Married To A Prince. Episode 3
5 min read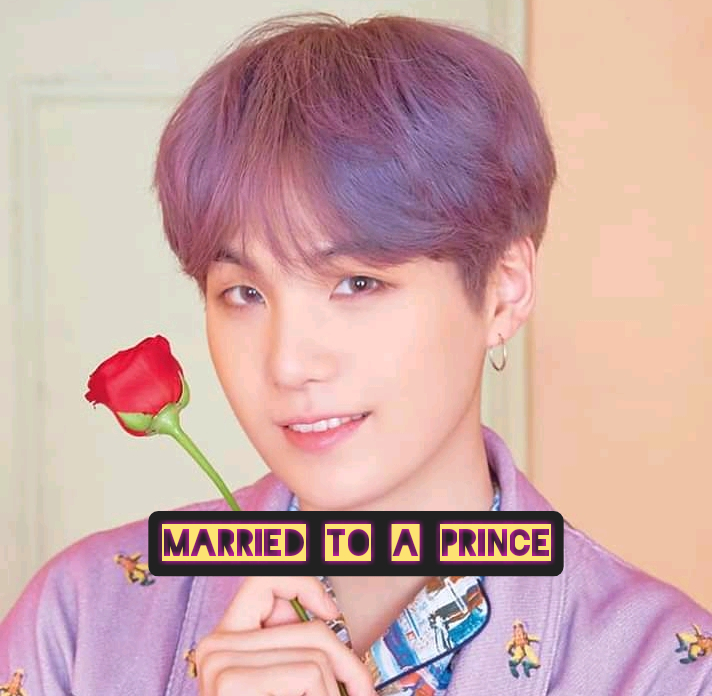 Episode 3
*
*
*
*
*
*
Karen
" what do you want me to get you on my way back?"mum asked stroking my hair softly as I lay on her thighs
" I don't need any thing mum" I replied with a straight face
" c- Mon Karen, don't tel me your still angry with me cause of our previous brawl" mum asked but I kept shut
" don't even think of pretending like you didn't heard me Karen"mum said and I dropped the magazine I was reading, my head still lay on her thighs
" am fine mum
and about the brawl we had last time, have gotten over it" I said and she smiled
" that's great
so can my little princess tell mummy what she wants?"she said and I feign a frown
" stop calling me that mum!
I aren't little mum!
am 22″I replied rolling my eyes
" oh! please
even though your 32, am still gonna call you little cause your still my little girl" mum said and I turned side ways, my head still on her thighs
" so what am I gonna get for you?" she asked and I chuckled
" Novels of course" I said and mum snickered" you seems to like novels that much Karen, I really aren't a fan of novels"my. said and I rolled my eyes at her
" why will you, when you can see the world through your very eyes,unlike me who seems to see mine through story books"I said and I could feel her smile turning into a gloomy face
I really don't know why my mum just won't tell me everything I need to know about myself, my dad and all that
I have no idea what the world looks like though the story books have read, often helps me on painting an imaginary view of what it looks like.
though my mum is stinking rich cause my dad willed everything to us.
funny enough, my mum had no friends and she doesn't like social gatherings
I really know there's a whole lot of things my mum really needs to tell me about
I had no idea what the streets looked like and mum had often snapped pictures of the streets and showed them to me while I was 15 but she actually stopped the act when I began pestering her, I wanna feel the streets, the fresh breeze with it, noises and horns of cars, blaring horns of trains and all that.
but she will never allow me to.
as such, our house is in the middle of no where
" fine! I will get you the novels" mum says and stood up, placing my head gently on the couch and made to pick up her handbag
" lemme call Nita to keep you company" mum said but I shove her off
" no need for that mum, I will prefer watching the TV today" I replied and she nodded,
walking through the sitting room exit
*
*
*
*
*
prince kyle
I took a hot shower that morning.
gosh!
I just don't feel like going to that office today.
but what to do?
i can't afford to miss a day
my absent alone can cause many chaos and all that, cause those lame ass workers, aren't to be trusted and i clearly know that
I walked into my closet and picked out a white suit and red sleeve dress
that's my favourite colour
I buttoned the sleeve of my dress after applying lotion on my body
I exposed the first three buttons of it and flung my jacket, over my shoulders before covering my feet in a red coloured shoe
I took the stairs instead of the lift, cause I over slept and couldn't go for morning work out
perhaps running down the stairs is some sort of exercise, isn't it?
I walked just in time to see mum and dad having breakfast together
" hey!son" mum called spooning a bean into her mouth
" good morning mum
good morning dad" I greeted rushing to the door
"come on love, hope you slept like a baby?" mum said and I smirked
" c-mon mum am 24!
please stop calling me a baby, cause I actually slept like a Prince" I replied and dad giggled while mum huffed
"fine!
come have breakfast with me son,
it's been like ages since you ate together with us" mum said and I sighed touching my forehead
" fine! mum" I replied walking over to her
" thanks my Prince" she replied pecking my cheeks
The maids dish out my meal and I began eating, when that bastard of a brother, walked in with two ladies
perhaps one of his numerous sluts.
I just wondered how he ended up being my twin brother at that
" hello mum
hello dad" he greeted and the two ladies did same
he walked them out and came in minutes later
" it seems our most adorned Prince,finally felt damn hungry to
go out today" he replied and laughed alone.
I tried suppressing my anger and kept eating
" c-mon sky, that isn't a nice word to say to your brother" mum said and he smirked
" oh! really?
you know,it's kinda nice to see the strong headed boy, breaking the rules you made by yourself" he said sarcastically and I lost it
I picked up my plate of meal and threw it at him.
he immediately held it with his eyes and threw it against the wall
with his eye, making it chattered to piece
"sky!!!"dad yelled in anger
" oh! stop yelling my name that way dad,
for heavens sake, you prince charming threw it at me first"he argued and I got up, walking out through the door
" kyle! kyle!!" mum and dad kept yelling but I ignored them
I really need to deal with that brother of mine.
he's really making me go but
worst of all, I can't use my powers on him cause he's gifted too
shit!