Married To A Prince. Episode 33
6 min read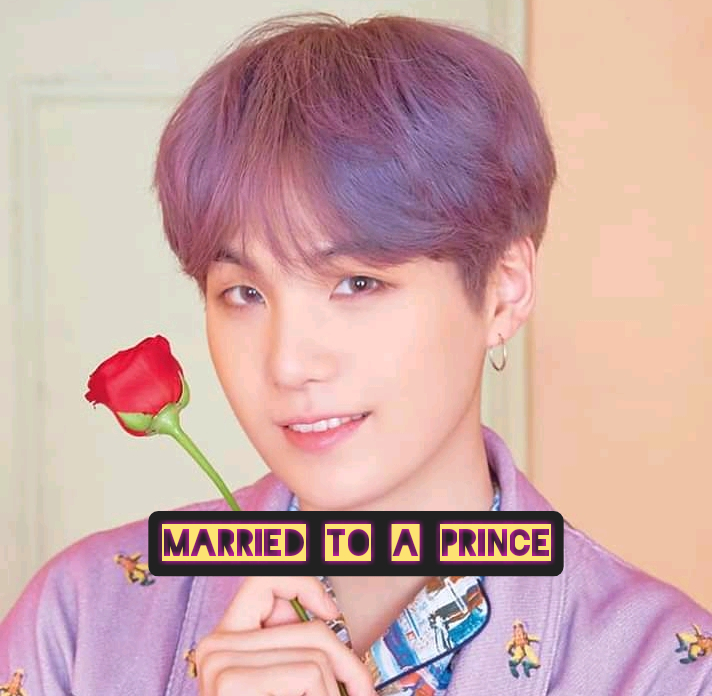 Karen
"one step at a time
slowly, slowly!!" Kyle kept saying
holding my hands as we walk down the stairs leading from our bedroom, moving into the large hall for the ita festival
"let go of me kyle, am not a baby" I replied shoving his hands off mine
"and what makes you think am doing this for you huh?"he asked and I
i felt my jaw dropped
he isn't doing it for me?
then who is he doing it for?
"who then,if I may ask?" I asked watching his every moves as we stood still on the stairs
"am doing it for my baby
I don't want a situation whereby you will trip and fall off this stairs as a result of this f**king heels you wore" he rasp and I gasp looking away shyly
"c-mon kyle, am not pregnant and you know it" I replied with an eye roll
"yeah I know, and am gonna make sure I do that tonight, so by next month the baby will start kicking" he said and I frowned
"babies don't start kicking during the first month of their formation, besides am still sore" I replied looking the other way
I just can't stare at him on the face
I can't let him see me blush so hard
"not when your looking hot in this drop dead gown, swears Karen! I will rip it off even before you know it" he said and I frowned pretentiously
"so much for being a s*x freak"I muttered inaudibly
"if not for mum I won't let you move out" he rasp and I kept shut holding my gown upwards so I don't step on it
"Karen!" he called and I turned to look at him
"huh? kyle what's wrong?"I asked almost fidgetting, the look on his face is enough to make me to pass out
he looks damn worried
"I don't know,
I just don't feel like going to the party
let's just stay indoor
alone in our room, I promise I won't touch you"he said running his hands through his hair
"what's wrong kyle, your making me scared!!"I shivered and he drew me into an embrace with my head leaning on his chest
"I just have a bad feeling about…. you know what?
just forget it"he said taking the stairs slowly while I follow suit
"kyle !" I called holding his hands and he lean his back on the stair railings, staring at me
his ocean blue eyes made me wet
I just don't know how I feel but one thing I know is that, he's occupying every part of my heart
"Karen,I want you to promise me something" he said pulling my hands making me lean on him again, while he lean on the stairs raillings
"kyle" I called trembling
"promise you will never leave me" he said and I smiled
"I won't" I replied but he still looked worried
"no matter what happens Karen, never forget I once loved you and I still do
nothing will make me stop loving you Karen" he said and I felt my eyes heated up
"yeah! kyle
I love you too" I replied and he hugged me, we shared a short kiss before he place his hands on my tummy
"you better don't drink much Karen, for the sake of my baby"he said with a straight face
is he being serious?
how can I be pregnant from just one intercourse
my first!
and it was last night
how can he say am pregnant?
he's joking isn't he?
"yeah!
I won't" I replied and he smiled before helping me down the stairs
*
*
*
Kyle
"it was fun" Karen yelled jumping on me
geez!
such a drama queen
I held her firm with my face on her hair
"I hope you aren't drunk Karen,remember my baby"I warned as she pull off my grip on her and stuttered backwards like one demented
then she jumped on me again
geez!
okay!
okay!!
what's the excitement all about?
"what's wrong Karen?"I couldn't help asking
"nothing! I just don't know what's wrong with me, I feel like playing all day with you" she pouted and I smiled staring down at her lips
"let's go into our bedroom" she said and I turned my head sharply to face her
"what for? the party isn't over"I said and she looked away shyly
"okay then! let's go swim in the pool"
swim?
who does that at this time of the night?
besides the water would be cold
I just don't wanna turn her down
she's too pretty to get hurt
"fine!" i said and she screamed excitedly jumping on me
woah!
this isn't the Karen I know
what came over her?
Karen
kyle laid close to me on one of the swimming chairs.
geez!
I was getting so tired we had a swim together, played water fights and couples romance and all that
and right now am exhausted
the party is still on but have lost interest already
being with my Mr nice is what I want but he seems worried or something
"Kyle I need to talk to you"I heard a voice and i took a stare at the Lady In front of us,including kyle
who the hell is she?
"Rana?" he called in shock
what!
he knows her?
"what the f**k are you doing here?
I told out to stay off me, for goodness sake am married"he yelled and she frowned
"you weren't married when you did it were you?
well am Happy to say am pregnant kyle!
for you"she said and I felt bomb exploded in my head
she's what?
"Kyle!"I called almost in tears
he took my innocence and heart and this was what he could pay me back with
I made to leave in tears when he held me back
"Karen I can explain"he rasp
"explain what?
the fact that you go about flirting huh!" I yelled and i saw pains written all over his face
"Karen you promise not to leave me" he said and I stood still
crying so hard
"am sorry Kyle, I can't just take this,am sorry" I said and turned to see the lady smirking
why is she smirking huh?
knelt immediately knelt down, holding my legs
"Karen please am sorry,let me handle it please don't leave"he pleaded and I remained adamant
the thought is painful
giving a guy all your heart,loved him truly before meeting him
giving him your innocense
and he pays you back with a pregnant baby mama
isn't that painful??
kyle was at the verge of weeping
I looked across the pool and saw sky, kyle's younger brother holding a silvery coloured arrow
wait! what's he trying to do?
I watch him throw the silver arrow at Kyle who wasn't aware
omg! i need to stop it
"kyle!!!!!"I yelled and he stared at me in shock
"move away!!!"I said and he refused
"forgive me first"he said
"I forgi…………. kyle!!!!!!"I yelled as the arrow pierced into his chest from his back and he fell down
his eyes turned pure red
oh! nooooo!!!