Married To A Prince. Episode 8
4 min read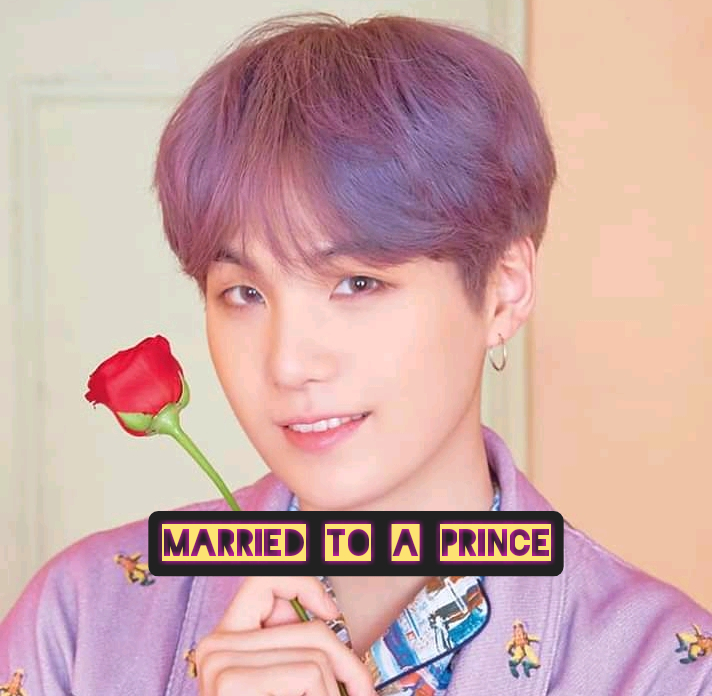 Episode 8
*
*
*
*
*
(three weeks later)
Karen
"so what am I getting for you today?" mum asked brushing her long hair
" you know what to get me mum, so stop asking like you don't know" I rolled my eyes at her
"fine!
so which one do you actually want?
fables, natures stories…"
"cut it out mum!
I want romance series
the last fables you got for me was a trash
I ended up keeping it in the trash where it ought to belong" I replied and mum gasp
"that's a good book on hippopotamus and kangaroos" she said and I gave her an angry look
" why don't you keep it for your self?
am 22 not 9″ I replied and mum giggled
"well then!
it really cost me a fortune" mum said taking her lips into Her mouth
"you shouldn't be complaining okay!
you caused it" I replied and she picked up her bag
"well then!
which of the romance series do you want?" she asked
" childhood crush by Authoress succy" I blurted our and mum smirked
"you seems to like her books and stories
guess she's good then" she said
"yeah she is and it's none off your business" i said and mum smiled
"bye Angel" she walked out clicking the door keys
I stood by the room window
looking into the woods
I saw mums car as she drove into the woods
I wonder where the road leads to
"am in the kitchen if you need me" Nita yelled fixing a kitchen cap on her head
"yeah I will" I replied and she turned to leave
"Nita!" i called and she turned sharply
"Nita he isn't here
but he promised he's gonna come" I said soberly
"who's that ?" she asked grossly
"the cute guy I told you about yesterday" I said and she smiled
"oh!
the guy who often comes to your window everyday?" she asked and I smiled looking away shyly
"yeah!
he promised he was gonna cone today, but he isn't here" I replied and she tittered
"stop getting all worked up Karen,probably he's held up with something" she replied and I sigh deeply
"i pray so" I muttered going back tons it beside the window while she turned to go back to the kitchen
"Karen!" she called and I fixed my gaze at her
"don't let me believe your falling for a stranger" she said and I gasp
"what!! Nita!
hell no! i can never do that
my heart belongs to prince Kyle,I won't dare cheat on him" I said and she cracked
"are you serious??
crushing on someone you've never met?
above all he's a hot flirt" she said and I frowned
looking out through the window
"then why are you so obsessed with him?" she asked
"am not obsessed with him, just that he's the first friend I had ever made for over fifteen years now and he looks friendly" I replied and she signed
"wish you well on your new friendship" she said turning towards the kitchen
"he's here
OMG!
he came" I yelled waving at him and he waved back
he looks super cute in the yellow t-shirt he had on
it's so hard for me to tell who's more cure from he and kyle
but I most confess he looked hot,though my kyle is ten times hotter
"where's he?" Nita asked
"down here" I pointed towards him
"woah!
he looks super cute" Nita said and I giggled
"Karen can you come down please"" he yelled and I strain my ears to hear him
"sure" I yelled rushing towards the door
"where are you heading to?" Nita asked
"Nita please just hand me the keys
just for today, I won't go out ever again please" I pleaded and Nita mouth drop in shock
the kitchen cap also fell off her head
"what??
for once in fifteen years
Karen it might be risky
I can't" she objected
"please just this once" I pleaded
"nooo" she cooed
*
*
*
Sky
"where the hell is the monk dad!
am getting tired,sitting my ass down cause of something that won't benefit me" I yelled staring at kyle who kept typing on his laptop and his phones.
playing the good boy right?
lets see who wins
"will you keep shut sky!
what has come over you?
he's your elder brother!" dad yelled and I frowned
"oh! please
spare that bull crap!
he's older with just 3 minutes
just 3" I cooed and mum frowned "and that's what made him superior than you" mum said and I frowned, staring at him while he worked on his laptop
he thinks he's the only one who's busy, if not that I don't like stressing my self,I would have bought the whole of Egypt now
"my lord the monk is here" a guard said walking in
"please usher him in" dad said and the guard ran off
"do away with that son, the monk is almost here" mum said and Kyle nodded
"just a minute mum"
I locked up the laptop with my eyes and Kyle looked at me
a red spark like object,rushed through his eyes in anger
"what's that for?"he yelled almost barking
"tell that to your soon to be bride" I yelled back at him
anger visible in his eyes
just then the monk came in and mum pleaded for him to sit down
bastard…!!!