The Golden Boys. Episode 26
4 min read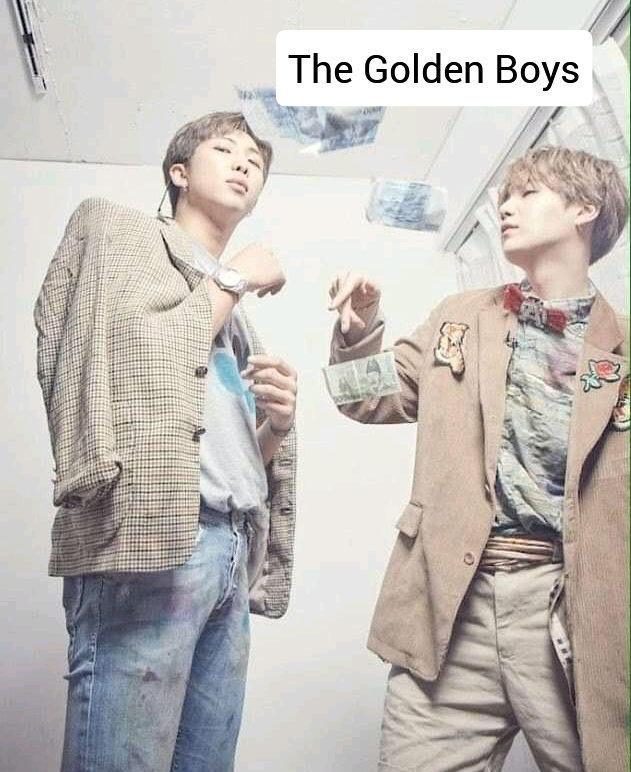 The
Golden
Boys
An American Romance Series
Written by me: Authoress succy
ALL RIGHT RESERVED
Season 2
Episode 26
*
*
*
*
*
Samantha
Giving brain my virginity is the best thing ever, he felt proud about me and the bond between us seems closer than before
there's no single day he don't call or message me and he's becoming a lot busy nowadays cause he's climbing unto the post of the worlds superstar
he has lot and lots of fans now and every music entertainment and record label, wants to sigh up with him
all the ladies are claiming him to be their boyfriend and the thought of it made me excited knowing am the lucky one
it's been over four days since he last called and am seriously restless
he doesn't stay a day without me
"good morning ma" a maid greeted and I smiled out at her
"morning Stella" I replied and stood off the bed, sinking my feet into a red coloured flip flop as I walked out of my room to go greet grandma,like I always do
I still can't get over the fact that am no longer a virgin
but there's nothing wrong in it right?
not like I did something bad, he's my boyfriend
someone who loves me to the fullest
he's the best boyfriend ever and giving him my virginity is my own little way of saying' thank you' for all he's been doing for me, ever since he came into my life
I knocked on grandma's door and her personal maid opened the door for me
"good morning ma" she greeted bowing slightly
"good morning to you too" I said and eye searched for grandma
"where's my grandma?" I asked and she pointed to the bathroom
"she's taking her bath" the maid said and I nodded on hearing the sound of running water
"hope your making sure she's taking her medications?" I asked and the maid nodded
"yes ma" she replied
"and please don't let her miss any of her medications or check ups please"I said and she nodded
"yes ma" I always make sure of that" she said and I smiled sitting on grandma's bed
I kinda miss brain
why hasn't he called?
hope this celebrity stuff of a thing isn't exhausting him!
now I can't have all my boyfriend's time to me cause of his busy schedules
the stupid media,paparazzi and crazy fans are suppose to know he has a girlfriend
gosh!
am tired of sharing him with the media!!
but the brain I know always make out time to call me,even though it's once in a day
its something he likes doing
I shove my hands into my nighties pocket and pulled out my phone to place a call to brain
it kept on ringing and ringing
it ran to the end and eventually stopped
gosh!
"he's damn busy" I thought flinging my phone on grandma's bed where I sat on the edge while the maid sat on one of the couch in the room
why's grandma taking the whole day with just a bath?
I really have lots and lots if things to do
and I really need to greet her cause it's one of my morning rituals
"did the doctor placed her on a diet?
like, did he gave her good menu to follow?" I asked grandma's maid and she nodded
wow! it seems she doesn't talk too much cause the only time she talks to me is when she greets me or reply any question I had asked her but it seems she likes using sign languages like she just did
I picked up my phone again,looking so worried
gosh! have not been this worried
this is the very first time brain won't call for a day
not to talk of four days!!
i hardly call him cause he's always the one doing most of the calling and each time he sees my miss calls,he never hesitate to call back
so what's going on?
I pray those workaholic of a managers shouldn't stress my baby
worst still I don't have any if the golden boys digit apart from brain and right now is seven digits aren't going
the bathroom door flung open and grandma walked of the bathroom looking clean
"grandma!" I called and stood on my feet
"good morning"I added and she nodded sitting on her dressing table
"I will be in my room if you need me grandma"I said and walked towards the door
"will you bring those bulging ass of yours back here and come help me dry my hair" grandma said and I chuckled
"come off it grandma,your still as rude and annoying as ever" I said picking up her hand hair dryer
"and what's wrong in a rude and annoying grandma asking her granddaughter to come help her dry her hair?grandma asked staring at me through the mirror
"nothing grandma" I replied
"has brain called?"she asked and my heart skipped
"nope he hasn't!"I replied and she smiled
"I can see the worried look in your eyes"she said and I chuckled
I walked out of her room when I was done drying her hair and I placed a call to brain as I got into my room to get dressed for school
luckily for me, he picked
#hey!# I spoke into the phone
#oh! please your disturbing me# he said and I froze
#i just wanna…..#i was saying when he cut me off
#am busy# he yelled and hung up on me
holy Christ!!
what's going on?
did he just hung up on me?