A Maid For Him. Episode 2
4 min read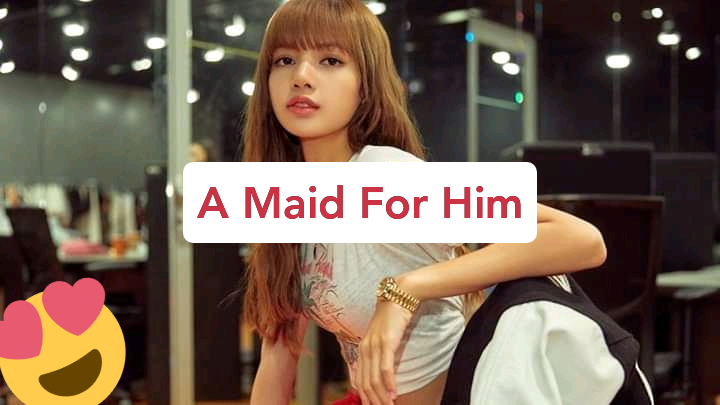 ???????? A Maid For Him ????????
(Mum brought her)
Episode 2
By Simrah Saeed
????️ Nora ????️
" You can equally join us as well "
W.. what? Is he really kidding me? I watched as his hand went into the lady's skirt caressing her thigh.
" No, thanks "
I replied sharply turning away.
I was welcomed with my boss having s*x on a freaking table.
What the hell is that? How's the rest of my stay in here going to be?
Maybe I should start getting used to it but he should not drink beer and come to me because I will kick his balls and beat the living out of him.
" Then, you can sit and watch while I…."
I quickly picked up my bag and ascended the stairs.
I can't stand it seeing a guy bring out his d*"k.
Wait! Is that man alright? Was he really going to pull off his trousers in my presence ?
Now where to? .
There were three rooms upstairs and I actually don't know which to enter.
My eyes circled the rooms and I decided to go into the first one .
I gently opened the door.
Oh my goodness! I dropped my bag on the floor jumping on the king size bed I have never slept on.
I spread my legs widely on it making me feel more comfortable!
There were four pillows, I placed my head on one, took one in my hand and left the remaining two .
This is heaven!
I feel so tired right now, I will just unpack later but for now. This bed will be my best friend!
*
*
???? Evan ????
" Oww! "
" Best s*x ever "
" you gat a huge d*"k "
" Yes daddy "
" Harder "
" More "
" Ow! "
" Ahh"
" Yes, that's it! Faster "
" I love the way you go into me Evan "
The idiot kept mo*ning till I was done. We both reached our climax and I pulled out of her .
She took my d*"k in her mouth licking my sp*rm .
She gently stroke it as she pushed everything into her mouth till I released all.
I pushed her to the table, picked up my trouser and shirt before putting it on.
" I have paid you right? So out! Your service just ended " I snapped coldly.
" Really? No second round? You are so sweet Evan " she said rubbing abs
I pushed her hand away glaring at her.
" Get out sl*t " I yelled.
" Okay, okay, I will but there's a next time right? I love you Evan " she passed me a flying kiss and left .
Fool! Not only love! Idiot!
I climbed the stairs heading back to my room.
Where's the Nora girl?
Gosh! Mum's mad at me! Oh well I will apologize to her later
I wonder where the hell that lady went to! Although I don't care if she gets lost in this house!
I need to take a cold shower!
I opened my door and I met with a shocker!
What the hell?
Nora was peacefully sleeping on my bed!
How did she get in here?
I furiously tapped her and she jerked up.
" What are you doing in my room and on my bed ?" I flared.
She looked around and her eyes widened.
" Your room? "
" Stop asking me a silly question and get the f*"k out of my room this minute. Your room is the one after mine " I yelled.
" Calm down Sir,I didn't know it was your room " she said bashfully still sitting comfortably on my bed
Is this lady okay? How sure am I she's not insane?
" Now you know, can you now leave?"
She yawned coming down from the bed but she slipped and fell down which gave me a glimpse of her thigh!
Wow! This lady is a killer! She has the shape of a model! I didn't notice that earlier and to worsen it all, she's clumsy.
" Oh sorry " she said and left for the door.
" Hey , your bag " I snapped. She took her bag and left my room.
………
????️ Nora ????️
" Argh " I covered my ears with the pillow but it wasn't working!
Can't I have a peaceful sleep without hearing those moans from Mr Evans room?
This is my first night! Lord! I am sure going to quit after a year!
" Ow Evan, "
" You are ahhhh"
I stood up angrily on my feet heading to his room.
I badged in and their eyes landed on me. Both him and the lady.
Wait! Doesn't he get tired of s*x? Just today, this is the fourth lady!
What the hell? Did they curse him?
" What are you doing here Nora?" He asked with his eyes wide opened.
" I am sorry I came, but can you tell the bitch to reduce the way she moans like a pig?"
The lady's eyes held lots of shock like wise Mr Evan?
It's only a pig that makes lots of noise right?