Crazy Fake Wife. Episode 19
4 min read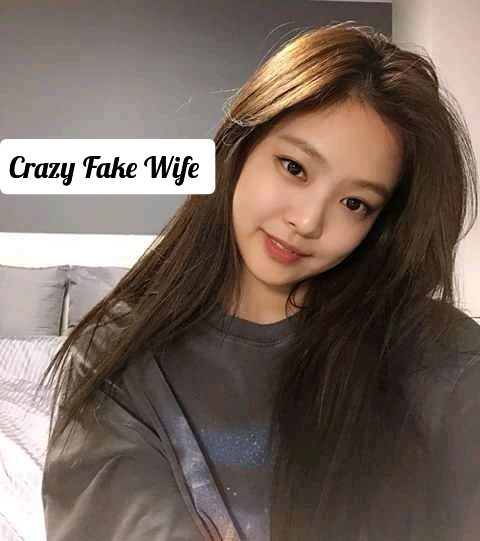 ????CRAZY FAKE WIFE
{Forcefully Betrothed}
EPISODE 19. {Trouble In…. Hell!}
.
.
~TAMARA~
.
.
I got ready with the maid bringing me my morning coffee just like she has always been bringing me, preparing my bath and putting out the clothes that I would be wearing.
I walk out of the bathroom back inside the room as I stare at the cloth that on the bed. It's a dress. A red dress and I really like it, with the looks of it, it seems like it would fit me just perfectly.
I don't know what picked my clothes out for me before I arrived here but it seems like type person has the same taste as I do cause every clothes that's picked out is something that I love.
Putting on the red dress and packing my hair into a ponytail, I walk downstairs to get to the living room and the guard that's stationed right outside my room bows as I walk pass him and I just smile at him before walking towards the dining room.
I need to really that jerk a piece of my mind! How dare he drugs me to sleep for the whole day just because he didn't want me to go out. Totally unbelievable!
His stupid perfectly styled hair comes into view as I storm into the dining room and he raises his head to look at him, a smirk dancing at the corner of his lips.
Is he kidding me right now? How dare he even dares to smirk after what he had done? So he feels really accomplished, right?
Looking around the dining room, I can't find anything that could be enough punishment for what he did and I groan as I walk closer to him.
"Good morning. "
He smirks at me grabs his fork and out it in his mouth, obviously enjoying what's happening. I'm gonna wipe off that smirk from his face right now.
I smirk back at him as a idea comes to my head and I smile once again before moving closer to him, grabbing the bottle of soup and emptying him on his stupid expensive suit. Yeah! That's what he got for daring to drug me!
"What the hell did you just did?!"
He raises his brows at me stands up while the soup drips down his suit and I couldn't help but to laugh at how ridiculous he looked. Even taking out my phone and picturing the exact moment when he had glared at me, making him look even more ridiculous.
"I poured the soup on you. Oops, I'm so sorry, I had been very clumsy. I really didn't mean to do that. I was just trying to make you eat some soup just like you had clumsily drugged me to sleep, right? "
I raise my brows at him before walking to sit at the dining table, taking my fork and digging in the pancakes.
"I didn't clumsily drugged you. I drugged you because I knew you wouldn't have listened to me if I had told you that you can't go. "
He says and anger surges through me that he even have the nerves of saying that right to my face.
"You drugged me against my own very will. I could have to you arrested for it. You should be apologizing to me right nkw and not stand there, looking as if what you did was right.! "
I yell at him, remembering Ethan's texts from earlier.
The more I remember that text, the more my hatred for him grows even more and the more I feel like just strangling him and killing me.
Ethan had left me ten texts! Ten fucking texts but I hadn't been able to reply none of them because this motherfucker drugged me and then Ethan had misunderstood the whole situation!
~Hey babe, I'm at the place you asked us to meet and I can't find you anywhere around. Are you sure you're coming here? ~
~Babe, where are you? I'm still waiting. ~
~I know that I should probably leave right now but I don't want to do that because I'm afraid that if I leave right now, you might get here and then you would be mad that I didn't show up so could you just show up or at least reply my texts? ~
~Babe. I'm really getting impatient.~
While I had been sleeping like a fucking idiot because this jerk right here stuffed me, Ethan was waiting for me until he sent me the last text that had my heart breaking.
~I guess you're with him. That's why you aren't showing up, right? You get married now and you find care about me anymore. I thought you said that it wouldn't change anything between us but I can see that it actually changed everything between us cause you would have never stood me up like this. Happy fun marriage. ~
That text had made me so angry and he's right now. Telling me that he did it intentionally?
"Stop been such a baby bout it. You ruin my dress to work, I think that's apology enough. I have to go now, I will be back very soon. Just so you know, we are visiting my parents tomorrow so be sure to get ride if your bitchy attitude. "
Oh my god. Did he just…? He must called me a bitch?
TBC.️
Are you guys still keeping the counts?
????????
_______