My Bethroded. Episode 12
5 min read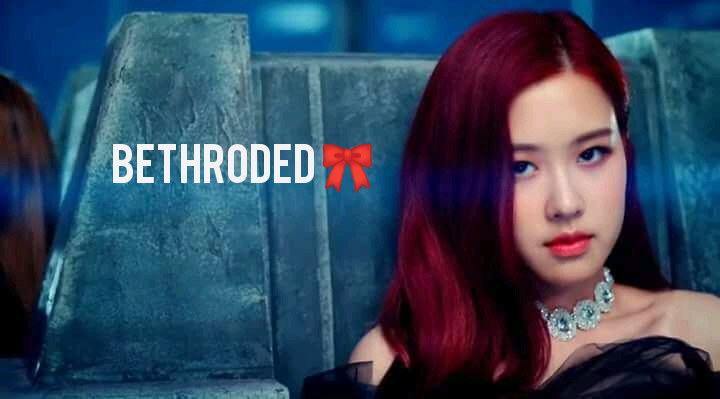 ???? My Betrothed ????
(She's feisty ????, he's rude ????)
Episode 12
By Simrah Saeed
???? Alexa ????
I hissed and left the room. How can he think of taking advantage of me?
If he think he's smart, I am smarter than he is.
What did he think of himself huh? Some kind of Greek God that everyone will freaking bow to?
He can lay any lady he wants but not me. I am only imagining how I am going to live with him in the same house as husband and wife.
He just have to change his character duu!
My phone beeped as I sat down. Brandon!
???????? Morning to a beautiful princess ????????
He said as I picked up the call. I couldn't help but smile foolishly..
???????? Morning Brandon ????????
???????? How was your night?????????
???????? It went well ????????
???????? I can feel that from your voice, it's driving me crazy ????????
He said and I chuckled
???????? Brandon ????????
???????? Yes baby girl, anyways talk to you later. Just wanted to brighten my day with your angelic voice ????????
???????? It's too early to make me blush Brandon ????????
???????? But it's not for me, anything to put a smile on your face ????????
???????? Thank you ????????
???????? No thanks from now on Alexa, I am tired of hearing it
????????
He groaned over the phone
???????? Talk to you later precious ????????
He said and hung up before I could utter a word…
Crazy guy……
He's the type of guy I wish to be with. Cool, reserved and romantic at least. Not something like Zach..
The both are like and unlike charges…
" Who were you talking with over the phone Alexa "
Seriously? He was able to stand up? I glanced at him and scoffed without giving him a reply
" I am talking to you Alexa who the fuck were you speaking with?" He asked with fury…
Wait!
" When did my private life became your concern?" I asked as I punch my phone
" Since the day you agreed to be my bride " he snapped and I was forced to laugh…
" The fact that I agreed to marry you doesn't give you the right over me or whatsoever " I replied back
" Answer me now Alexa, who were you on the call with? Who the hell is Brandon?"
Okay! This is going extreme. Is he high or something?
" What is your business with who I speak with? "
" He's a fucking guy Alexa" he flared up angrily..
" What happens if he's a guy?"
" You can't keep male friends Alexa, you are betrothed to me" he yelled and banged the chair
I let out a dry laugh
" because I am betrothed to you I shouldn't keep male friends right? You must be out of your mind "
" You don't want me to keep male friends but you can fuck a woman in my present. You have no respect for me and I shouldn't give attention to the one that respects me as a woman because of a stupid deal and marriage whatever?" I snarled and he kept mute..
" Do not ever, I repeat do not ever ask me to do what you can't do Zach. I didn't interrupt your private life so don't disturb mine"
I yelled, picked my phone up and left for Jenna and Jane's place.
That guy in there can't ruin my day because I have a job at hand to do with the girls …
Gosh! I forgot my car keys! I can't go back in there to see that Zach of a betrothed.
" Get me my car keys " I said to one of the maids
" Yes ma'am "
????????????????
" You are sure the girl can do the job well?" I asked Jenna and Jane as we peeped into Stephen's apartment…
I brought an idea and we are working on it. That idiot must pay.
" Yes, I trust her to do the job very well "
" And the tape? "
" I gave her " Jenna replied excitedly while Jane's expression was that of revenge.
" Perfect! Lets watch till she's out" I said and they nodded .. we used my car and so we seated without saying any other word .
I did some research about that Stephen guy and saw that he's engaged to the love of his life and they are getting married in the next three weeks.
Imagine that nonsense! He loves the lady but he's still cheating on her . Isn't he a fool?
He must have the taste of what he made Jane go through.
Only lucky ladies find guys that truly appreciate them for who they are, they will stick to her and see other women as donkeys .
It's really rare to find a prince charming who's not making use of the ICE that made up the prince.
Its hard to understand right? But don't worry… Guys are just unpredictable, period!
Quite alright, I like Brandon but I don't trust him. Not yet because he might turn out to be like them and Zach, no need to speak further. He's no difference from them .
Ah! At last! The lady came out!
She opened the back seat and entered…
" Is the job done? " I asked..
" Yes , here's the tape. He's such a good catch " she chuckled and we both glanced at one another.
We don't know what she's talking about but that's not our business..
I played the tape. Yes! It's actually a sex tape.
It has everything we will be needing inside and I smiled in victory….
" You've done a great job , here is your balance " I handed her the cash and she nodded
" It's nice doing business with you " she said getting out of the car…
Yeah! Wait for it Stephen…..
???? Zach ????
Guilt washed over me on hearing that.
I know what I did was wrong but remembering me again is like I was nailed…
Yeah! I won't blame her, I don't have any fucking right over her..
I was wrong and was was inconsiderate.
I shouldn't have interfered in her private life because she didn't disturb mine.
I feel guilty right now….
Alexa is the strongest woman I have ever met in my entire life..
I mean who sees her fiance fucking a lady and wouldn't say anything about it? She didn't confront me nor did she report .
Her words really got to me…
Maybe I should apologize to her but can I live without having pleasure of a hot sex from those ladies?