Daddy's Girl. Episode 18
4 min read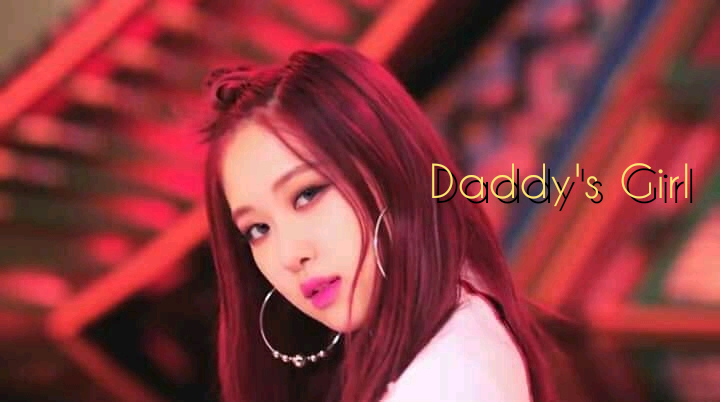 ????Daddy's
Girl????
(Getting her pregnant)
Episode 18
By: Faith Lucky.
Chloe's pov:
Today started off great cause Gladys came over and she had so many things to share.
"…I just couldn't believe he was the one. The moment I walked into the resturant and met him seated close to the window…gosh!, I looked away. Oh geez! Last night was the best blind date ever!" She said and jumped on my bed ludicrously.
She stood up immediately and began fixing the bed…
I chuckled.
"You make me laugh Gladys" I beamed getting off the bed.
I went to my dressing table and sat on the chair facing the mirror.
"I think I need to dry my hair" I groused removing the shower cap.
She came and stood beside me before plugging in the dryer into the switch.
She touched my lovely black hair and mouthed a 'wow'.
She turned on the dryer and began using it on my hair.
*
After we were done, she helped me pick a nice outfit to where for classes.
I wore a short white skirt and pink glittering top that the sleeves stopped by my wrist. And white boots to match.
I took my school bag and she helped me put the assignments Jace helped me with inside.
I applied lip gloss and put on the rest of my jewelries before leaving the room with Gladys trailing behind me.
We got outside and she opened the door of my car for me and I entered.
I'll be going to school with my black Lamborghini sports car today.
I brought out my phone as the car began moving immediately Gladys shut the door.
"Hey Kyle" I said with my eyes glued to my phone.
"Hi Chloe" He muttered but I didn't care if his voice was way lower than before.
Maybe he's having a sore throat.
Messages popped into my phone like I had been missing from social media for days.
I took photos for starters and uploaded it so my fans and friends will have something to fix their eyes on.
The rest of the ride to school were filled with giggles and laughs from funny twits and comments.
Alot of people were talking about the Sinners gang too.
Those blood sucking mysterious men.
I couldn't help but laugh at myself at the thought of them being my bodyguards hit me.
That's something that is simply impossible.
The car drove into the school compound and I knew immediately due to the students around and Kyle has to hit horn button for them to move out of the way.
It's crowded cause some students might be done with their early morning lecture and are on their way home.
Goodie.
I dislike noon lectures but what to do?
I have no other choice than to bear it.
My mother always wanted me to become a journalist or something related to that but dad objected strictly.
I sighed at the thought of mom.
I miss her so much!.
I snapped out of my thoughts the minute the door opened and a fair smooth hand was waiting for me to hold onto.
I did just that and came out of the car.
Kyle immediately walked back to the drivers seat not wanting to look into my face. I rolled my eyes feeling less bothered.
He's really a weirdo.
Ciara and Anna ran to me.
"Oh hey babe! You look like billion dollar worth" Anna beamed with a wink.
I scoffed.
"Are you insulting me?" I asked enthusiastically and she laughed nervously.
"Am just playing, you…I meant you look so good in this top. Look how it glitters with the sun" she said sticking out her tongue.
I chuckled.
I've got crazy friends.
"Unfortunately, we'll be saying bye. We don't have classes this afternoon" Ciara said dolefully.
What?
"Both of you?" I asked holding their hands and they nodded.
"Aww. Don't feel bad Chloe, we'll chat you up later" Anna said and we pulled each other into a hug.
We giggled and disengaged.
"Alright girls, see you tomorrow. Remain fresh" I beamed and they waved at me leaving.
I released the breath I've been holding onto the moment they broke the news that they'll be leaving.
I stared at the huge broad building infront of me. It read – DEPARTMENT OF MASS COMMUNICATION
Aww.
I would be damn lonely. I went into the building watching students go back and fought.
Now, this feels like Anyother university in New York.
I got to class and sat down at the second row. I had my head buried deep into my phone playing my favorite game which happens to be Candy Crush Saga.
I heard someone humming a song and I turned to see a nerd boy with acne blemish on his cheeks.
Oh…
So disgusting!
I got up and moved over to the back seat where the *bad boys* where always seated during morning lectures.
It happened to be just ordinary students around. I sat beside a girl with huge but messy hair..
She seems harmless.
She took her eyes up at me and stared at me for a second before looking forward.
That was awkward though.
*
*
Ivy's pov:
I smelt thick rich perfume and I turned to see the rich kid, Chloe sitting beside me.
I was at first damn surprised surprised she was actually sitting beside me.
Whoa…
I took often glanced at her.
She looks so rich herself. Then my eyes rested on her bag. Oh my!.
What a piece of treasure.
A smirk appeared on my face as an idea popped into my head.
Don't worry Ivy,
You'll be poor no more.
*
*