Billionaire's Doctor. Episode 13
4 min read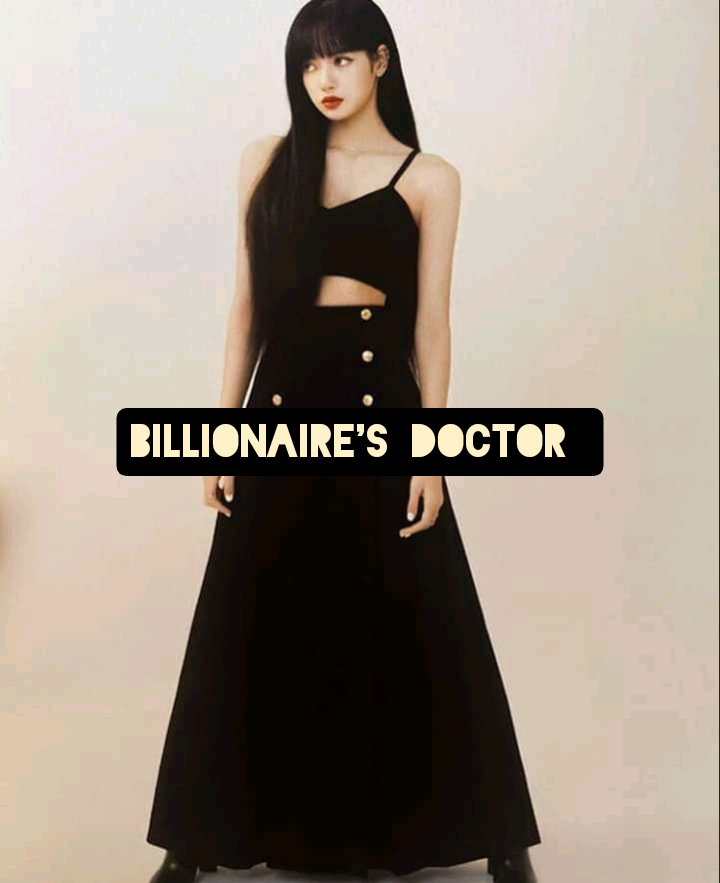 ???? The Billionaire's
Doctor????????
(He hates women????)
Written ✍???? by Eunice Nwodu ????
Episode 13
???? Kira's pov ????
His tongue parted my lips and I felt the warmth of his mouth.
Wait a minute…
His neck was hot and it seemed like he was burning up. I pulled away from the intense kiss and stared into his face.
"What?" He asked as I touched his forehead with my palm.
So hot….
"Mr Adam…I think you're falling ill. Am a pediatrician but am sure you're coming down with a fever" I said wide-eyed.
He scoffed and moved away from me.
"You don't know what you're saying. I don't fall sick" He retorted grumpily.
"If you're not falling then you're already sick" I replied and he glared at me.
No wonder he kissed me.
He has fever. For a moment there I thought he had actually fallen in love with me.
"You're not funny witch. Just…just help me back to my…." He paused and stared at me.
Why's he looking at me like an suddenly growing two heads??
"What are you staring at?" I asked getting uncomfortable.
But then…
He's not looking at me – he's looking at my chest.????????
He bit his lower lip smirking.
I slowly took my eyes down flinched at the site of my nightie almost exposing my ni*ples. I quickly pulled the straps up and he chuckled.
I can't believe my whole bo**s were out in the open like that especially before someone like Mr Adam.
What will he think of me now???
Oh goodness!
I've never been so embarrassed in my entire life….
"Oh…my head!" He growled and sent his hand to his forehead rubbing it.
He's surely sick.
I took his arm and led him out of my room. I shuddered at the fact that I was holding him. It felt new to me since he really doesn't like being touched.
He hesitated and removed my hands from his body.
He growled again and quickly stretched out his hand for me to hold onto. I rolled my eyes and held his hand.
Am relieved cause am sure he won't remember what happened tonight by tomorrow morning.
We got to his room and walked in. He sat on his bed and didn't hesitate on removing his shirt.
Whoa…
I'll get to see he's hard and s*xy chest again.
He threw his shirt to the floor and got rid of his diamond slippers. I turned to leave but his voice stopped me.
"Where do you think you're going? You can't just leave after making me sick, you witch".
I closed my eyes and exhaled.
He's really pulling my legs.
"Why did you kiss me in the first place when you know that am a witch?" I asked going to his bathroom.
"I don't remember giving you the permission to walk around my bedroom" He said and I turned glaring at him.
He laid on the bed covering himself with his duvet.
What a grumpy cute guy.
I went into the bathroom and took a small bowl. I filled it with hot water and took a towel.
I returned to the room and went to him. I sat beside him on the bed.
I dipped the towel into the water and dabbed it on his forehead.
"Do you feel cold?" I asked and he nodded.
"Damn cold" He replied and bit his lip.
Such cute pink lips…
I was done with face so I moved over to his neck and chest.
You can bet I enjoyed this part. The feeling was quite tempting as I ran my hands on his wonderfully made chest.
I was quick enough to hide my drool when Mr Adam looked at me.
I went to my room and got my hands on some drugs that'd calm the fever but not completely.
He took the drugs and soon, his face became less pale and he wasn't so hot as before.
I sat beside him watching him sleep.
So peaceful and angelic.
I stood up about to leave when I felt his grip around my wrist stopping me.
"You can stay on my bed for today but don't come close" He said with his eyes closed.
I felt a tingling sensation in my tummy as I laid beside him on the bed but like he said…*maintain my distance*.
He dimmed the light in the room for bed and I adjusted on the most comfortable bed I've ever slept on.
Oh my God….
It felt so soft and comfy.
I waited to hear Mr Adam's snore but none came.
Huh?..
So, he doesn't snore.
Wow!.
I closed my eyes and slept off.
Best night ever!…