Billionaire's Doctor. Episode 19
5 min read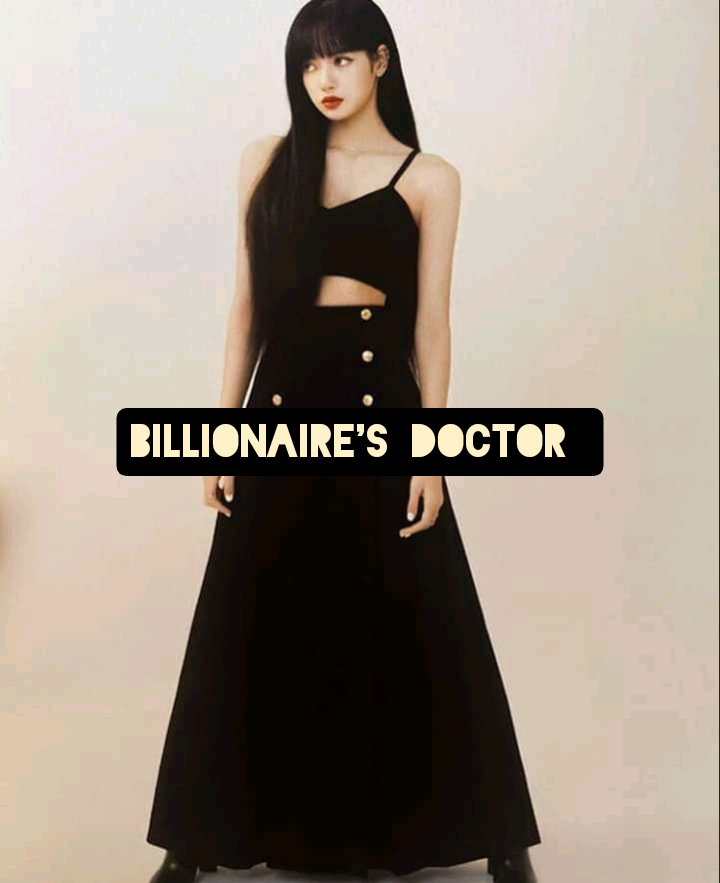 ????The Billionaire's
Doctor????????
(He hates women????)
Written ✍???? by Eunice Nwodu ????
Episode 19
???? Kira's pov ????
I took Mr Adam's hand and led him out of the basement.
Am surprised that he didn't do his 'social distance thing'.
We got to the living room and I turned to him with my arms folded.
"You intend on beating that innocent man with your son around?" I asked sternly.
"He's used to it" he replied with a grin.
I scoffed.
"No matter how hard you try, Brandon is still going to be a sweet and kind little boy" I said smiling.
"Who's going to die very soon" He said with a doleful look.
Oh…
He has to stop saying such about Brandon.
"Why can't you be positive for once? Miracles do happen Mr Adam" I stated and he rolled his eyes.
"I need you to go to the gatepost and tell the guards to wash my two cars this night" He ordered and my jaw dropped.
"It's already late Mr Adam!" I rasped and he glanced at me.
I quickly looked down.
"I'll be on my way now" I muttered and left the house.
How can Mr Adam be so cruel???
????Mr Adam's pov ????
I smirked as she left the house. Am so going to deal with someone today.
I can be a very naughty prankster if you must know.
I alerted the chef and had him plant sound devices around Kira's room. He was fast and soon he was done.
"Am done" He said and we scurried out of the room.
I headed for Brandon's room and I caught him jumping on his bed. He quickly fell on the bed pretending to be asleep the moment I stepped in.
I scoffed and went to him.
"I need you to do something for me…Lock the door of your bedroom. Do not open it no matter how loud Kira knocks, okay?" I said and he smiled.
"Sure thing dad…" He said sounding very excited.
I rolled my eyes and walked out of the room.
I went to mine and laid on the bed waiting for the drama that is about to play.
???? Kira's pov????
After passing Mr Adam's message to the guards, I returned to my bedroom to settle for the night.
I laid on my bed and covered myself up with the duvet. I shut my eyes with my mind prepared to dose into Dreamland.
I suddenly heard a silent cry coming from all sides of the room.
I stared around shocked and at the same time,scared.
What could that be? Or is it just me? Am I starting to hallucinate?
I covered both ears with the pillow bit the disturbing cry only seemed to increase above me.
I sat up gob smacked.
What's happening???
i jumped out of the bed and ran out of the room.
Brandon's door!
I knocked on his door but it seemed to be locked.
I couldn't believe myself as I made my way to Mr Adam's room with the cries taunting me.
I barged into room and met him on his bed.
He stared at me with beady eyes as he sat up on his bed.
I stuttered towards him hyperventilating.
He relaxed back on his pillow.
"Just cause I allowed us to be close doesn't mean you can just barge into my room" He stated looking angry.
I lowered my head staring at the floor.
"Am sorry, There's a ghost in my room and I can't sleep there tonight. It's too scary" I muttered and lifted my head.
"So what?" He asked glaring at me.
"Can I please stay for the night? I swear I'll be gone by morning" I pleaded.
"Go to the guest room" He replied and laid properly on his bed.
What the heck??!
I stood stiff watching him cuddle himself on his extremely perfect bed.
"Mr Adam…" I stressed.
He took a folded blanket and threw it at me.
"You can sleep on the floor" He said with his eyes closed.
Oh goodness.
He's surely paying me back for interrupting him down at the basement.
I dropped the blanket on the floor and unfolded it's parts.
Am definitely going to catch a cold tonight.
I laid on the blanket and curled up my body.
At least I felt safe since I was with Mr Adam.
I don't know what to call it but he's my favorite. I just love thinking about him despite the fact that he hates me.
I soon drifted to sleep feeling really chilly.
⏲️Next_morning⏲️
I opened my eyes slowly and looked around my surrounding. I sat up and exhaled.
I was still at Mr Adam's room.
Wait a sec!
I was on his divine bed..he carried me to his bed?
When???
He even covered me up with his duvet.
Aww.
I got off the bed and soon,the door opened and he sauntered in holding his iPad.
"Good morning" I said feeling bashful.
He didn't reply as he sat on his bed.
I looked into his phone though I didn't mean to.
Hmph.
There was a lady's photo on the screen. And she wore a bum short exposing her fair thighs.
I smirked.
"I thought you were a woman hater, Mr Adam" I said and he smiled.
That smile!
"I was just scrolling by but then I stopped to see some nice round of a×s" He replied.
I rolled my eyes getting quite jealous.
"I could have been busy watching your a•s but yours are way too small" He added and I felt kind of bad.
I left his room and slammed the door.
I have a bum short in my bag…am sure going to make him go crazy today.