Billionaire's Doctor. Episode 25
4 min read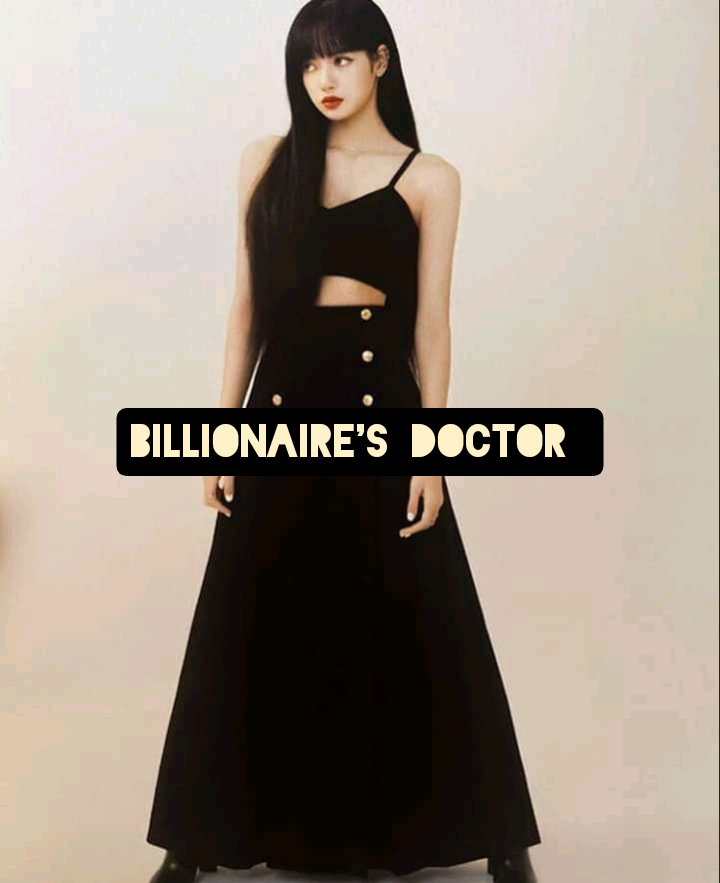 ????The Billionaire's
Doctor????????
(He hates women????)
Written ✍???? by Eunice Nwodu ????
Episode 25
???? Kira's pov ????
I started the next day with locking the door of my room and staying in bed.
I rather stay indoors than to keep appearing vulnerable before Mr Adam.
I laid on the bed tired of the silence and I have not heard Brandon's voice or movement.
I wonder how he's doing.
I kept turning around on the bed till I got so exhausted from resting.
I took my phone giggling since I had lots of money in my bank account.
What do I do with so much cash? It will be enough to buy me a car I guess.
I left the room walking to Brandon's room. I'll stay with him and we'd play a game.
I opened the door and walked in fully. He was on the bed with his face buried in his pillow.
I walked to him and just as I was about to touch him, I heard him crying.
What?
I pulled him up and lifted his face and he hugged me immediately.
Why's he crying?????
"Brandon..baby, what's wrong?" I asked worriedly.
He sniffed and looked at me.
"It's dad….He yelled at me…He told me to get lost" he wavered with more tears coming down his cheeks.
Oh goodness!
Mr Adam.
Why does he keep hurting his son??
I consoled Brandon as he cried uncontrollably.
????Mr Adam's pov????
I woke up at the wrong side of the bed this morning.
I was angry and felt like breaking everything that I got my hands on.
Brandon was at it again and he made me so mad!
I tried to forget about the incident and focus on today's work.
I decided to go to the office today since it's been a while.
I think am going insane.
Kira has succeeded in making me a crazy person.
I can't believe I said those words to her yesterday.
But it's the truth…there's no doubt she'd get pregnant and have to make a family with me.
I don't know when I'd he able to have her again.
A knock came on the door and I pressed a button causing the door to open.
A man walked in and I arched my brows. I wasn't expecting anyone today…
"Adam" He called and I arched my brows.
His voice sounds more like a female's.
"It's me…Jade" she said and removed her sunshades.
I scoffed.
Jade.
One of my close friends before Brandon's mother died.
It's been long though.
"I had to dress up like a man so your security would let me in" she said and I remained mute staring at her.
She sighed.
"I just wanted to meet you desperately Mr Adam…since, you're no longer..against women" She said like she had read my mind.
"So?" I asked icily and she gulped.
"Our friendship Adam. We can still reunite you know, go out and catch up on the good times" She said tracing her finger on the desk.
Slut.
"We can still do this things when you were caught in bed with a married man?" I asked recalling the news that was everywhere last few months ago.
"That's in the past Adam and it was a mistake" she replied with a shaky voice.
"There can never be an us Jade. Move on with your life and stop trying to play a role in my life…" I stated and slowly pushes the security button.
"Adam…please" she pleaded.
In no time, the door opened and two security men rushed in. The got hold of her and began dragging her out.
"Don't do this Adam. I promise I won't screw up…!"
I looked away avoiding her disgusting face.
????????????????
The ride back home was fast cause I really wanted to see Kira so badly.
I couldn't stop thinking about her.
Her hair, skin, smile and voice.
She's driving me crazy for sure.
I parked the car before the house and walked in.
Everywhere was quiet so I headed upstairs.
I might have a drink in my room before sleeping.
I went to Kira's room but it was empty. I scurried to Brandon's room and walked in.
Brandon was on the bed sleeping while Kira sat beside him.
She looked up and our eyes met. She threw her face away looking angry.
Did I do something wrong?
She would greet me no matter what so what's wrong with her?
I left the room and went to mine to freshen up. I felt quite tired.
????Jade's pov????
I went crazy after finding out there was something going on between Mr Adam and Kira.
I know his looks…
He's Inlove.
I've lost him and he had me dragged out like I was nobody.
I took my phone and scrolled through my contacts.
I'll deal with her for sure.