Billionaire's Maid. Chapter 8
4 min read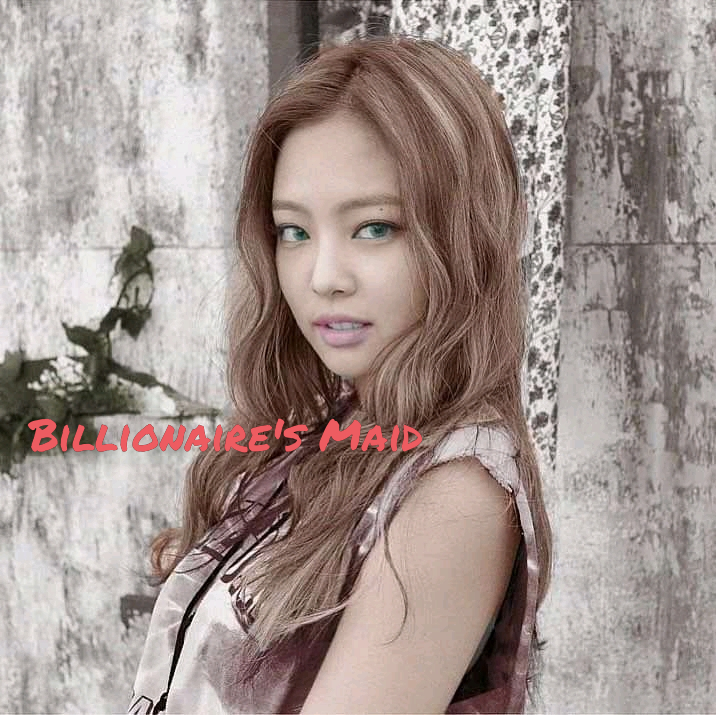 ❤The Billionaire's Maid ❤
A Romance Story
————————————-
????Life without love is like a tree without blossoms or fruit????
Authoress Anna
Note :- This chapter is Unedited
???? Chapter Eight ????
????Nadia's POV????
I was beyond shocked as I quickly disengage the kiss, his eyes was wide open and he was speechless
God what did I just put myself into??
I told him I love him and also kissed him
I looked around but Brianna was gone, she must have freaked out seeing me kissing her crush
I looked at Christian who was still not saying anything "hey snap out of it" I yelled and he flinched., just then he burst out laughing and I was surprised
"What's funny?? Why are you laughing!? I asked and he stopped laughing
"Dakota, instead of you bringing up lies back then, you should have told me that you really like me " He said and I shook my head
"No no.. It's not that. It's just…
"Just what Dakota?? I know you really do like me, just that it's hard for you to say but don't worry I will always be for you and I will surely wait for you to accept me in your heart " He said and I shook my head
God!!!!! Now he has finally lost it.. He thinks I really really do like him
I think I need to tell him who I really am but how am I going to tell him
"Well.. Chris can I ask you something?? I said and he nodded
"Uhmm… Let's imagine you met a girl and the girl is not actually whom you think she is.. How are you going to feel or what are you going to do?? I asked and he raised his brow
"I don't understand "
"Okay, let's do it this way, let's say you haven't seen a particular star before and……. " I stopped
"C'mon go ahead" he said
"Never mind " I replied
I don't think I could tell him, I don't have the nerve to tell him
????Brianna POV????
I hang up as I let out a sigh
I just called Dakota Office Number and someone had picked, I told them to inform Dakota to quickly come to the hotel because Christian George really want to see her for something urgent
I really don't know why I did this but Nadia deserves it, she really deserves it
Let's see if Christian will still like after finding out who she she is.. It's not my thought but this is what she is going to gain by her selfish attitude
☑☑Author's POV☑☑
Dakota Gold was now in the hotel , she was escorted by two bodyguards and four maids, she smiled and wave at everyone that greeted her
Oh my goodness, she is really beautiful
She looks lovely
I wish I could be like her
She is such a damsel
Different people were complementing her and the only thing written on her face was a smile
She was walking towards the elevator when he sighted christian and she smiled to herself to see how hot and cute Christian is
"Isn't that Christian George?? She asked and one of the bodyguard nodded, she smiled to herself as she went to him but to her surprise, Christian only walk pass her
"Hey " She called and Christian turned to look at the lady calling her, she was really beautiful and she looks like she came from a rich family because of the guards and bodyguard that escort her
"Hm… How may I help you?? He replied and his response was a shock to Dakota
"Are You this rude Christian?? You don't know me?? Dakota asked and Christian was puzzled
..
..
On the other hand, Nadia walked towards the hallway and could see Christian talking to a lady but she didn't get to see her face
..
..
"It's I.. Dakota " Dakota replied.. "Dakota Gold "
Christian arched her brow and scoffed "If you are Dakota Gold., then who is she?! He said while he pointed at Nadia who didn't know what was going on
Dakota Gold turned and the moment Nadia set her eyes on her, she gasped
"Da.. Da.. Dakota??
"How am I supposed to know?? Dakota replied
"She is the real Dakota Gold and…. I don't know why you're claiming to be her " Christian said and One of the bodyguard stood in front of Christian
"What are you talking about?? He asked in a hoarse voice
Just then Linda sighted Dakota Gold and ran up to her
"I am sorry ma, this is christian George the…
"I know that but who the fuck is she?? Dakota yelled while pointing to Nadia
"Uhm. M. She's one of the maid here, is there anything wrong??Linda said and Christian was dumbfounded
"A.. A.. Maid??
..
..
..
Nadia could sense that her secret is finally out and she didn't know what to do whether to run away or just stay
"Oh Lord pls I beg you, take my soul " she said
To be Continued…
Nadia secret is finally out..
What do you think is going to happen next??
Who are we to blame??
Nadia or Brianna??
Unlock the next episode with your likes , shares and comment