Billiomaire's Maid. Chapter 15
5 min read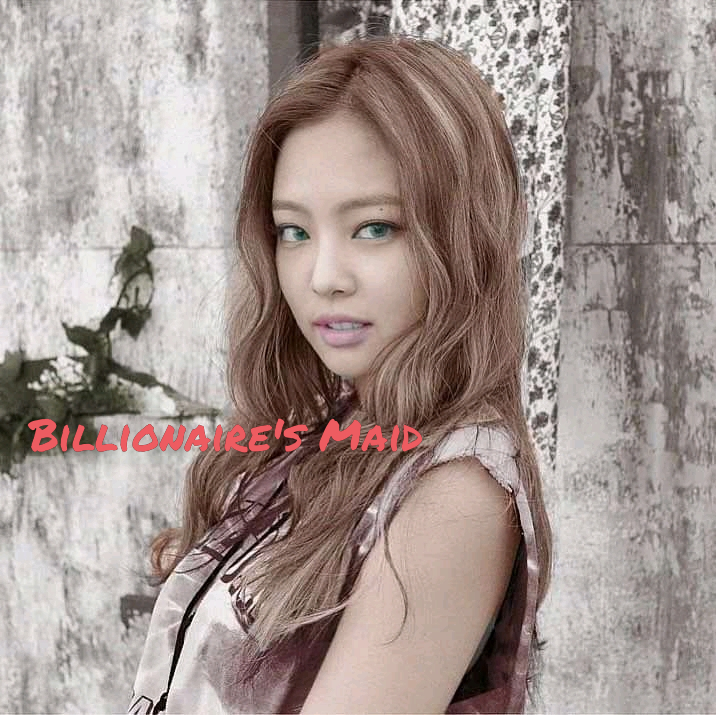 ❤The Billionaire's Maid ❤
A Romance Story
————————————-
????Life without love is like a tree without blossoms or fruit????
Authoress Anna
Note :- This chapter is Unedited
???? Chapter fifteen ????
????Nadia's POV????
After Chris friends left, I kept thinking about what had happened in the car
"So he really don't know about it but what if he had raped me?? Who will I blame?? He or that daughter of a bitch that called herself rose?
I was still thinking about it when Chris came and sat on the couch and started looking at me
" What are you looking at?" I said when I saw him looking at him.
"Hmm.. I was just thinking back in the car, how you will look like without clothes on'" He said and then smirked at me.
My eyes widened…"Eww! You perverted man!" I said throwing a small towel on his face.
"Hey! What the heck! It's a free country I can say whatever I want." he said while chucking the towel back at me.
I hissed and walked away from him but suddenly he caught me
as I felt a strong pair of arms wrap around me.
"Got you!" he said as he wrapped his arms around my waist tightly. My back was pressed against his chest, his head just above my shoulder. "This felt just right." He said
"Let go me you jerk!!" I said trying to break free from his grip.
But that only made him cling onto me even tighter, refusing to
let go of me.
"No!… I'll not let you go. What will you do about it?" He asked and gently places a kiss on my neck.
Like seriously this guy is annoying
But I got myself into this because of Money.. Money
"I can't breathe!'" I said as I kept on struggling trying to remove his arms around me.
"I know I have…. Uhm.. Yes I have that affect on women. What can I do? I'm a charming man" he said suddenly removed his arms and dragged me to the kitchen.
Once we reached the kitchen I asked "Why are you always doing this!"
"Sshhh!! I just saw Rose car outside the mansion. She will be here any minute."
"So what?…" I asked, not knowing what he meant.
"Rose thinks that we are a couple, she can't see you wearing your this ugly uniform . Go upstairs and change your clothes now!"
"No I don't want to.. This is really hard than I thought.. Pretending to be a maid in front of your mother and friends and pretending to be your fiancee in front of your dad and one stupid girl name Rose… No no.. i don't want to I said and then walked away from him.
"hey ! come here!!!" He said and then carried me immediately up
"Arghh!!! You jerk! Put me down!!!"
"No! You're going to change your clothes. Right now!" He demanded and carried me upstairs to his room.
He slammed the door of his room with his foot, and suddenly put me down on my bed., he open his wardrobe and brought out a beautiful yellow short gown
How come he has a female clothes in his wardrobe?
What a flirt and pervert he is…!!!
"Go change your clothes!" He said with a serious face
"No! I don't want to. I won't!" I shook my head and wrap the blanket on me whilst pouting.
"Nadia..Didn't you hear me?" He yelled quite angry removing the blanket around me.
I covered my ears with the pillow as he continued talking to me. Then he pulled the blanket again and removed the pillow from my face throwing it on the floor.
"Okay! You won't remove your dress, fine!" He paused and then said "I'll remove it for you'"
Then he came and sat next to me and started removing my
dress.
"Heyy! stop… o-okay… I'll go and change now…" I said holding and stopping his hands from removing my dress.
Stupid jerk
Then he stared at me for a while still sitting next to me.
"Can you… a-ahm please…" I said, suggesting him to leave the room so that I could get changed. Him standing there
wasn't going to help
"O-Okay… I'll wait for you downstairs." He abruptly said with a sly smirk, and hurriedly left the room.
????Christian POV????
As I stepped out , my heart started to beat fast like hell. I held onto my chest and took a deep breath.
"That was close, what's wrong with me? Why does my heart feel some sort of warmth when she is around?" I thought to
myself and then I made my way downstairs and saw Rose
sitting in the living room…
"Chris! How are you?" She said and started walking towards me to hug me, and I instantly moved away from her and went to sit on the couch.
"Ahm so, why did you go home early? You didn't even say goodbye to me…" She complained with a pout, and I felt like murdering her at that exact moment.
I didn't answer her and just ignored her as I waited for Nadia to come. As soon as I thought about her she came down the stairs greeted Rose politely with a cute smile.
"Hi…" Nadia said to Rose , and Rose just frowned.
"H-Hello… I didn't know that you were also here." Rose said whilst looking at Nadia from head to toe.
"Actually she lives here with me…" I said standing up from the couch and wrap my arms around her tiny waist.
"What! She lives here!!?…" Rose said in complete shock, and this made me giggle a little.
Nadia was trying to jerk my hand away from her waist but I held her tightly
"Yea, …. right baby?" I said looking at her while squeezing her waist with my fingers.
"Y-Yea…" She replied straightaway without thinking twice
"O-Oh well, that's g-great…" said looking away. "Ahm i just remembered I have an appointment today so, okay I'll go ahead. It was nice to see you again Nadia and you too Chris ." she said then kissed my cheek leaving a mark of her red lipstick on it and was about leaving then my mom entered
I looked at Nadia and she gave me "we're both doomed" look
"Ohh Rose you're here " My mom said as she walk up to rose
Oh my goodness
My mom thinks Nadia is a maid.. What am I going to do?? O thought as I slowly remove my hand away from her waist
Mom looked at me and then at Nadia
"Hey you…. " She yelled..
.
.
.