Legend Of The Blue Sea. Episode 6
3 min read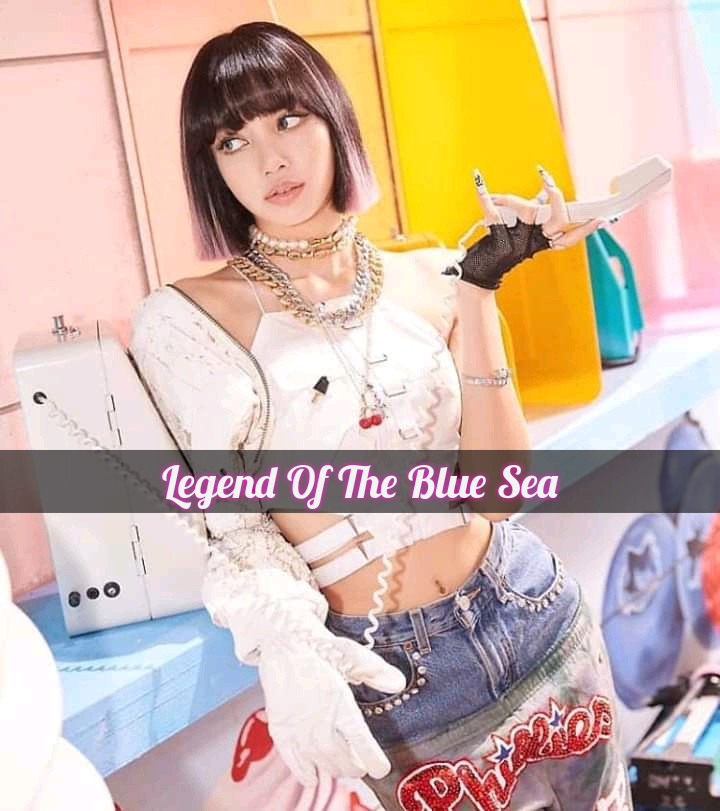 ????????LEGEND OF THE BLUE SEA????????
????(A tale of two worlds)????
•~A Korean love story
????Episode Six????
Luna Lang's POV????
'Get her away from me!!!!'..I screamed and shin woo ran towards us…
'My hands are broken,call an ambulance!!!'..I screamed and my girls led me to the car…
This isn't over Min Ah or whatever your name is,I'm going to get my revenge…
Shin Woo's POV????
'What was that for Min?!!'..I barked and she frowned…
'She was rude to my oppa'..
'It was none of your business Min Ah,I made a mistake by bringing you here!!'..I screamed and Kim hyun stepped in front of her…
'Leave her alone Shin,she defended me,your stupid ex slapped me and you could do nothing about it!!!!'…
I winced and entered the house…..
'Come I'll show you your room'..he said and led Min Ah opposite my bedroom…
I can't believe she just broke a human hand with little effort……
THIRTY MINUTES LATER❤
.
.
.
.
'come downstairs for dinner!!!'..Baek hyun called and I put on some shorts without bothering to wear a shirt…
I came downstairs and Min Ah was already there seated and when she saw me she covered her eyes with her hands….
Stupid mermaid…
'What you've not seen a half naked man before?'..I teased and she frowned. .
'I've seen lots of them but you're the thinnest one I've seen'..she said and Baek hyun laughed…
'I'm not thin,can't you see my six packs?'..I said standing up and she twitched…
'Let's eat shall we?'..Kim said and I frowned…
Am I really thin??…
I noticed that she couldn't use the chopsticks to eat and before I could help her Kim had already gone to seat next to her…
'Let me help you with that'..he said and fed her. .
Ughh why am I bothered about it anyways??..
She's just here not quite long and they're already behaving like lovers…
'Don't choke Shin'…Baek hyun whispered and I frowned…..
'Meaning?'…
'Are you jealous?'..
'Hell No!!!'…I stood up and grabbed my plate…
'I'm going upstairs'..I said and Min and Kim exchanged amused glances…
What is wrong with the both of them?? .
Luna Lang's POV????
'Ughhh'..I cried as the doctor applied the bandage to my wrists…
'Please stay still,I can't imagine a girl did this to you'…the doctor said and I frowned.
'Shut up doc if you want to keep your job'..
Bong Soon walked in with a folder and she showed it to me…..
'Here is the list for the top 10 finalists Luna,who are you picking to join the band ?'..she asked and I frowned. .
'Get out from my sight idiot,get me a form for BOTS competition'/..
'Are you applying?'..
'Ofcourse,Shin woo thinks he can get rid of me but he's wrong!!!'…
I am going to win that competition and join the BOTS and very soon I'll be the ruler K-pop music in the whole of Korea….
Min Ah's POV????
I entered my room and saw the gigantic thing that humans call bed….
Under the sea we usually sleep on what we call SEA WEEDS…
I entered a smaller room and everything was pure white.
I saw a small knob and when I twisted it water started running and I screamed ….
'Shin Woo!!!!!'…
Shin Woo's POV????
'Shin Woo!!!'…she screamed and I ran inside her room but she wasn't there…
I went into the bathroom and saw her crouched on the floor and the shower was on…
'What is it Min Ah?'…
'Shin woo the water was attacking me'..she cried and I laughed….
Is she scared of the shower??????..
'It's called shower Min Ah,we use it in bathing'..I said and wrapped her wet body with a towel…
'Kumooapta'..she said and I nodded…
She was so beautiful that I almost kissed her right there..
I turned to leave and she called me back…
'Shin woo'…
'Hmmm?'..
'please stay with me tonight, I'm scared'..she said and I stammered ..
'Y..you want me to stay with you?'..
'Deh'…
'Okay fine but on one condition'…
'What?'..
'Kiss me'..