Legend Of The Blue Sea. Episode 41
4 min read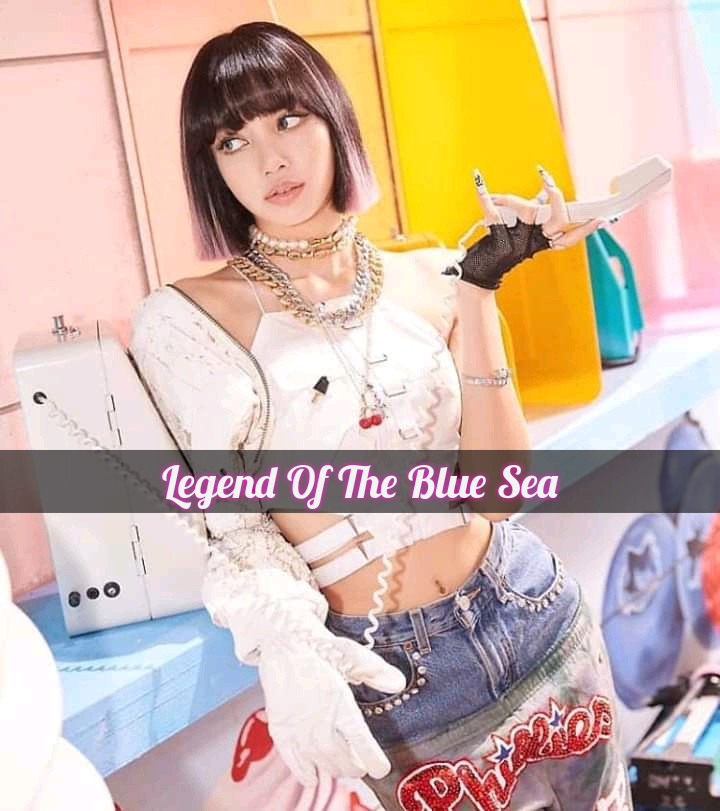 ????????LEGEND OF THE BLUE SEA????????
????(A tale of two worlds)????
•~A Korean Love story…
????Episode Forty-One????
♠♥????Semi-Finale♠♥????
Shin Woo's POV????
'Where have you taken her?!!!'..I screamed as the masked man tied me to a chair…
'Taken who,ohh your baby mama?, don't worry she's going to be okay for an hour'..he said and I groaned loudly…
'You won't get away with this I promise you!!!'..
'Oh I'm going to get away cause There'll be no one to stop me,I'm going to kill you my dear superstar'..he replied and I tried wriggling my hands from the ropes…
'Hey hold still while I kill you'..he said as he walked closer with a knife in his hands and I gulped hard…
Min Ah's POV????
'Uhhh where am I??'..I said weakly as I opened my eyes and I found myself in a dark room…
'You're with me wench!!!!'..Luna said walking in front of me with a gun in her hands…
'Luna what are you doing?!!'..I screamed in tears and she chuckled..
'I'm taking back what rightfully belongs to me'..she replied…
'B..but I didn't take anything from you?!!'..
'Oh you did, you took my man,my fame,you destroyed my wedding in fact you took away everything I ever lived for!!!'..she screamed and slapped me hard across the face…
'i didn't take anything that belongs to you Luna,you're a power hungry woman who wants nothing but to see people suffer!!'..I fired back and she laughed…
'Yes Min or should I say Princess Min Ah of the blue sea?!!'..she said and I was shocked..
'h..how did you?…'..
'Yes I know you're a mermaid,I know your sister is a mermaid and I also know that Shin's mother is a mermaid'…
'B..but that's not possible how d..did??"..
'Turn to the side Min'..she said and when I turned Min Nana and Kim were lying on the floor all tied up..
'You're a psychopath!!!'..I cried out…
'Yeah I know I'm a psychopath and this is why I'm going to give you a slow,cold and painful death'…
'L..Luna you can't do this'..I stuttered and she cackled..
'Oh yes I can and I'll start by killing your unborn child first,I'm gonna take away the things you love one by one'..she said and showed a picture of Shin being tied up…
'Shin Woo!!!'..I screamed and she slapped me…
'Awww this is so so sweet,it's just like Romeo and Juliet,two lovers die because of their love'..
'Luna stop this right now!!!'..I heard someone scream and when I turned Shin was standing over there with blood all over his shirt….
'Shin don't come closer!!'..I cried out as Luna pointed the gun to my head…
'I knew you would come eventually,Superman coming to save his own Louis Lane, so pathetic!!'..Luna said.
'Luna you're outta control just stop this already,what will you gain by doing this?'..he asked..
'Peace Shin,I would gain peace once I kill every single one of you'…
Shin Moved closer and Luna placed her hand on the trigger…
'I'm not joking Shin,I'll kill her if you move one more step'..She said and he smiled…
'You know something Luna?'..
'What?'..
'This!!!'..he screamed and threw a bag of flour at her and she screamed…
'My eyes!!!,I can't see!!'..
Shin rushed over and untied my hands and just as we were about to untie the others a loud gunshot was heard…
'Shin!!!!'..I screamed as he fell on the floor and blood oozed out of his arm…
I bent down to touch him and suddenly a surge of power just went through me…
I stood up with eyes that were burning blue with color and walked towards Luna..
'Don't come any closer,I…I'll kill you,I'll shoot you!!'…she screamed as she moved back…
'You can hurt me but never ever try to hurt the ones I love!!!'..I screamed and suddenly I crushed the gun she was holding and gave her the punch of her life…
She tried to run away and with the rage I felt I pushed her out the window and she fell down from the supposed 20-storey building..
'Ahhhhhhh!!!!'..I heard her scream as she landed on the highway…
Good..
Good riddance to bad rubbish…
Ten Minutes Later????
.
.
.
.
'Baby you're going to be okay'..I whispered in tears as he was rolled into the ambulance..
'M..Min'..he called my name weakly and I kissed his hand..
'I'm here'..
'I have a question'..he said and I cleaned the tear from my eyes..
'Don't worry Luna is dead'..I replied and he shook his head..
'No no not that'..he said hoarsely…
'Then what?'..
'Before I go to the hospital I just wanna ask?'..
'Yes?'..
'WILL YOU MARRY ME???'…