Head Boy. Chapter 54
4 min read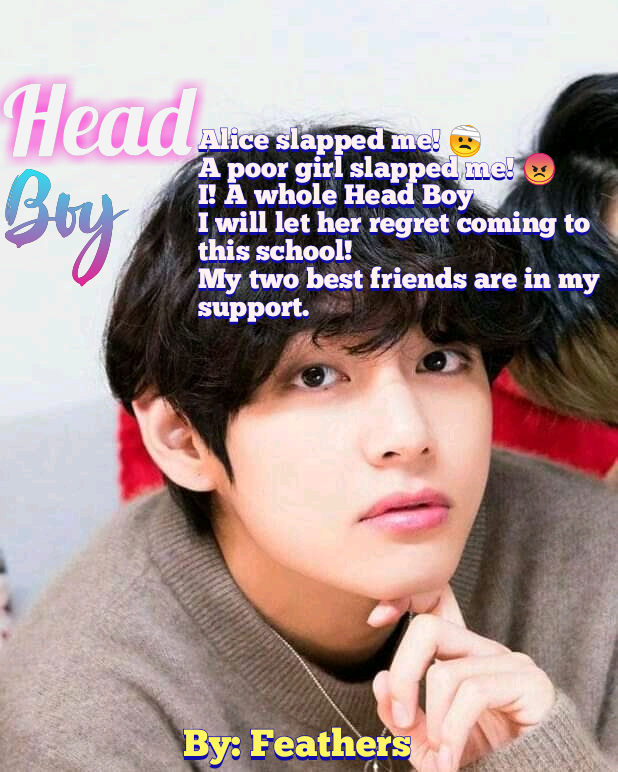 Head Boy.
Written by Feathers.
Chapter 54
Alice
It's hard to understand head boy, I asked him for money and he didn't even let me tell what I needed the money for, he walked inside and came back to meet me only for him to insult me that I was a beggar
He also wanted me to stay, I do not understand why, not like he would give me the money
As I walked out of Marie's mansion where Raymond was, I searched around the compound of Raymond's house for Pearl.
I found her and Donald sitting before each other inside a flower, it was a flower that was beside that of Raymond.
I didn't want to disturb them so I turned and decided to hang around.
Should I go to Albert's house to ask for the money?
My message beeped and I checked to see the sender of the message.
It was Raymond and the message reads! "Whom are you planning to get the money from?"
If it was someone else, I would have replied that it was none of his business but…I can't say that to the head boy.
"Albert." I replied briefly.
His reply came back swiftly.
"Come over."
I read it and went back to Marie's mansion, on entering, I saw him sitting on the edge of the bed.
"You are not scared of asking your ex for money? what if he demands something in return?" He asked
"I trust him, even when we were in a relationship, there was nothing erœtic between us." I answered.
"Should I let you go?" He asked and went to lean on the wall
His exquisite eyes were on me.
"I wanted to use the money to apply for a beauty contest and it is closing this night by 12PM. " I said.
"You are not a model, only model can participate in beauty contest, you would need money to buy costumes and all sorts that will be needed that day." He said.
"I know, I will hustle for the money." I answered.
"You think I like you?" He asked and I shook my head briefly
How can I know that he likes me when he had never said it, I only confirmed that he likes my name.
"Wait here for me." He said and walked out.
Few seconds after he had walked out, I took a seat and Leonard entered.
He walked and stood before me, he was right before the television.
"Did you know that a call from dad could get you expel from Kochi college and all yours struggles for the past three years will be abortive." He said.
"You talk too much, Leonard. Expel me already." I said.
"If you did not stop coming to visit Raymond, you will get to school one day and find out you had been expelled." He threatened and walked away.
To be sincere, I was scared but I trusted Raymond to always help me. Afterall, he seems to care for me.
Raymond walked in few minutes later and I stood.
"Be calm." He said and I sat back slowly.
He gave me five pieces of $1,000.
"$5,000?" I screamed happily.
Before I could thank him, he said; "All thanks to Marie."
I was stunned, what had Marie got to do with him giving me money?
Well, since he said all thanks to Marie, I will thank Marie too.
I went to Marie and said; "Thank you Marie for giving me this money, mummy loves you."
The dog wiggled his tail happily at my words.
"Was it Marie that gave you the money?" He asked.
"But you just said 'all thanks to Marie."
"Hum! would you stay now?" He asked.
I shook my head in response and said; "I need to collect the beauty contest form, I won't be able to stay."
But…why did he want me to stay?
Ok..ok…I will just ask.
"Head boy, erm…why did you want me to stay…with you?" I stressed.
"Excuse me! Don't let your head swell now, your being here makes Marie happy, that's all." He said and I turned to Marie.
Seems he did not only understand the dog's language, he also understood what it is thinking.
"Marie, mummy wants to leave. " I said to Marie and Marie nodded slowly.
He wasn't happy that I will be leaving.
I stood and turned to Raymond.
"Thanks, I'll leave now." I said.
"Is that how to thank me? " He asked and stood.
"How do I thank you?" I asked and he started walking close to me.
I adjusted back wondering if he wanted to enter me or something.
I finally collapsed to the wall, I could not move anywhere again.
He placed one of his hand above my shoulder and said softly; "Alice!"
"I….know you like my name." I answered.
"Hum! Make sure you dress like this next time." He said and moved away from me.
I looked at how I dressed and blushed.
Seems he likes it.
"Thank you." I said and started walking away.
I decided to turn back to him to see if he was watching me leaving, and as I turned, I caught him smiling.
As soon as he saw that our faces met, he took his face away and quickly backed me.
I smiled happily and went out.