High School Crush. Episode 12
4 min read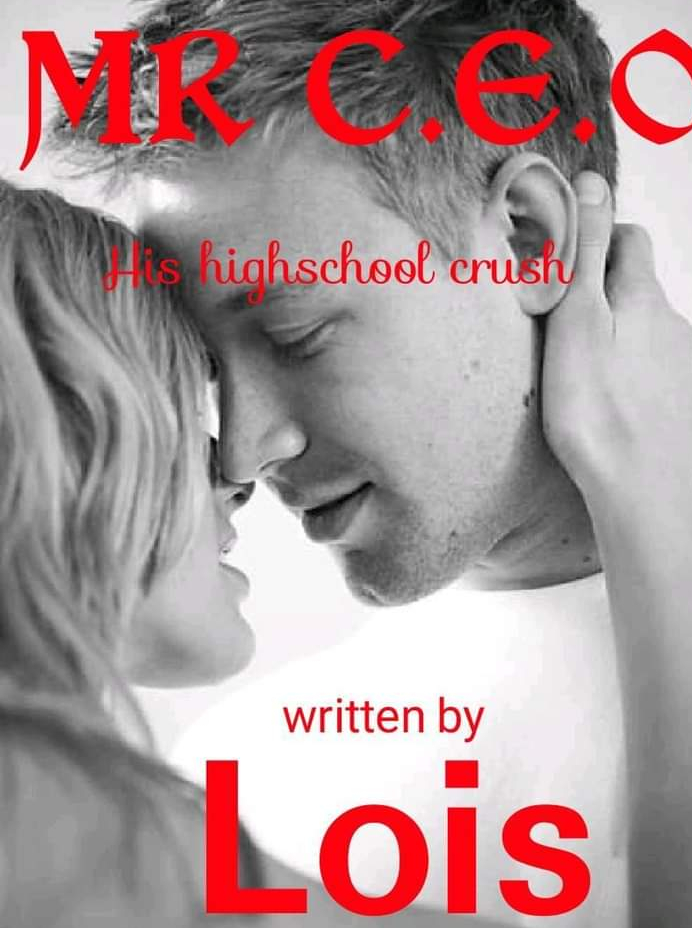 ???? MR C.E.O ????
????His highschool crush ????
✍️Writen by Lois ✍️
???? Episode 12 ????
???? Kimberly ????
I stretched my two arms as I stood up from the bed lazily
I packed the duet up and threw it back down on the bed as I slid my legs in to my flip flops and made my way to the bathroom
This is the beginning of another hectic/Damien's trouble day
I chuckled at my reflection as I brush my teeth remembering what happened yesterday
How Jenny yelled at me angrily just because damien shouted at her
She should I known better than trying to seduce her boss
I spit out the debris in my mouth and washed it before leaving the bathroom back to my room
I was about to stripping naked to have my bathe when I remembered that Damien said I should clean the swimming pool before I got to work this morning
I dragged my body lazily to the store room to get the sweeper and the net
I was done picking it up so went through the back to the swimming pool like he has directed yesterday
My mouth hung in shock at the beauty of the pool
"Wow" escape my lips as my eyes survey the whole place
"This is wealth!" I screamed within
I took a tour round it smiling sweetly as I stare at the water
There was just few dirt on the water and dust by the side
There was three steps inside the water
The only sad issue of the matter was that I can't swim if not I'd have love to take a spin once I finished cleaning
I can't swim because I feared water so much after the last attempt to swim after I finished highschool
Damien has travelled then and didn't Know about
I dropped my thoughts and set to work I started by dipping the long net inside the water and bringing out the little dirt's there
For about 45minutes that was what I was doing
I was almost at the last lap of the pool when I slipped and fell into the water
Oh my gosh I can't swim
I tried struggling to keep my head up the water so I can scream for help but to no avail
"He.." I was shouting when i felt water entering my mouth
Is this how I am going to die?? I kept on struggling to get out but I gave up when it was to no avail
I had given up and was sinking into the water when I felt a hand pull me up my eyelids were already heavy so I lost consciousness
???? Damien ????
I just finished bathing and had my casuals on first and went to check Kim in her room which I found empty
So I thought she had gone to work
I was at the entrance of the kitchen when I heard rumbling sounds from my pool side
I picked my wine ???? and went there but couldn't see anything
I was about going when I saw a head coming out of the water
I flinched but composed my self again as I walked closer
I just chuckled when I saw that it was Kim
Really her swimming style is bad I turned to leave again when I saw her muffled and was doing as if she's struggling
That was when I realized that she was drowning
The wine on my hands fell off and I dived into the water
By the time I reached her she was unconscious and her breathing stopped
I felt my heart pumping out of my chest as I tried to wake her up
I put my two hands on her chest pressing it as few water came out if her mouth but she wasn't awake yet
I had no choice but to do mouth to mouth resuscitation
I gently lowered my mouth to hers and then she coughed out
I felt relieved but not okay as I saw her shaking in cold
I carried her in a bridal style to my room and laid her down gently
I had to change her clothes cos her eyes were still closed
I ended up changing her to my clothes and covered her with the duvet and laid beside her
She was already sleeping soundly while I just stared at her beautiful eyes stroking her hair slowly
I don't know how I will feel if I had lost her
I am just glad I was there in time
I smiled as I stared at her pink plump lips
I can't resist so I placed my lips on hers kissing her softly
Thank goodness she's asleep cause I don't know what her reaction will be if she finds out
I wish I can just keep kissing her all day
I moved close to her and engulfed her to my body cuddling her as I slept off
"I guess there is no work today then" I thought closing my eyes as I slept off