High School Crush. Episode 17
5 min read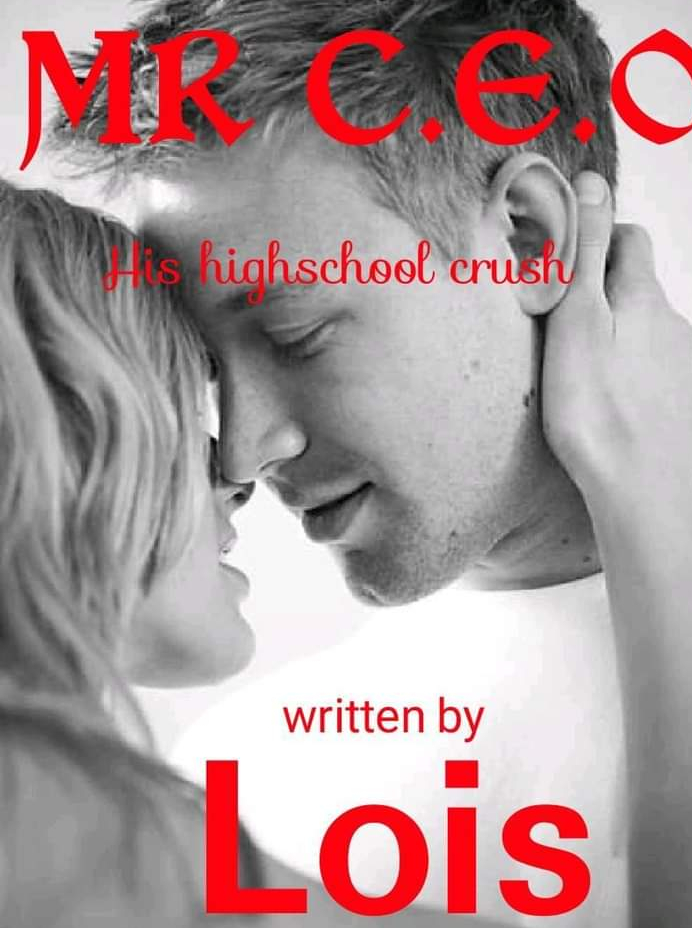 ???? MR C.E.O ????
????His highschool crush ????
✍️Writen by Lois ✍️
???? Episode 17 ????
????Jenny ????
Wait! What?
I stumped out of his office angry, embarrassed, humiliated and crying all because of Kim
She has stolen Damien's heart and caused me this kind of pain
I will surely retaliate
I went straight to my office cussing silently as I packed my stuff
I walked out and meet Kim on the way
"You" I said pointing at her
"I will make sure you pay" with that I left the company for good and Head for my friends house
The one who gave me the charm
**
"Who is there" I heard her grunt as u knocked
"Jenny come open your door" I said
She came out all sweaty and slightly naked she was just wrapped by her blanket
"No no no wait here" she said as I made to enter
"Why"
"My boyfriend is in here and we were at the middle of something before you interrupted so talk" she said nonchalantly
"The charm you gave me didn't work and I did exactly what you asked me to do" I said angry
"We're you expecting it to work?" She asked with a small laughter
"What did you mean I paid you $500dollars" I yelled
"Well your loss because you have be scammed dearie take that as the payback for what you did to me last year" she grinned and a lone tear fell off
"It cost me my job Grace!! I was fired" I said tears already gushing out
"You didn't think of that when you snatched my ex boyfriend Jenny huh" she said with all seriousness and I just let those tears stream
"But but" I was saying
"Ouh ahh oh baby" she moaned and slammed the door on my face
I just fell at her door step and wept
I don't Blame her I stole her boyfriend and even shove it to her face and was expecting her to help me get a guy
I really am stupid
Though I broke up with the guy few months after he didn't have money anymore
I feel so stupid……..
???? Kimberly ????
" kissed" Claire grinned and the spit out the coffee in my mouth
"Kissed??" Thinking she caught me and damien again kissing
"He kissed me" she grinned
"Who kissed you" I asked
"Jay" she said dreamily
"Wait seriously" I asked unsure
"Yeah he seriously did" she said with a slight blush
"Wow never knew he ever gonna fall in love since his last break up" I muttered
I leaned on my desk as Claire downloaded the gist of their date while I was busy day dreaming about Damien
"Are you even listening to me" she asked
"Yeah yeah I think" I grouse
"No you weren't" She said and left my office
**
"Jayden stop it" I cried for the tenth time as Jayden distracted my work
It's over an hour since Claire left and Jayden came in
He's been distracting me since I taunted him about Claire and I am getting annoyed already
"Jayden please" I pleaded
"Not until you admit it" he grinned
"Okay fine you are the most annoying guy I have even seen" I yelled and he smile
"Happy now?"
"Not until you give me a hug" he said
"Arrrggghh" I groaned
"Bring it in lil sis" grinned
"Am older than you" I muttered before hugging him
I was still hugging him when the door open and Damien head popped in
His face held displeasure but he masked it with anger
"Kim see me in my office" he said
I faced Jayden back "gotta go"
"I will be moving out of your office today anyways" he said
"You're leaving?"
"Yup two weeks elapsed already but I will still be in the company just that my office is up near Claire's" he grinned
"Now I get it"
I left him and went to Damien's office
"I am here" I said as soon as I entered
"What is the relationship between you and that guy" he asked with his brows perfectly raised
Is that why he called me? Was he jealous
"He's my friend and a junior to me" I said and I can see his face lit when I mentioned junior
"Really?"
"Yeah"
"Okay you'd be following me to a meeting tomorrow and be acting as my secretary" he said
"Why me what about jenny she's your secretary" I asked
"I fired her" he said simply
"What seriously"
So that was the reason she yelled at me angrily
"Okay I have heard you" I said
"Go pick your bag we're going home" he said
"Okay"I said in a bored tone
"Claire bring me the files home" I heard him say over the intercom
*****
"I am talking to you damien" I said but he didn't reply
"Damien" I called but he ignored me
I don't know who he is chatting with that he didn't answer me
So I snatched his phone from his hand that was when he looked up
"What the hell Kim" he asked
"That was for ignoring me" I pouted putting his phone behind my back
"Give me back my phone"
"No I am not"
"Kim give me my phone"
"You'd have to catch me then" I said running up the stairs
"Kim" I heard running behind me
I ran to his room and he kept chasing me
"Kim give it to me"
"No-no"
I made to run again but I slipped and fell on the bed and he on top of me
The phone was above me and damien place his two Hands on the bed caging me in between
He had a smirk on his face as his gaze went to my lips
I gulp down nothing feeling hot inside
He began to lower his lips about to Kiss me when the door open and Claire entered
"I didn't mean to interrupt you but I have a file to drop", she said
Great time to break in
We stopped up and followed her downstairs
I really wanted that kiss but she had to ruined it
"Bye gotta yo go now" she grinned
Immediately she left damien face me and dragged me to himself
"Now where were we" he smirked and brought his lips closer and to them in
I felt butterflies in my stomach as he kissed me passionately
The door opened again and Claire's head popped in
"I knew you guys were going to kiss" she grinned
"Claire!!" Damien screamed
"What close your door also" she said and went out
"Bye"
Damien went to close the door and before I could talk he took my lips in again