High School Crush. Episode 19
4 min read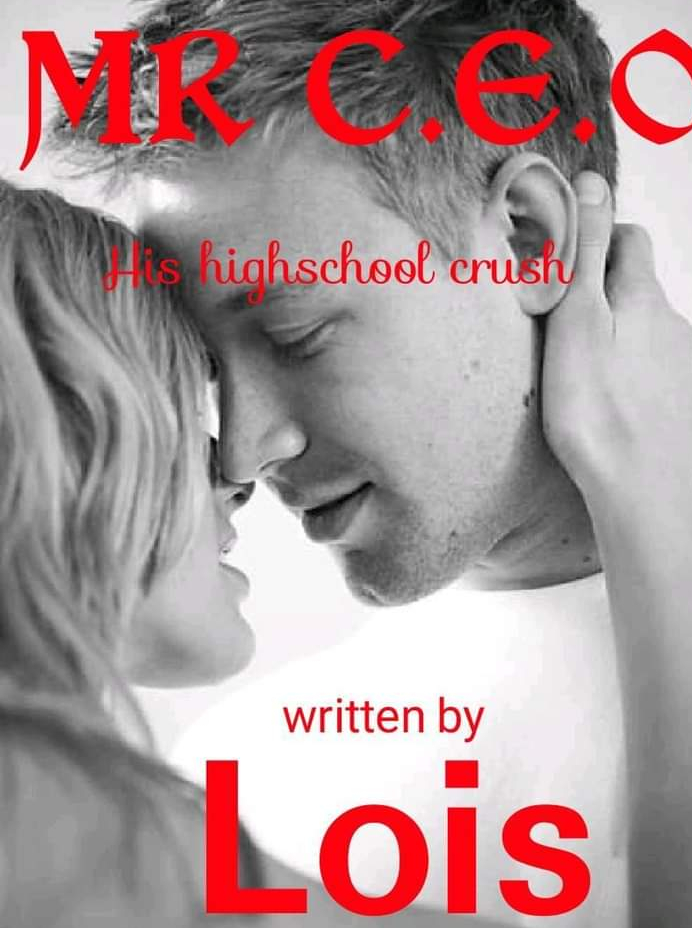 ???? MR C.E.O ????
????His highschool crush ????
✍️Writen by Lois ✍️
???? Episode 19 ????
???? Kimberly????
The drive home was silent and killing
Damien was just groaning and grunting
I guess the discussion between him and Martin was heated that's why he's behaving like this
But from what he did earlier it make it look as if he was jealous or something
Why will he be jealous it's not as if he likes me or maybe he does
I don't even Know what think anymore
This silence is killing me badly I just want him to at least say something
"Damien" I called softly tired of the silence
"For the conclusion of the meeting it's going to be a dinner tonight" he said
"Ohh" was all I could say
At least he talked
After the meeting they ate going to have a dinner together
Meaning I'd see that Martin again
I began to doze off since the car had fallen into silence again
????Damien ????
I feel infuriated about the fact that I am too coward to tell Kim my feelings
And Martin now has a eyes on her
I can't take it anymore
I guess I will have to tell her today after the dinner
I just hope my mother doesn't fail me
Even as I drove in silence I wanted to speak but had no idea on what to speak on
I could feel her shift uncomfortably meaning she doesn't like the silence
"Damien" my name rolled out of her sweet lips
Those lips that I could kiss a thousand times in a day
Instead I just informed her of the dinner tonight
One of the CEOs informed me during the little chit chat we had a while ago
Finally we got home and she came out of the car hurriedly
I just went to my room and strip myself of my clothes and strode into my casuals
I lay on my bed and started scrolling through my phone
At least it keeps me less bored
???? Kimberly ????
"Kim" I heard him call
"Not done yet" I yelled back putting some finishing touches on my hair
It was time for the dinner and I was getting ready but Mr damien aka Mr CEO is in an hurry and has been calling me for close to an hour now
"Actually it's 45 minutes" .my subconscious jibed
"Still in close relation" I replied it
I continued with my dressing and my light make up
I was done enventually and proceeded to go down stairs
I climbed down the stairs hurriedly to meet the waiting Damien who's typing on his phone
"Am done" I said when I was close to him
"What took you Soo…." He stopped talking when his gaze landed on me
He practically drooled with his drools stain on his clothes
Okay this is embarrassing
*Damien* I called
"You look too beautiful" he said
"Thanks" I said with a blush
"Go and change" he said after gaining his composture
"What??"
"You heard me go change"
"No I am not! why will I change? You just said i looked beautiful and you practically drooled so why the hell should I change" I yelled out
"That's the more reason you should change" he groaned
"What reason" I asked
"Because you look too beautiful and I just drooled meaning every other guy that sees you too will drool and I can't allow that" he said with a shrug
*What are you even saying does it make any sense to you, you sound like my boyfriend"
"You have to change"
"No I am not"
There's no way I am changing this
???? Damien ????
I have been waiting too long for Kim and she's not done dressing since
We're running late already but she's busy dressing
I don't even know how to confront her of my feelings
One part of her is my bestie and the other part is the lady I want to spend the rest of my life with
I was chatting Claire up when she announced her arrival
"What took you Soo.." I stopped when I saw the angel in front of me
Is this my Kim
Oh my good lawd, she looks so good to eat
My mind was already running dirty
I don't mind having her and Making sweet love to her with her screaming my name
"Damien" my name rolled out of her mouth and the little guy below twitch
After regaining my senses
There's no way she'd wearing that cloth with me to the dinner
She looks too beautiful
Martin's will be there and I can't risk him staring at her beautiful body which belongs to me
"I am not changing it".
"You will have to change that dress Kim"
She just needs to change that dress because
I can't have people drooling over her
She's mine to drool over not anyone else's
"There's no way am changing this dress"
"Then I will change it for you" I said sternly
"You can't be serious"
"Oh I am serious"
**
*
*
*
????????????????????????????????