High School Crush. Episode 9
5 min read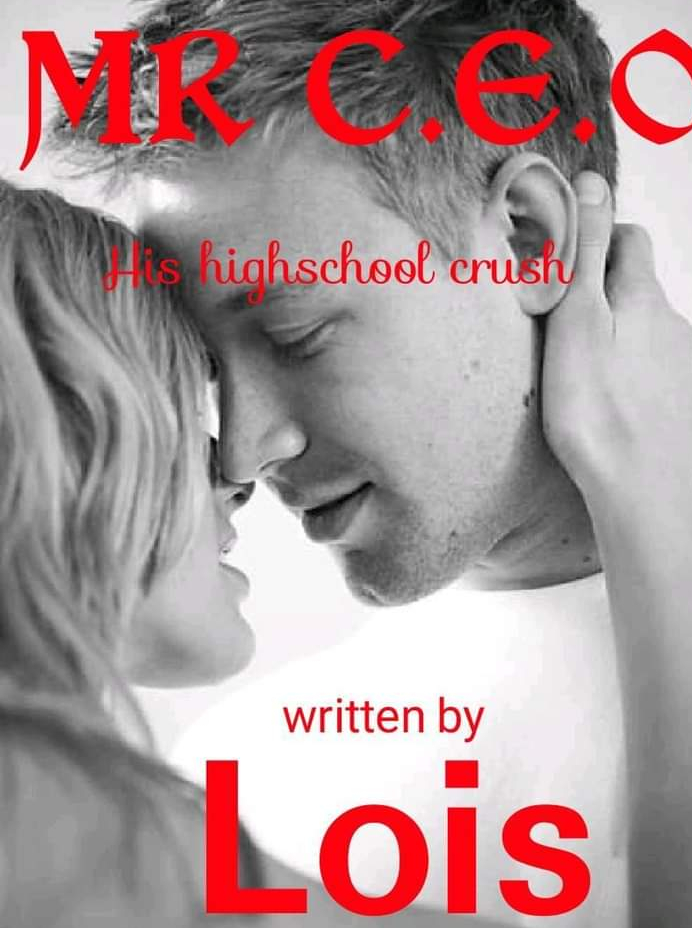 ???? MR C.E.O ????
????His highschool crush ????
✍️Writen by Lois ✍️
???? Episode 9 ????
???? Kimberly ????
I left home in a hurry because I had it in mind to go source for the money and not do the landlords wish
He wants to have me on his bed and he won't disturb us again but I have a diginity to protect
I would have asked damien for the money but he will want to pay it himself and I don't want that
So I called Sandra and she already promised to help
That thought helped me concentrate on my work and I haven't seen Jenny this morning another relief
I working working on a file when Claire walked in all giddy and happy
"What a good time to make an entrance" I said sarcastically and she rolled her eyes
"Guess what's good" she said cheesily
"I am a very bad guesser so go the hell straight to the point" I said nonchalantly
"I finally got my apartment and I am moving in today" she said happily
"So? With where have you been living before" I asked
"Tch! You can't even pretend to be happy for me and I have been living with Damien you idiot"
"Ohh whatever so why are you telling me"
"You're excorting me"
"What! No! No way I've got work to do"
"Don't worry I'd give that pesky Jenny to do it and you will come with me"
"No"
"Do you realize I am your boss and I can fire you"
"Claire?? I can't believe you right now you're seriously threatening me"
"Thats the only way to get you to follow me" she grinned
"I hate you"
"And I love love love you"
"Let's just go" I am Wynned
Claire succeeded in taking me to her house and Making me help her pack
Her house was freaking beautiful ave expensive but her room was dammn amazing
Damn her load we're too fúckin much but I can't complain because her crazy self will compel me to do more things
I barely saw Damien today and thank God the tension between us was reduced but I didn't get enough of his face today
I went back to the office and got my things because by the time I was through at Claire's it was past dismissal
I hurried home so I could see if I could pacify the landlord but what I met was surprising
The restaurant was booming and dad and Ethan was in celebration mood and having fun
"Dad what's going on" I asked
"Working what else" he replied profunctionaly
"But I thought you should be out there looking for money to pay that physco" I almost yelled
"Well you don't have to worry about that" Ethan chipped in smiling
"Is there something you are not telling me" I asked confused
"We've have cleared the debt infact we own this play now" dad said happily"
Oh yeah am finally lost
"What?? How?? When??" I quizzed
"Damien" Ethan said
"Huh??"
"After you left to your room damien came in and met us begging Mr Fein
He asked for what happened and I explained
So he faced Mr Fein abd asked how much we owed him but Mr Fein lied and called a larger amount
So damien just asked how much he would sell the whole building and he said $1m
Damien didn't even argue any further he just collected his account details and transfer the amount to him and he came back few minutes to give us the house papers and documents
So now we own the house" Ethan concluded with a smile and I stood there dumbfounded
"Damien paid the money" I asked to be sure
"Exactly"
"How come you are just telling me"
"You were angry yesterday and left home really early this morning"
I just left him there and went to my room
This was was I was trying to avoid but anyways I will have to see him tomorrow morning
Because this is so not acceptable
#The_next_morning
I walked into the company hastily heading straight to Damien's office
I barge in not minding who was there at the moment
"We need to talk Damien" I said with my voice laced with anger
I turned around to see Jenny there with a surprise look
I guess this is the first time of me calling him his name in front of her
"Excuse us" Damien said to her
She left the office angrily not without glaring at me
"Why did you do that" I asked folding my hands under my bøøbs
"Do what?" He asked feigning ignorance
"Don't you dare play that game with me" I glared at him
"Well I had to I can't let him throw you guys out and you don't have the money" he shrug
"But I can't accept it" I grouse
"Well you have no choice"
"I have to pay you back" I replied
"No you don't have to where the heck do you want to find $1m" he asked
"I don't know there have to a way" I argued
"C'mon Kim too are my best friend I can help you, you don't have to pay me"
"No I want to is there any way I can" I asked
"Well I need someone to help me with my house chores so you can fill in and work for a year without a pay that will supplement the pay" he said
"You are indirectly employing me as your maid" I asked and he nodded
"Yes but you can reject it and forget about paying me"
"Okay fine I will work with you just tell me the time I will resume in the morning and evening"
"No you will have to move in to my house"
"Huh" I asked and turned to look at him
"Yes" he said in a tone of finality and went back to his sit
I have to move him with him??