Married To A Prince. Episode 30
5 min read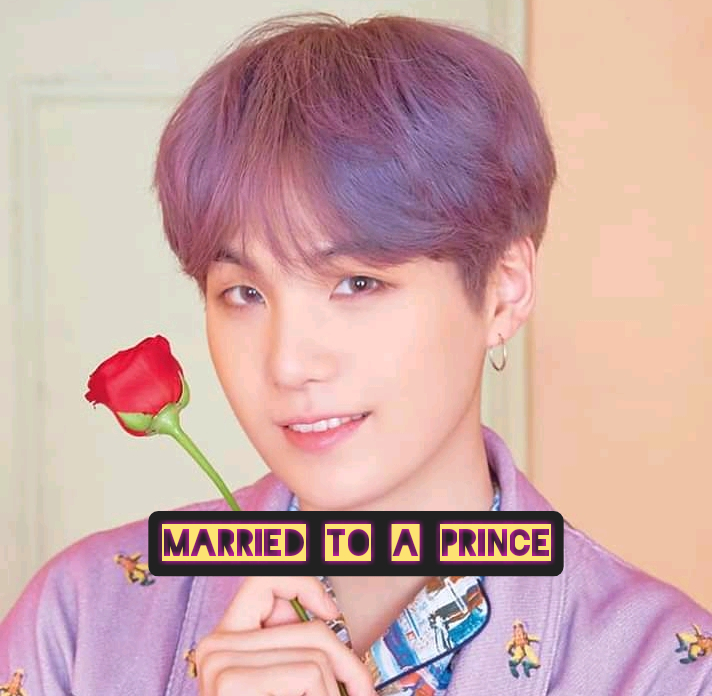 Season 2
Episode 30
Three weeks later
"mum called" kyle said pulling off his shoes,he dropped his flask on the bed while I helped him pull off his socks
he just came from his morning work out.
"what did she said?" I asked taking the flask and place it on a stool before watching him wrap a towel on his smooth body
"she wants us home tomorrow, besides our honeymooning is over" he said and I nodded
" that means we are going back home tomorrow?"I asked
"yeah!" he replied moving into the bathroom
finally Mr pompous isn't being cold to me
seems he's finally seeing me the way he's suppose to
this honeymooning is more like a blessing now
I walked into the large sitting room and flung myself into a of sofa, watching a drama show
the maids kept on moving and moving nonstop like robots
they look neat in their uniforms and they carry out their jobs effectively
the maids who were assigned to the kitchen, pile up the dinette with different delicacies
I took my eyes off the dinette, placing it on the stairs
and there he was
my crush
my Prince charming,looking dashing in the blue short and red sleeve top he had on
his hair was gel backwards and he wore a gold coloured flipflop he held so many phones and I spotted mine among the phones he held
"here! left it in the bedroom" he broke into my thought and u stopped drooling as he handed me the phone
"oh! yeah! yeah! thanks"I replied looking away shy
"don't drool too much next time" he said smirking
" I wasn't drooling " I lied and he looked away,walking towards the dinette and I did same trailing behind him
his back view was worth watching
he looks so cute
I still couldn't get the thought off my head that this cute guy is actually my husband
I took my eyes to his waist and I smiled so hard that my cheeks hurt
omg!
he's sagging!!
is sagging looks quite different from other guys I had seen on TV, who would sag their trousers to their kneels
his was different, he sagged it slightly
giving him a hot look
no wonder he's a flirt
he's actually ladies magnet
come to think of it, I haven't seen him with ladies since we've been together
if only this guy knows how much I love him
he's been cool with me for sometime now, but I can't call that love
can I?
thankfully enough, he didn't make a move to have. s*x with me
am not yet ready for that shit!
am scared of it
we got to the dinette and the maids dished out our meals and we began eating in silence
" when are you gonna prepare a meal for me?" Mr pompous asked with his eyes on me
" am a wife,not a maid"I blurted and he kept a straight face
his eyes bore holes on my skin
I was already becoming uncomfortable with his stares
" and what's the duty of a wife?" he asked and I picked on my meal
I really don't like this conversation
" to take proper running of the house and the last time I checked, princesses don't Cook" I said and he scoffed
" how about preparing the food and warming the bed, those are the duties of who?"he asked and I shrink
omg!
he's indirectly telling me about…..
wait a minute!, that we haven't had..shit!
why will he say that?
I know it's kind of his right but am scared, am not ready for the pains and all that
I kept my head bowed, staring at the table, I could feel his eyes on me
" hey!" he called and I looked up at him
" forget about that" he said and I nodded still picking on my food
"open up" he cooed and u froze on seeing he held up a spoon filled with steak and sauce on it
omg!
am dreaming!
am dreaming!!
is he trying to feed me?
" hey!" he cooed and I opened my mouth slightly while he shove the spoon in
" thanks" I muttered
"for what?" he asked placing another spoon of oyster sauce in my mouth
" nothing" I replied and he smiled
" am full" I said and he smiled
"same here dear"
omg!
did he just call me that?
he wiped his mouth with a serviette while I did same and he walked to our room
I felt so bored and decide to go join him in the room
I really need to rest
we will be leaving tomorrow so I need to rest for the flight back home
Kyle
I sat on a couch in the room,going through some business messages and mails on my phone
the door opened and I turned to see her at the door
my wife
i just don't know but I think have fallen for her
I found myself feeling comfortable around her and her beauty alone makes me lose it
can't believe am married to her all this while but never acted like we are married
I just can't deny the fact that have fallen for her
" hey!' she called and I pop my head at her
"seems your busy" she said and I smiled
"yeah!"
"can I help you out?" she asked and I smiled
she's so sweet
"sure!"
I handed her one of my phones, instructing her on what exactly her reply should be
and she did as I have told her
I took in a deep breath and stare at her as she sat close to me on the sofa
"Karen!"I called and she muttered a 'yes
with her eyes fixed on my phone as she kept replying my messages
"am sorry"i said and she pop her head at me in surprise
yeah! am surprised at myself too
"I love you Karen!
I really do
i just don't know how it started but I just can't stop it
have fallen deeply for you Karen, at first I thought I was just after your body but now I know wm after something deeper
am sorry Karen for snubbing you, giving room to worry
am sorry Karen,am gonna make it up to you, I promise" I said and she looked shock and surprised
"hmmm….kyle…I.. really…don't… ho…ld…any…" she was still saying when I shut her up with a kiss
she shivered,like she's scared but later open up sliding her tongue into my mouth
I felt sparkles, something have never felt before
I would never had forgive myself if I had lost her to another guy
I carried her to the bed without breaking the kiss, and laid her on it, before laying on her without breaking the kiss…