Married To A Prince. Episode 35
5 min read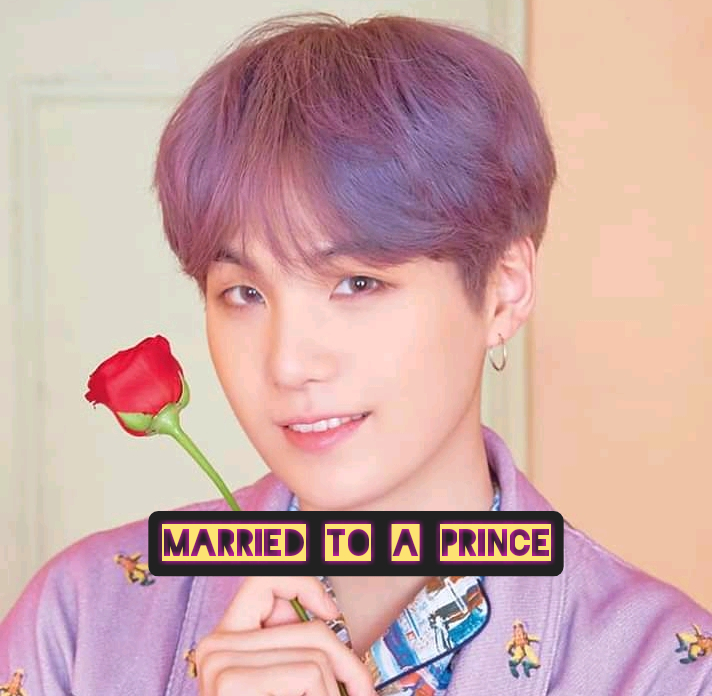 Sky
mum sat down immediately the monk came in
I felt so uncomfortable, this particular monk looks different . he's black and looks scary,same time powerful
blacks are always powerful,
I tried kicking against it when dad had intend inviting a monk from Africa but mum rebuff me,cause she can't wait to see her beloved son get into her hands again
let's see how it goes then,
the monk sat on a spread cloth and looked down on it
he kept his eyes shut for a while and finally opened it.
his lips kept moving like he was talking but words didn't come out of it, not even a sound
I strained my ears to listen but couldn't
he looked around the royal room his eyes fell on dad who was watching him with rapt attention then it moved to mum who was sobbing silently he took his eyes to mine and I took my eyes away from his.
what impudence!!
he's lucky he's a monk,I would have slit his throat for staring straight into my eyes
he took his eyes from mine and place it on Kyle's bride Karen, who seems to be snivelling with a tired expression on her face
geez!
what's this feeling?
don't tell me she and kyle had been getting along?
she look sick and worried
fine!
have seen then together at the pool, back then in the ita festival but that doesn't mean they are getting along right?
the monk kept his eyes fixed on Karen,who wasn't sparing him a glance.
he took his eyes back to the clothe he sat on and took his eyes back to the king
"there is a remedy"he cooed and all eyes shone
"omg!
are you serious?
like for real?"mum asked anxiously and dad eyes beam with happiness and Karen looked up at the monk expectantly
what the hell !!
how did it happened?
the silver arrow has no remedy and it's suppose to make him dead how come he fell into a deep sleep? and now there's a remedy for it?
what the hell !!
how can Kyle be so powerful than I?
how?
shit!
f**k this goddamn monk.
I should have tried all I could to stop him from getting here…..I should have"I murmured in anger
I was already going gob smack
"tell us noble one, tell us what we need to do to bring my son back"mum rasp even before dad could speak up
"the remedy lies with her"the monk said gesturing at Karen and my breath seized
"what!
me? how?"Karen spoke up for the first time, fear surprise and confusion were evident in her voice.
"she's his bride isn't she?"he asked and mum nodded
"she must lie with his corpse,only then and there will he open his eyes"he said and a thick silence engulf the room
Karen
I shrink when I heard those words from the monk
all eyes turned to me and I fidgeted
I will do anything for Kyle
I will try
"be more clearer noble one,we bare lost"the king said and the monk looked up again
geez!
he's black
I didn't even noticed
"the remedy states that his bride must make out with his corpse,he will open his eyes when her body comes in contact with his" the monk said and I gasp
omg!
have s*x with his corpse?
is that the only remedy?
the Queens eyes bore into mine, fear and pleading was evident in it
I took my eyes away and stare at my fingers
"everything will be fine and back to normal if she's still a virgin, but if she's not,one of them will have to die during the intimacy"the monk said and my lungs turned dry
omg!
omg!
tell me it's a dream!
like it's not real…
oh! no!
mother!!! where are you,
father…..Nita…kyle!!!!
oh! God am dying
my legs seems heavy
oh! God can I do this?
can I do this for Kyle?
can I do it for love?
nooooo am too young to die
if only Kyle was patient enough,
if only I had shove him off that night,perhaps I would still be a virgin by now!!!
what of the king forces me?
oh! God am going crazy
what am I gonna do?
perhaps I should elope?
yes! elope faraway with Kyle in my heart
"kyle am sorry I just can't do it" I found myself crying
sky stood up and left immediately
the quern turned towards me
"kyle has done it already
hasn't he?"she whispered into my ears and I nodded with tears all over my face
the queen kept shut and began weeping
"isn't there another remedy?"the king asked the monk
"no my Lord"he replied and began
packing up his bags
omg!
I stood up and began walking out of the royal room,heading upstairs to my room
I need to pack my bags,I need to sneak out
*
*
*
I hop into a cab immediately I couldn't even use a ride in the palace,I couldn't even pack all my stuffs
i was scared the king might stop me if he finds me and the Queen will turn sober if she finds out
I need to sneak out and luckily I did.
I just don't know where to go
perhaps south Korea will be better,mum might be there
I need to run far from here,I need to see her
"what!
my royal lady!" the cabby called in surprise on seeing me
"just drive faster please"I pleaded and he increased his speed
i fondled my fingers
tears were already flying off my eyes
"am sorry kyle
am so sorry"I murmured
the car tyres screech to a stop and I looked up in fear to see the driver has almost hit a young lady
shit!
why does this have to happen now"
"am sorry ma
are you okay?"the cabby asked and the lady looked up to reply him and I flinch on seeing her face
"Nita!!!!" I yelled and her face shone on seeing me
"Karen!!!"she called
omg!
she's the one
omg! she's here in Egypt all this while??