The Golden Boys. Episode 25
5 min read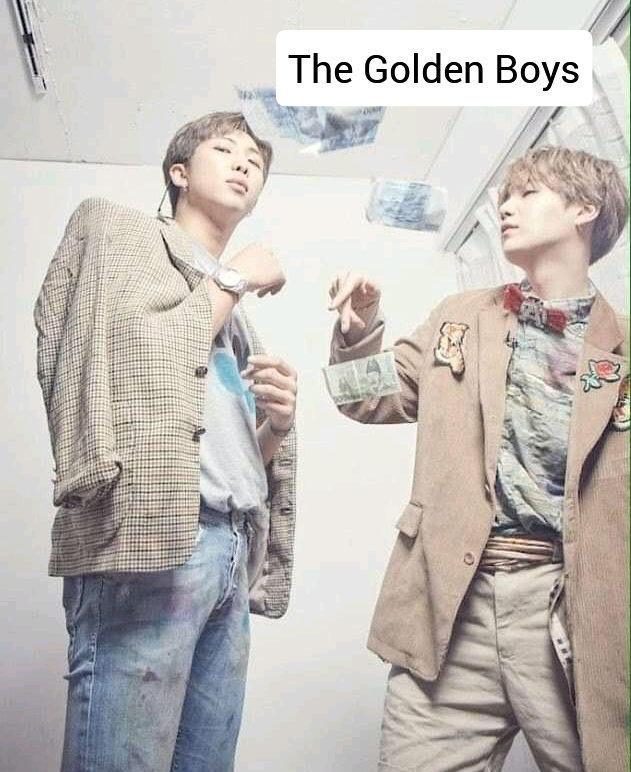 Episode 25
Brain
I tied the end of my night robe to my back, i intertwined it together before bringing it to the front where I tied it
I picked up one of my phones before laying on the bed
I got a hold of the bed lamp and dimmed it into a sleeping like light,before laying my head on one of the soft pillows
I picked up my phone and placed a video call to my baby
#hey!# she called and I watched as she placed her hands on her chin
#you look beautiful # I said placing my hands on my head for support as I watched her blushed through the phone
#you keep saying that every day, so it isn't new# she said giving me an eye roll
geez! she looks super pretty as she lay on her bed
seems she isn't ready to sleep cause she's still on a killer bum short and a red velvet shirt
#how about saying you look hot?# I said and she giggled
#you know what?
it's pretty clear you have nothing reasonable to say, so can you gently hang up while I go wear my nighties?
it's almost past bedtime!# she said and I feign a frown
#bye then, since I have nothing to say# I said and acted like I wanna hang up on her
#c-Mon brain!
am sorry but you got it all wrong # she said and I gave her an eye roll
#just wanna make you tell me the reason you called,rather than flattering me#she said and I smiled
#should I have a reason before calling my girlfriend? # I asked
#okay am sorry
it's pretty a waste arguing with you#she said and I tittered
#back to why I called
my friends wanna see you# I said and she face palmed her self
#how about the threat?# she asked and I smirked
#to hell with it# I said and she sigh
#alright then, when am I coming? #she asked smiling widely
#not to worry I will come pick you up myself#i said and she nodded
#one more thing #i said and she stared at me through her phone
#don't get shy around them
we are golden boys doesn't means we aren't humans and I saw how shy you looked the first when you had visited# I said and she tittered
#fine!
I have heard you# she said
#good night# she added
#i love you# I replied instead and she blushed
#i love you too #she mouthed and I hung up covering myself with the duvet and slept off
*
*
*
*
Samantha
I never would believe the golden boys are this playful,if I hadn't witnessed it
it was fun all through,since I and brain came in
the golden boys aren't proud and intimidating and I found myself being free with them
we did a lot of fun filling things together and Janet won't certainly believe if I tell her golden boy David had actually asked of her
probably he remembered her on the concert day,the same day he gave herbs gift and am pretty sure she gave him the turban she bought for him from the mall the other day cause he was putting it on
"I give up"golden bit David said dropping the video game on the table
"I knew you will chicken out" mason mocked dropping his on the table too
"I aren't in the mood"golden boy David said and the boys chuckled
"shut up you little liar
everyone knows you sulk in it"Travis fired and the boys kept laughing their ass out while I looked on amused at how they throw words at each other without getting angry
"at least am far more better than you who sulk at everything" golden boy David said
"but he's still the Best in swimming"brain chipped in,holding onto me like I was gonna disappear any moment
"and who asked for your opinion Mr?
after all am still the best in basket ball" he fired back
"and who told you your better than your teacher?
I taught you that game remember?" Tristan said and we all chuckled
"am gonna starve to death if you guys keep arguing and finding faults
am off to the dinette guys am famished"Mason chipped in
he seems to love food
"same here dude" Eric chipped in
"please do me the favour of walking with me to the dinette beauty"Eric added and I smiled stretching my hands to take his out stretch one, when brain held it
"I will kick you in the balls if you say that next time"he said jocosely and the boys laughed
such a jealous freak
we all stood up walking towards the dinette
we sat down and began eating in silence
"hey!" brain called and I pop up my head at him
"open up" he said and I shyly opened my mouth and he fed me
geez!
the golden boys were staring at us and I felt damn shy
"hmm Eric"Mason called
"huh"Eric replied in between mouth full
"can you please get me my phone lemme call my girlfriend to come over?"he cracked and laugh
"you are sick"Eric shot at him
"pass me the sauce"brain said and I got hold of the sauce,it slipped off my hands and spill on him
"omg!
am sorry"I said and he smiled
"that's the power of love"Travis said and brain chuckled
"its okay I will just go change" he said and left the dinette taking the stairs.
I felt so guilty
we kept on waiting and waiting but brain seems to have gone to space
"can you please go get him, he's taking time"David said with a smile and the boys smiled nodding in agreement
"why me?" I asked feeling suspicious
"cause you spilled the sauce on him"Tristan said and they all started conversing totally ignoring me
"his room is the second in the third floor"Travis added and I took the stairs upstair and I caught sight of them smiling at themselves
okay,what's going on?
I got to the third floor and saw his room,on it was written golden boy B.
I opened the door slightly and shrink on seeing him with a towel
"Samantha!!" he called looking surprised to see me in his room
"you were taking a longtime to get downstairs, so David and the boys asked me to come check up on you"I said fondly with my fingers,trying to take my eyes off his hot body
"and you think they didn't say it on purpose?"he asked cupping my cheeks in his palms
"well I don't think so"I said and he smiled before plunging his lips into mine
I lost hold of myself and placed my hands on his neck
my senses came back when he placed me on the bed and lay on me
"Brain….. am still a virgin"I shuttered feeling scared
"I promise am gonna be gentle"he whispered into my ears and I shivered as he shove his hands into my gown
he unhooked the zipper and slowly pull the gown off me