The Golden Boys. Episode 32
5 min read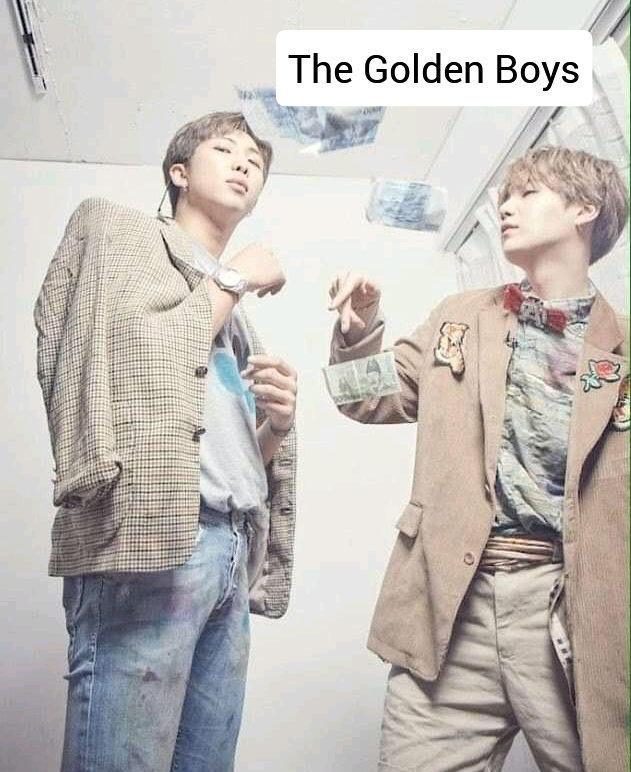 The
Golden
Boy's
An American Romance series
Written by me : Authoress succy
ALL RIGHT RESERVED
Season 2
Episode 32
*
*
*
Three months later
*
*
*
*
Samantha
#good morning princess# Richards voice came out of the phone and I smiled
#morning Rich
how was your night?# I said and he chuckled into the phone
#it wasn't cool cause you refuse to spend the night with me he said and I giggled
#am sorry
I had to run home cause grandma had a fever# I said and could feel his smiles
#okay then!
see you at the restaurant and please don't keep your boyfriend waiting # he said and I chuckled
#i won't # I said and he scoffed into the phone
#that was what you said the other time and you kept me waiting for over 20 minutes# he said and I snickered
"come on Richard, I apologized about that!!
besides I was head up in a traffic jam on the high way # I said and he laughed
#whatever!
bye he said
#bye# I relied
#i love you# he said and I rolled my eyes at him like he could see me
#same here # I said and hung up before he could say anything
I smiled into the phone and lay on my bed smiling at the celling
it's been three months since I broke up with brain!
I won't deny the fact that I missed him
I missed him so much but the love I had for him died the very say Richard asked me out to be his girlfriend
I accepted his proposal cause I really need to get over the feelings I had for brain and am really not ready to make the same mistake I had with brain, so I told him plainly , that our relationship is going to be sex free cause I aren't really ready to feel heart broken again
luckily for me he accepted my offer whole heartily and we've been dating for two months now
molly isn't aware I and brain aren't dating
she's been busy in school and each time she asked of him I kept dodging the question smartly
though grandma is aware I and Richard ate dating but she doesn't seems to like Richard that much
Brain is now a world super star
the entire ladies number one crush
the Golden Boy's had grew with so much fame, popularity and wealth
but I haven't come across them again or attend any of their concert
of what use is it though!
Janet had travelled out of the country immediately with got done with high school and presently we are awaiting our result
can't wait to get admitted into college have heard so much about it
Richard had sighed me up in his record label as a dancer
and presently am in a competition with numerous dancers from all parts of the world
all thanks to Richard, he made my dream of becoming a dancer come true and right now, am no longer the Samantha every one knows
am now a dancer
not just a dancer but one with fame, money and power
all thanks to my God sent boyfriend Richard
all I ask for is for him not to end up like brain who left me in a frustrating and devastating manner
I sank my feet into a blue flip flop before going out of my room to go meet grandma
"good morning grandma" I greeted on getting to her room and she smiled
"do you think this Richard of yours can be trusted ?
cause I still prefer brain to him" grandma said and I rolled my eyes at her
that's her normal ritual, to keep asking me unnecessary questions about brain
"he doesn't want me grandma!
it's been over three months since we split but he had never called to check up on me
he doesn't care grandma and I can't force myself on him" I said already getting pissed off
"I don't trust this Richard if yours!
why don't you go check up on brain first before you decide" grandma said and I gasp getting really angry
"is this really coming from you, grandma?
he f**king told me to my face that it's over and now your asking me to go back to him and plead
he f**king don't want grandma, don't you get it!!"I said restraining myself from yelling
"Samantha I just want you to give it a trail
it's not bad after all" she said and I frowned
"you know what grandma, i actually think you should go date him yourself" I rasp
"Samantha!!" grandma called grinning
"yes grandma!
I won't mind fixing you both for dinner" I said flouncing out of her room in anger
*
*
*
"I think am full"I said to Richard who kept ordering foods and drinks
"I haven't even started" he said and I chuckled
"then your gonna have to carry me to your car" I said and he smiled wiping his mouth with a serviette
"I think we need to start going " I said with a pout
"I beg your pardon!
we just got in here" he said and I gave him an eye roll
"I have a dance practice to do with the ABC girls
we were teamed together for the second round of the competition
don't Tell me you forgot!" I said hitting my fork on his plate playfully and he chuckled
"oh! yeah!
it skipped me" he replied
"so can we go now?" I asked
"not yet" he said and poured the popcorn he had on the table into a bowl before pouring the ice cream on it
"omg!" I screamed and dug hands into the bowl while he did same and we stuff our mouth and faces with it
luckily for us we were alone in the VVIP section of the hotel we had checked into
I got a hold of the bowl and ran to the far end of the restaurant, still eating from the bowl
Richard chased after me and we both tripped and fell to the floor with the bowl of popcorn spilling on us
we laughed happily like delighted children under the rain
Richard is damn playful but not as romantic as brain and he kinda likes me
we cleaned ourselves up using the restaurant wash room
Richard kept whispering into my ears and I giggled as we moved towards the parking lot
just then, my eyes caught sight of that same chocolate brown eyes
brain!
he stared at me in shock as he alighted from his car alongside the golden boys
I placed Richard's hand on my waist and he kept staring in shock at Richard and I as we walked past them
mother**ker!