The Golden Boys. Episode 50 (The End.)
6 min read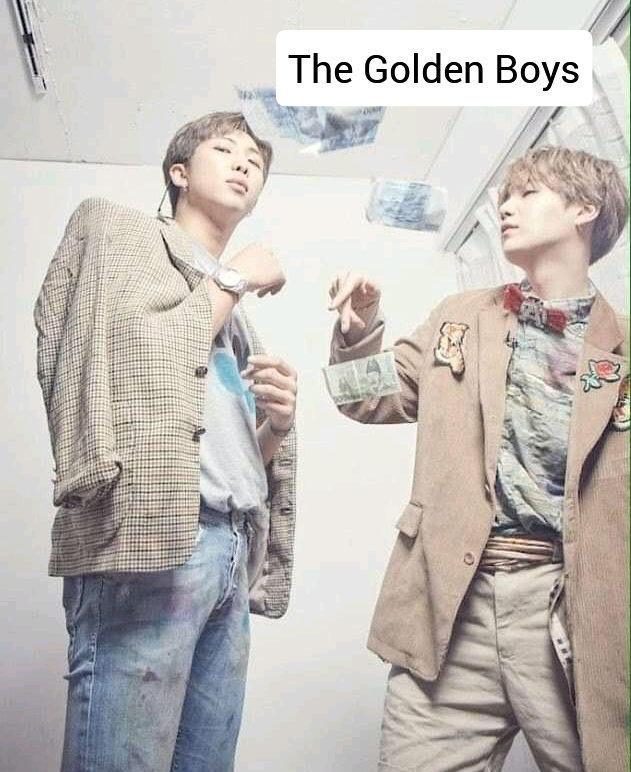 The
Golden
Boys
An American Romance Series
Written by me: Authoress succy
ALL RIGHT RESERVED
Season 2
Episode 50
*
*
*
*
* Grand Final
*
*
Brain( five months later)
I kept on smiling as guest kept walking in and out of my mansion
not just guest though, but close families and friends cause this party is kinda precious to me
so it's for families and friends alone
The artists, designers and caterers are already putting finishing touches to the garden besides the main building.
it reminded me so much of my wedding with Samantha four months back
she's the best!
she's the perfect one for me
I stood in my balcony outside, already dressed in a red Tuxedo, when the guards flung the gate open and a red flashing car drove in.
I need no soothsayer to tell me it's David, cause that's the car he got for his girlfriend Janet.
I hurried down the stairs and the car doors flung open,with Janet looking dashing
David came out and I discovered he was wearing a red suit too
"f**k you Dave" I yelled and he smiled
"is that how to tell your twinny welcome?"he said and I frowned
"twinny indeed!
not after I had to bribe you to be my best man" I said and he chuckled
"that's past now man!
I only wanted to tease you!
don't forget am the success behind your relationship which had now metamorphosed into a baby and a marriage" he said and I gave him a slight punch on his tummy
"why don't you pick up a mic and saying loud" I teased and drew Janet into a hug
"hey! take it easy man! she's pregnant" David teased and Janet blushed
"can you get someone pregnant!"I shot at him and he feign a frown
"is that suppose to be an insult or a compliment?" he asked
"none!" I replied sharply and he smiled
"mum and dad are here already
though the party hasn't started" I said and he nodded
"how about the boys?" he asked and just then the gate flung open and another car drove into the compound
followed by three other cars
the first car doors flung open and blaring music boomed out of it.
we need no one to tell us it's the boys
"married man!" Travis screamed bumping fist with me
he looked hot and sagged his trousers to his kneels
"this occasion is not for flirts" David teased and Tristan gave him a mocking laughter
"we are now on the same level dude!
I engaged my girlfriend yesterday" he said turning his cap to the back
"Hi"a slim girl waved at us and we replied
"what's your name?" I asked pecking her hand and Tristan gave me a hard glare
"am bethel"she replied and I nodded
"nice name"
"where's your your wife?" Eric called
he sagged his trousers to his kneels too while Mason had a new tattoo on his arm
"she's in our room, she isn't aware i planned this for her" I said and he giggled
"you won't stop playing the bad man huh?"Mason teased and I chuckled
the second car was filled with guards and securities while the last car flung open with molly rushing out alongside her grandma
"Brain!" she yelled and jumped on me
"geez!
your too fat" I teased and she frowned
"welcome grandma" I said holding molly on my hands and we all walked into the already prepared garden for the party
*
*
Samantha
"f**k! "
I yelled tiredly as the door flung open revealing my cute husband
he looks hot in the red suit he had on
"you wasted the whole time"i yelled and he chuckled
"there's no point yelling baby!
everything is set, grandma us here
molly is here
Janet and everybody are present now" he said and I jumped off the bed excitedly
"let's go then!" I said and he stood staring at me
"what?" I asked in surprise
"you look crazily beautiful!
too bad, I won't spare you this night" he said and I blushed
"let's go" I cooed and he placed a blindfold over my eyes
"uuh!"I grumbled
"is there any need for this?" I asked and could feel his smile
"yes baby"he replied and I felt his lips on mine and he kissed me slowly
his hands strolled down to my ass and I slapped it off, then to my boobs and I did same
he pulled off from the kiss and I could feel his smiles
"marrying you was never a mistake, I Swear!" he said and I blushed
"thank you for being the one brain!
and thank you for choosing me!"I said and he chuckled
"that isn't the problem madam!
the problem is getting you off this tight clothes and let's do a quickie before going out" he said and I frowned
"it's gonna ruin my dress and makeup" I yelled and made to punch him but he held my tiny punch and led me out of the room
he kept on directing my steps till we got to a point and he made me stop and I began hearing voices
"if I was told from the first time I saw you, that your gonna be my wife, I won't have believed
in the presence of people that matters to me, I wanna ask you Janet woodlum, ' are you willing to spend forever with me'?"I heard David's voice and I almost pull off the blindfold in excitement
"Forever is a long time David Scott, but it's how long I wanna be with you
roses are red and violet are blue
I don't need to ask you how much you love me cause I already know your love for me has no limit
yes David!, I am ready to spend forever with you" I heard Janet's voice and I screamed louder than anybody
"keep shut sweetheart, for the sake of my baby please" Brain said and I would have roll my eyes at him if not for the blindfold he had over my eyes
I could heard the sound of kisses and I need no one to tell me its the newest couples
"I just don't know how to say this and I don't know how you will take this little surprise of mine
but I want you to know it's from my heart
I will do anything to protect you
to love you and to fight for you
From the bottom of my heart, I present to you and my unborn baby Avril, A happy……." I heard brains voice and before I could think, I heard a loud scream of
"HAPPY BABY SHOWER!!!!!!!!" Brain pulled the fold off my eyes and my eyes glistered at what I saw
oh! God you Gave me an Angel for an husband!
"Janet!!!!!" I screamed and ran into her arms
music kept blaring from all corners and the maids move about with different dishes
everybody had a tag which says
'HAPPY BABY SHOWER, MR AND MRS BRAIN SCOTT AND WE WELCOME YOU, LITTLE BABY AVRIL'
Omg!
this surprise is too much
"babe! my dreams came through am now in the hands of my prince charming" Janet yelled cause of the loud music and I smiled
"get ready bro! your baby shower is next" I heard brain said to David who took Janet's hand and they scurry to the dance floor
"grandma!
molly!" I cooed and embrace them in a hug before embracing brains parent and the golden boys one after the other then i rushed off to brain
"oh! my Queen is back!" brain teased wrapping his hands on my waist while I laid my head on his chest
"brain! I thank the heavens I met you
I bless the day I knocked you down with my bicycle
I bless the day I gave you my innocence
I bless the day I conceive your baby
I bless the day I married you and I bless the day we would grow old together with baby Avril and more kids around us" I said on his chest and he smiled
"A thousand words can't describe what you are to me
you are a rose in my thorns
the light in my tunnel
my Angel in disguise" he said and covered my lips in a deep kiss
he smooched my ass gently and I gasp
"not now!!!!" I yelled and he chuckled
"can't wait!" he said and resumed kissing
love is sweet with the right person
THE GRAND END