Crazy Fake Wife. Episode 6
4 min read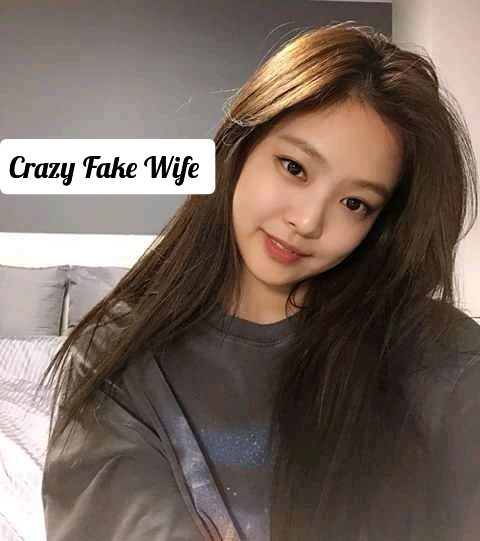 ????CRAZY FAKE WIFE
{Forcefully Betrothed}
Episode 06. The Beginning Of Everything.
.
~TAMARA~
Staring at myself in the mirror and been satisfied, I grab my phone from the bed and walk out of the room, walking down the stairs that leads to the living room to see mom and dad talking.
Mom's eyes shoots to be immediately I descend down the stairs and she stares at me, her eyes scanning around my body before dad also turns to me and I breathe in a sigh before walking over to then.
"Where are you going? "
Mom asks before I could even say anything and I almost roll my eyes at her but I control myself. I'm an adult now, you don't always have to monitor my movement.
"I'm going out to see my friend. "
I mutter and dad narrows his eyes at me. I know that look, he's asking if that's really where I'm going or if I am trying to run off when the deal is just one day away.
Don't worry dad, in more than ready for that.
"I think I owe it to them to say goodbye properly. I wouldn't be able to see them that much anymore when I get married. "
Dad doesn't know the real reason behind this deal. He doesn't know that I'm only going to stay with that jerk for just a year.
"Alright. You're right about that, you should say goodbye properly to them because you won't have time for hangouts later when you get married. Just don't stay out long. "
He smiles as me while mom also smiles which I gladly returned.
"I won't. "
I whisper before turning back and walking out of the house.
I breathe out before walking down the street that leads to the roadside.
~~~
"I feel like it's been so long since I have seen you seriously, where the hell have you been living? "
Violet says as the waiter brings our orders and I chuckle.
Violet is my one and only friend. She isn't the only friend I have but she's the closest to me amongst all which means she is my best friend.
We have been friends ever since our childhood and I love her very much. I trust her with my life.
"Yea, after what happened to dad and everything. I just couldn't hang out anymore and I have something to tell you, that's why I have call you out. "
I take a sip from my drink and she sits up well, raising her brows at me.
"Okay, well as you know dad went bankrupt and the company was taken away from him and everything hasn't been the same ever since then. So in order to return everything back to how it was before, I would have to get married to someone. Bryan Hall. "
I stare at her to watch the surprise from her but that's only a thought because she doesn't even look the least surprised. It almost look like… She had already know.
I shake my head, where would she have possibly known from? It's probably my imagination so instead of questioning her, I continue.
"He made a deal with dad about getting married to me but here's something dad doesn't know. It should be kept a secret from them. The jerk only wants me to stay and act as his wife for a year then after that, I'm free to leave. "
I smile and she raises her brows at me once again.
"A year? I thought it was only for six months or was it four?"
She mutters, her eyes widening as she realized what she had said while I put the pieces together.
The only one I have told this is Ethan which means be told her. That's why she doesn't even look surprised when I had mentioned it.
"Ethan told you? "
I raise my brows at her and she sighs before nodding slowly.
"Actually, he told me last three days. We met at a restaurant coincidentally and I complained about not been able to see you and some other stuffs. He told me after I said I was missing you and that's how I got to know. "
She mutters while I just stare at her, wondering what the hell she's even talking about.
Three days ago, Ethan told me he had to go somewhere and he wouldn't be in the city but would be back very soon so how the hell did they meet up at a restaurant.
"But Ethan wasn't here three days ago, he was out of the city. "
I lower my voice trying to understand what it is that's going on.
"Yea. I know, he told me he would be out of the city also that day. It was in the morning. He came for coffee and so did I. "
She smiles and I nod before grabbing my juice.
I don't know why I feel so strange like this. I don't know why but something just doesn't add up with that story.
__________