My Bethroded. Episode 9
6 min read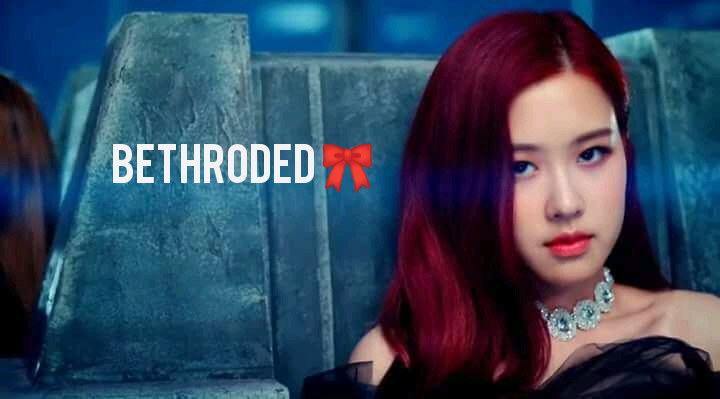 ???? My Betrothed ????
(She's feisty????, he's rude ????)
Episode 9
By Simrah Saeed
???? Alexa ????
It was so easy locating the entrance and luckily for me, it wasn't that dark so I was able to get a cab back home.
Zach is a mess! I am not bothered about him having sex, he can sleep with any woman he wants but at least, let him have some regards for me.
Can't he just respect the fact that I came with him for a dinner? Well, I wouldn't expect less.
He degraded me. What if I had not seeing him? He could have just left me there enjoying him self in the restroom?
What a shame, I am sure he wouldn't feel remorseful over what he did. I am not saying he should be anyways..
I entered into the house tiredly, I have vowed never to enter a club again. That place disgust me so much.
" How was the date hunny?" Mum asked smilling widely at me. Thank goodness she's the only one at sight.
" It went well mum, evening " I lied
" Zach treated you well right?"
" Perfectly " lies!
" I will see you later mum, I need to freshen up" I said and dashed upstairs before she could say her next word .
I fell on the bed tiredly and I think I dozed off without waking up.. All thanks to Zach.
…….
???? Zach ????
Fuck! What the hell was she doing here huh? I tried hard not to feel remorseful but I am feeling guilty..
It felt like I just cheated. Wait! Why do I care?
Even if I fuck the whole ladies, it shouldn't bother me. I own them and I own my life….
" Is there a problem daddy?" The lady I was fucking asked I don't know her name and I don't give a damn.
" Not at all, let's get back to business " I said and began penetrating into her in a high space which left her screaming.
" Yes daddy, ahhh, deeper " she moaned. This is a real slut. She's used to been fucked anyhow unlike my secretary.
She isn't a virgin Mary but she's still learning
" Scream my name "
" Yes daddy "
" Beg , scream, shout "
" Yes daddy, extra, add more fuel. Please daddy " bunch of idiot!
I need to forget the fuck about fucking Alexa, she can't dictate my life for me.
Having sex with my toys is what I enjoy doing and if we get married, she will eventually becomes one.
Yes! That's the only dream I have with her. To tear her cloth apart and go deep inside her .
A dream that will definitely come through.
Next morning….
???? Alexa ????
" Evening ma'am " one of the workers greeted
" Yeah Ellen "
" Ma'am, this document requires your signature before it can be submitted to the boss tomorrow" she said dropping the file on my table
" Oh okay " I took my ballpoint and imprinted my signature on it.
" Thank you ma'am "
" You are welcome "
" How about the advertisement file I gave you this morning, have you worked on it?" I asked
" Yes ma'am "
" Bring it to my office immediately " I ordered
" Right away ma'am " I sighed checking my wrist watch. It's almost time.
Brandon sent me the address I have to meet him in the next hour yesterday.
I already promised him so no turning back .
I took my hand bag and left for Jeff's office. I don't want him nagging at me if I go without informing him.
" I know it will be you Alexa " he groaned. He's always told me to knock whenever I want to come in but I bluntly refused.
He's my brother not my boss .
" That's why you so much cherish me "
" What's it this time around because I know it's not about work " he said and I chuckled
" You guessed it right " .
" I am leaving Jeff " he narrowed his eyes at me
" But it's not closing hour "
" What's the difference? It's just two hours left right?" I argued
" Where are you going to by the way?" I rolled my eyes at his question. He's always interested in my movements
" Just for some cruising, take care big brother " I replied and dashed out.
I don't want to hear any sermon.
…..
" I thought you weren't going to show up " he said as I took a sit beside him. Seriously, he just love smilling. A complete opposite of Zach.
" I already promised and I love keeping to it " I replied
" I'm glad you, thank you for honouring me "
" It's nothing "
" You look beautiful in your outfit" my face reddened as I shook my head smiling. He's just cool to be with
" What should we serve you sir and ma'am " the waiter asked giving us the menu.
The dishes were written in French and I don't understand it.
" Order for me Brandon " I said and he nodded
" Blanquette will do, for both of us " he said to the waiter who nodded
" It will be ready in 20minutes sir" he replied and left …
" What's blanquette?" I asked a little embarrassed while he smiled. I don't want to be given a food I won't be able to eat.
" It's stew with a creamy sauce" my mouth formed an o .
I might like it though, I have never tasted french food.
" We can discuss a lot before the meal arrive right?" He said and I nodded.
" Yeah "
" Let's get to know each other then"
" Okay, I am Alexa as you already know. First daughter of my family. I graduated from Hilton Head island University here in Seoul last two years and currently working with my dad's company " I said.
All this while, he kept staring into my soul. The way he's staring at me makes me so uncomfortable as I kept shifting on my chair.
" Well. That's good "
" So and you "
" Brandon, only son or should I say child of my parents? My mum died when I was 15 and I have been surviving with my Dad ever since. I rounded up my education five years ago and I took over my dad's company"
" Wow! I am sorry about your loss "
" It's fine, you know. It was her time but I do miss her, she was my Queen, my mentor and role model "
He said and chuckled painfully.
" Sorry I have to remind you of that, it's really a sensitive topic "
" I know but I don't mind discussing it with you "
" Okay "
" I am glad I met you, our meeting was really ordained by God. He gave me a stunning lady like you as my friend isn't that amazing?" He said and I burst out laughing.
This is really funny…
???? Zach ????
Nonsense! Rubbish!
I clenched and unclenched my hand and jaw staring at the idiot with Alexa.
What the hell is he telling her that will make her laugh this way? She looks so happy and relaxed of which she's never been whenever she's around me.
Who the fuck is that guy? Don't he know Alexa is betrothed to me?
Anger boiled up in me. Bastard!
Flee brained leaking skull. That fool is messing with fire.
If I get to lay my hands on him, I will break him, crush him and cut off his head.
All I wish now is to go there, drag the fool and punch his jaw. Beat the hell out of him and damage his bones .
But why do I care? It can't be that i like her.
She's my fiancee and I have to look out for her . …
Anyways, whatever!
But that idiot there? He's doomed already.