Crazy Fake Wife. Episode 15
4 min read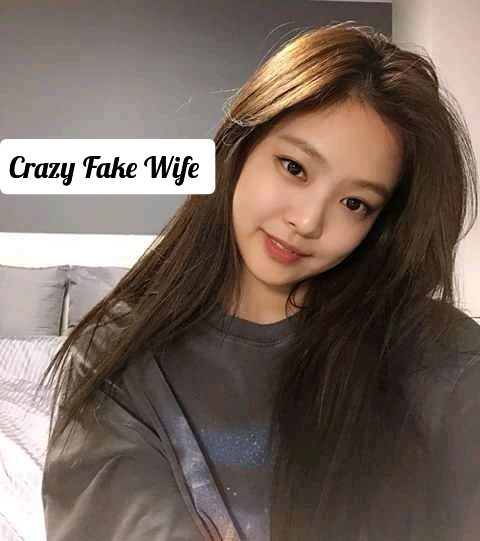 ????CRAZY FAKE WIFE
{Forcefully Betrothed}
EPISODE 15. {The Interview.}
.
.
~TAMARA~
.
.
After getting all ready for the interview and putting on a white short down that one of the maids had helped put out for me, I walk out of the room and walk back down to the living room which the maid had led me to.
In the broad daylight, I could see the house in a more clearer view and I know that it actually looks even more better than it did last night.
Bryan is sitting around the dining table as I descend down the stairs and I roll my eyes immediately his eyes meets mine and he chuckles inwardly before standing up and walking over to where I am. While the maid that leads me here walk back to the kitchen.
"I see that you actually look like some good lady dressed in that. "
He chuckles and I roll my eyes at him.
"As if I care about what you think of me. Now let's cut it the chase please, where is the interview taking place cause I'm just so tired of seeing your face and listening to your voice. "
I groan and he chuckles before nodding.
"Don't make it seem like I fancy seeing your face that much either. "
He groans and I shake my head before crossing my arms against my chest.
"Do you ever think of just shutting your mouth, I think it would actually suit you a lot better than you opening thar mouth of yours and spurting out nonsense, you just think that you should talk whenever you feel like, somethings you shouldn't be talking at all cause all you usually say are just nonsense. "
I groan, rolling my eyes and he chuckles before moving closer to me, taking a step at a time.
I watch keenly to watch what he's trying to do. If he tries to do that shit that he tried with me last night, I wouldn't mind sending a kick to his stupid fucking groin.
"I'm still thinking who should never have been taking between you and I. Let's not fight this morning, should we? I need to be in the good mood for this interview and you should be also because questions would be asked, questions that you need to think before you answer them which I don't think you actually do often. Thinking before saying anything… "
He chuckles and I snarl at him which got him even chuckling more than he was doing before.
"Cmon wife, don't let us fight, Uh? Let's go. "
He winks before walking ahead of me and I groan internally.
I swear to god that I'm just about to lose my fucking patience, about to. I'm almost. I'm almost exploding like a tick bomb and immediately I go off, it wouldn't do any of us any good cause it would be trouble and like he said, I just need to attend this interview so taking deep snow breaths, I gulp and put in a smile just like I had did when I went to the idiots office.
I walk immediately after him as he walks towards the car and I enter, sitting at the last edge of the car before the driver enters and drives us off.
………………..
~VIOLET~
"I'm so glad that she is finally gone, there wouldn't be any one to disturb us when we want to be alone like this. "
I smile at Ethan as I trace my finger down his chest and he chuckles before nodding at me.
We are sitting in the living room of my house and I'm already so more than ready for him as I sit on his lap and reads my fingers down his while he groans internally and pull me back my the shoulders, attaching his lips to mine and I graoan against his lips as I push my body even more closer to his, allowing my chest to touch his and his arms wrap tightly around my body, his hand slowly slipping down my waist and resting on my lower body as he sets my body on fire and I just couldn't wait to get the barrier off between us. I want to be naked in his arms and I just can't wait to feel all of him. It's been just so long since I have been.
"For today, we have the popular billionaire, Bryan Hall and his wife, Tamara king or should I say Mrs hall now who has just gotten married yesterday.… "
The voice from the TV says and I pull away from Ethan, turning to the TV and sitting against him to actually see that bitch with a big smile across her stupid ugly face as she nods her head and bends it as if she was shy.
Fucking bitch!
"So Mrs hall, would you please mind telling us where you had met Mr Bryan Hall before you two had decided to get married? "
The interviewer ask and she just shrugged.
"Where else would have I met him if not from the pits of hell? "
And I'm laughing already.
Damn! This girl is always so stupid!