Crazy Fake Wife. Episode 46
3 min read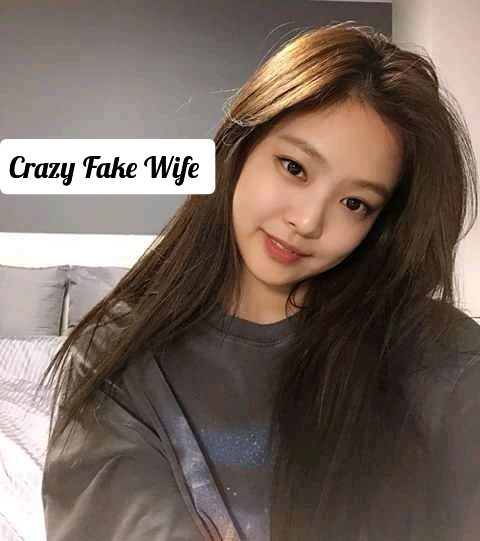 ????CRAZY FAKE WIFE
{Forcefully Betrothed}
EPISODE 46. {Convincing Him.}
.
.
~TAMARA~
.
.
I finally get out of the trance that I am in before staring around the room and letting out a breath.
Well if he isn't going to help me then I will have to do this the other way, I have to see Ethan no matter what.
Grabbing my phone, I scroll through the contacts and dial his number and it picks on second ring.
"Hey babe.."
His voice is cheery and he seems to be in a pretty good mood.
"Hey, I need to talk to you about something. I don't think I would be able to make it there, there's no way that I would be able to get out of here so do you think that instead of me coming over there, you could just come here instead?"
I fiddle with my fingernails and I didn't expect his answer to be so quick.
"No babe, we can't do that. I can't come there and talk to you, I'm sure that there are probably securities around and they would find me out and also, I need my own space, our own space when we talk. It has actually been pretty long since we talked together so please you will have to find a way to come please. "
I sigh before nodding even though he can't see me right now.
He's right. He's so right,I'm so stupid to have suggested him to come here. Of course he can't come here.
"That's right babe, I actually forgot about it and you're right. We will need our own personal space when we talk so no worries, I will find a way to come. "
I smile even though he can't see me and he hums on the phone.
"You have to make sure that you come, I just can't wait for you to be here. I've missed you so much."
I smile before humming back and I sigh before hanging up the call, staeing around the room and pacing you and down.
How the hell am I actually going to get out of here? There's no other way of getting out of here, I will have to convince Bryan to let me go, I will beg him over and over again if I have to.
I just have to see Ethan and confirm everything that has been going on between him and Violet.
That isn't going to happen if I'm stuck here and I can't even get out of the house.
I have to convince Bryan to let me go. No matter how many times he refuses me and rejects, I will beg over and over again until he agrees to let me go.
~ETHAN~
Stupid fucking bitch!
You have no idea how much that I have planned for you to be here and now you want to ruin my plan by not coming here and actually asking me to come there?
Fucking bitch. God I can't wait to get be inside her tight little pussy and then recording what I have done.
I have even more special plans for her, I am not ready to let go of her yet so after showing the group my proof of taking her virginity.
I will tell the bitch what I have been doing with her friend and her and then if she tries to play smart with me, I will blackmail her with the video of me fucking her and then she would have no choice but to keep shut while I get free pussy from her everytime.
Damn! The plan is such a good one and Ican't wait to carry it out already.
I can't wait for that fucking bitch to be here and then the game wound start.
Fucking hell! The anticipation of been in her tight little pink p*ssy is actually making me get so fucking hard.
I have to go release myself before she comes and I know just the right person to do that.
Violet, the second fucking bitch.
Damn. There's no better feeling than this right now.