Crazy Fake Wife. Episode 47
3 min read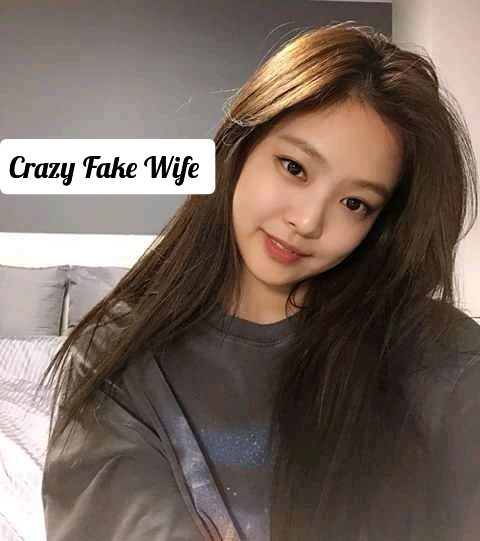 ????CRAZY FAKE WIFE
{Forcefully Betrothed}
EPISODE 47. {The Mistake Kiss.}
.
.
~TAMARA~
.
.
"I'm so glad that you're alright now. You have no idea how worried I had been when you suddenly fell sick."
Bryan's mom says and I shake my head , smiling at her before taking a seat next to Bryan.
"I'm alright now ma'am. It was just a slight headache."
I smile at her as the maids dishes our meals and I turn to look at Bryan who isn't even looking at my side even though I know that he knows that he knows I'm staring at him and he must know why I'm staring at him also.
"Don't worry Mara. You guys can take the other business to the bedroom later but for now,let's just focus on the food."
Dean chuckles and my cheeks heats up as I look away from him immediately and stare down at my food.
I am basically counting the seconds here and I feel like I'm going to explode anytime soon from now.
I have to go.
I have to go see Ethan and I don't know how the hell I'm going to convince Bryan if he's so hell-bent on me not going.
"We will be back."
Before I can say what's happening, I'm been pulled up by Bryan and he keeps dragging me towards somewhere that I have no idea where.
"Will you please stop stomping your feet like that,it's basically disturbing and stop looking at me also. It's giving me the creeps!"
He groans as he drags me to a room that I have no idea where it is but this doesn't look like the room that we were in.
"Please Bryan,I need to go see Ethan. Please you have to allow me go, we need to really see each other, you have to help me."
I sigh as I stare at him,hoping that I would be able to change his mind and he sighs before shaking his head as he looks away from me, turning back and holding his head between his palms.
"You won't get it. You can't get it, I don't want you to see him, alright? "
He says,still not turning to me and I shake my head as I walk closer to him and move to his front.
"I know that you don't want me to ruin this thing and I promise you that I won't because no one would know about this, if you're able to cover me then everything will be alright. Just give me this one chance to see him and I promise that I will never disturb you about wanting to see him again."
I plead and he groans before staring into space while joy leaps at my heart that he's at least thinking about it and he isn't refusing immediately like he had did when I first told him about it.
"Fine. You can go see him,under two conditions. "
He says and I raise my brows at him to continue.
"First, you have just one hour to spend with him and second,I'm coming with you cause I have no where to tell my family that you will be going while I'm just going to remain here."
He says and I think about it and although he's right but taking him to go see Ethan.
That doesn't sound so good.
"If you're not in for it the it's fine,let's just go eat and you're going no where."
He shrugs and about to leave but I'm quick to hold his hand.
"Wait, I've heard you. Yes,you can come with me."
I sigh and he smiles before nodding.
Just as I try moving forward,I didn't realize that he wasn't moving and then our lips are on each other.