His Bride. Episode 10
6 min read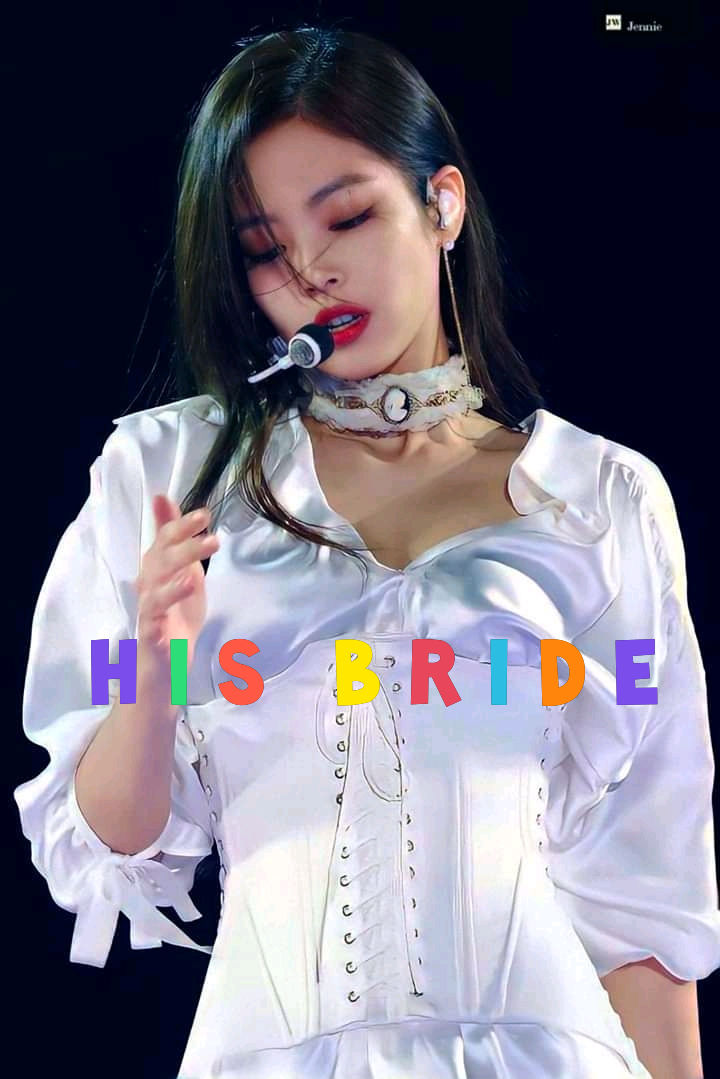 ????His Bride ????
[Resisting Him ????????]
Episode 10.
~♥~
THE♥NEXT♥DAY
I ransacked the whole closet for a bikini to wear. I just feel like swimming today.
Yes!" I shout raising up a yellow bikini top and bend down to pick the bottom too.
Perfect "I mutter and walk into my room. I put it on and check my self out in the mirror.
So hot! "I say and kiss the air two times still watching myself in the mirror.
I pick up the floral jacket from my bed and put it on before walking out of the room.
I match to Hunter's room. I knocked on door to find it open.
Hunter? "I called and enter the room.
What! Is hunter crazy?
Who paint his room black. Gosh.
It would have been worse if there isn't some shade of cream coloured paint that was dotted. It looks weird for a room.
Hunter? I called again seeing no sign of him in the bedroom. Feeling daring I move to check the bathroom. It was empty.
I sigh and walk out of the room. I walk down the hallway.
I sighted a blonde hair in the balcony and I move to check.
Hey blondie "I called and the guy turn back to look at me.
Why does everyone here don't shave their freaking stubble except hunter won't I think shave almost every day.
The grey eyed guy look at me and frown.
My name is Cole not blonde "he says.
Whatever " I rolled my eyes.
Do you know where Hunter is? "
He stare at me from head to toe and his eyebrow furrowed in confusion.
Why? "he asks
Just tell me please " I beg getting impatient.
He's busy, and you can't go where he is "he says and I groan.
If you need permission to go and swim, don't worry you can go " he says with a smile.
I hissed loudly at him and walk out.
I don't know why I'm hell bent on looking for him. I just want to ask him if he wants to swim with me.
I walk through the stairs that leads to the dark room they brought me to when I wanted to escape. I think Hunter will be there.
Feeling scared to enter the dark room. What if he's killing or torturing someone in there. Gosh I don't want to see, I better leave now.
I was about to, when I heard noises coming from down the hallway.
I walk down to the door and I was able to hear clearly.
It wasn't just a noise. It was a girl moaning loudly and the the most intriguing part is she was moaning and calling Hunter's name.
Hunter yes right there… Omg "the girl moan and I cringed.
I opened the door and behold it was Hunter banging a girl on a desk. He looks so serious and she keeps giving the girl what she wants.
I clench my jaw angrily as I watch the scene. Different emotions wave through me as I'm seeing this.
Not long, Hunter's eyes landed on me and he has a Suprise look. Yeah, Suprise seeing me here.
The stupid Red hair girl hasn't noticed me yet. Hunter did not even stop, even after noticing I was here.
I swear Hunter I hate you. You have me believe that you are good but you just prove me wrong.
His eyes scanned through my body eyeing my bikini. I watch him as he groan closing his eyes.
Not being able to take it anymore, I ran out. I shouldn't be here in the first place.
Jealousy, anger and pain is all I feel right now.
Why do I feel this way?.
I remove the jacket and got into the water. I tried not to think about what happened minutes ago and concentrate and it kind of work.
At home, swimming has always been my escape from things that bothers me.
#Hunter.
Wow Hunter that was great, it seems like you haven't get laid for month. You combine everything for me today. "Bethany says as she clean herself with the tissue I gave her.
Yeah right, and that doesn't help, seeing Lauren in that fucking bikini. She quicken my release as imagine it was her I was fucking.
Damn it! I'm getting hard again.
Bethany noticed it and she chuckled.
Seems like you aren't satisfied yet, want another round? I'm not tired "she says and got down from the table.
No, you can leave now "I say sternly.
Come on, don't be too harsh "she says and carry her bag .
Bye and thanks for calling me sweetheart I enjoyed myself "she says and kiss my cheek before walking out of my study.
Bethany and I are just friends with Benefits. She's a sex freak, all she wants is just sex. She doesn't do relationships and says she can't stay with one guy.
That's Bethany and I on the other hand don't want a relationship either. I hate commitments and I don't fucking believe in that thing called love.
You don't love anyone cos they are just gonna leave alone, with your stupid love. They do not care how you feel, while they obviously mean the world to you.
So love is just a English word and nothing more.
I trash the tissue and walk out.
Back to Lauren's pov.
Mind if I join you " a voice says behind me and I recognize it was Hunter.
I thought you were busy " I say trying not to show the sadness in my voice.
Not anymore "he says.
I won't deny that hurt me bad.
I felt him enter the water, I didn't turn back or move until I feel his strong arms around my waist.
I shuddered
What are you doing "I ask as I try to get off his hand from my waist.
He kissed my temple and kiss my ear.
I manage to get out of his hold.
I'm not one of the slut you bang around Hunter, leave me the hell alone " I yelled angrily at him.
He was taken aback by my words but didn't say anything he just walk away.
Not long, I also left the pool.
Immediately I entered my room, a pair of hands grab my wrist and slam his lips on mine.
Hunter.
He kiss me so roughly and hungrily touching every part of my body with his hands.
Hunter stop " I yelled and push him away from me.
What's wrong? " he ask.
You have no right to touch or kiss me Hunter, you don't " I warned.
He scoff angrily.
You are my fiance and I every right to kiss you, touch you and even fuck you, do you fucking get it " he yelled.
What's he saying.
Fiance?
Is he joking or what?
Before I could ask him, he was already out of the room.
I followed him and bang on the door for like two minutes before he opened it.
He drag me in.
Are you joking, how is that possible, is that why I'm here" I ask him.
I don't joke Princess "he says and
throws a file at me.
I opened it.
I Dickey Cyprus today blah blah betrothe my son Hunter Cyprus to Chase Westbrook's daughter in appreciation for a kindness he did for my family
I skip to the bottom.
Hunter Cyprus -10 years old.
Lauren Westbrook -5 years old.
Signed by:
Dickey Cyprus. Chase Westbrook
Signature. Signature.
I laugh.
My father's name is not chase silly. "I say feeling a little bit relieved.
Ryder isn't your father, Chase is your biological father and he's dead " he throw the bomb.
I don't want to believe him but then I've always have this doubt in my mind that Dad 'Ryder ' is not my father.
Tears began to fall. No this is too much to take.
My father of which I don't know betrothed me to someone and he's dead.
Now the person wants me to marry him. I don't plan on getting married at 19 and I don't think there is any I can do to change that.
It's already written and signed with the law's approval. I wish Hunter didn't find it.
What I've I gotten my self in to ????.
Hunter sigh and pull me in to his embrace as I cried and cried on his chest soaking his shirt wet with my tears.
#Hunter
I never wanted her to find out about this, I don't even plan on telling her about her real father.
But she push me to.