His Bride. Episode 4
5 min read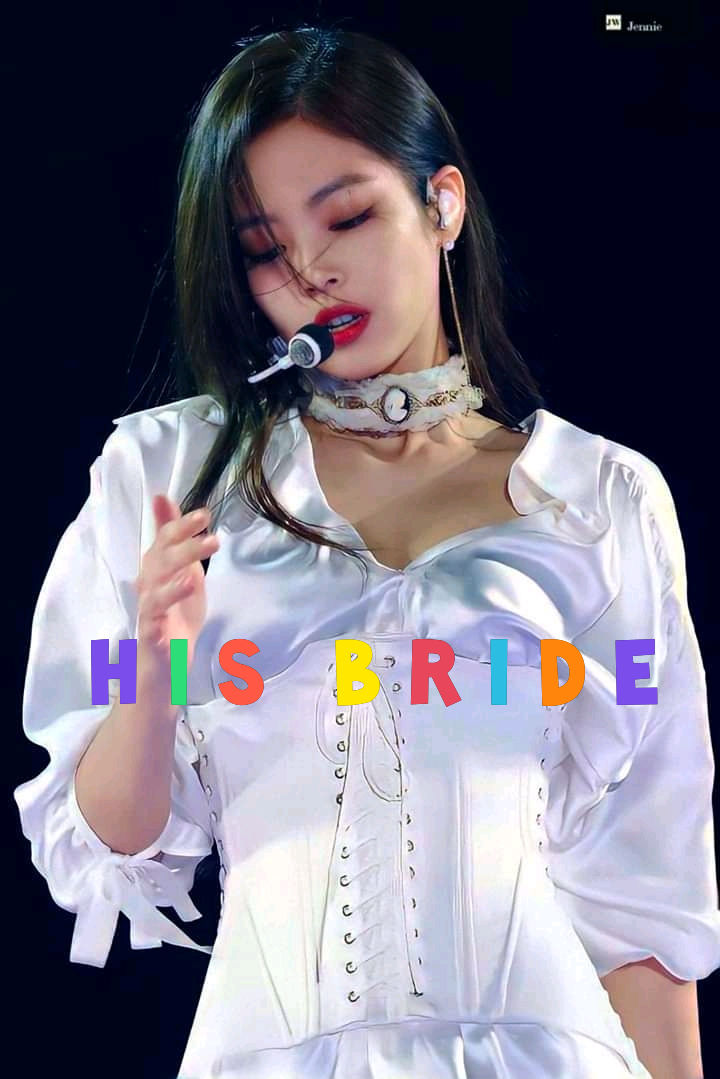 ????His bride ????
[Resisting him ????????]
Episode 4
Lauren.
I was about to open a door which I think leads to the outside when I heard a voice "what are you doing "
Hmm.
It wasn't Hunter's if not I'll be shivering by now.
I turn around, it was a lady. She was wearing a very short flair skirt and a silky material as blouse. I think she's a maid, cuz I've seen someone wear this kinda dress when they brought me in.
She move closer.
Give me that " she says pointing to the dish on my hand. I gave them to her.
You must be lost "she says.
Yes, I was looking for the kitchen to put those "pointing to the plates on her hands" but I guess I went the wrong way " I explained.
She chuckles lightly, "that's the way to the balcony, not the way out. "
Oh, well this house is huge and this is my first time here, so it's normal " I said with a smile.
You are really beautiful, want me to show you around the house "she says.
Well, I need to know everywhere, so my escape plan can be easier.
I would love you do that " I replied and she smile.
Good then, wait for me here while I fix this. I'll be back within a flash " she says grinning.
I laughed and nod my head.
I waited for her in the large living room while she left for the kitchen.
Soon, she came back.
Let's go "
Alright " I said and follow her.
Seems you will be staying here for sometime, that's a surprise cos none of Hunter's past girlfriend get to stay a night in his mansion. " she laughs." what I'm i saying, Hunter never had girlfriends, I should say flings instead. "
I shrug.
I'm not his girlfriend, neither I'm i a fling. I don't know what I'm doing here actually " I told her and she looked at me confused.
Oh I get it "she says with a hint of realization on her face.
Guess they all know what type of man their boss is.
She changed the topic and tell me some random things in the house.
This is the maid's quarter " she says as she points at a big building connected to the main building.
She was currently showing me the outside of the mansion.
Gosh, Hunter is so rich.
Even after all this, he couldn't forget the money my father owes him.
Remembering my father and what he said this morning makes me really sad.
Lauren are listening " Maria taps me.
Yeah, that's her name and she told me she's Italian-American. She said she doesn't tell anyone this because if she did, she's sure Hunter would not have approved giving her a job. And it Suprises her since they always do a background check before hiring them.
Wow " I gasps at the big, pure and beautiful swimming pool in front of me. It was right at the back of the mansion.
I feel like jumping in right now. I've always loved to swim. It has been my favorite thing to do whenever I'm less busy. I've always wanted to be a professional swimmer too when I was a kid. But thing changed when my dad became poor. I had to work to make ends meet for my family.
My dream changed. I want to become a successful lawyer. I want to own my own law firm. I want to be one of the most respectable women in the whole wide world. I want to be rich so that I can spoil my parents, I don't want my children to go through the same thing I went through, I want to spoil them too and give them whatever they want.
That has been my wish since ten years ago. But I can't achieve this, when I'm stuck here. I have to get out of here. My final exams are near, I can't be a dropout.
A lone tear drop on my face and I quickly clean it.
So this is Hunter's room" Maria says pointing to a room two doors away from mine.
Mine? Did I just say mine.
Lauren. Stupid.
And this is Ryan's "she says and points to a room right in front of Hunter's.
Who is Ryan? "I ask.
Oh he's Hunter's right hand man and bestfriend "
I've never seen him around I've I"
I don't think so, he hasn't come around the mansion today. He stays in his penthouse this days "she replies.
Whatever. Not like I want to see him anyway. I'm sure he's no different from hunter.
Orrahh" I fake yawn.
Maria, I'm tired already and my legs are hurting me. Thanks for showing me around, it was nice talking to you "
It's okay Lauren. Just call me whenever you need me. I will be glad to help you " she's said with a wide smile showing her cute dimples.
Maria is cute, short and have a have the same hair color like mine. But hers is short and not wavy like mine.
Sure, but how do I call you.. Uhm I mean from the room " I ask.
There is a small cell phone beside your bed. You can call if you need something, one of the maid will attend to you. But if you need me, you can easily find me in the maid's quarter or kitchen "
Thank you so much Maria, and goodnight " I said and give her a quick hug.
Night Lauren "
I disengage and walk to my room. I closed the door behind me walking to my bed.
It's been like an hour since I've been staring into space. I couldn't sleep.
Damn it !
I should have just stayed with Maria for sometime before coming back to the room.
But I was scared Hunter will find me there and torture me again. I really don't want to cause another trouble knowing I can't keep my mouth shut if he annoys me.
Maria said Hunter comes back home late in the night silly "my subconscious mind scolded me and I groan tossing and turning around on the bed.
Not long, as far as I can remember. I slept off.