Head Boy. Chapter 9
3 min read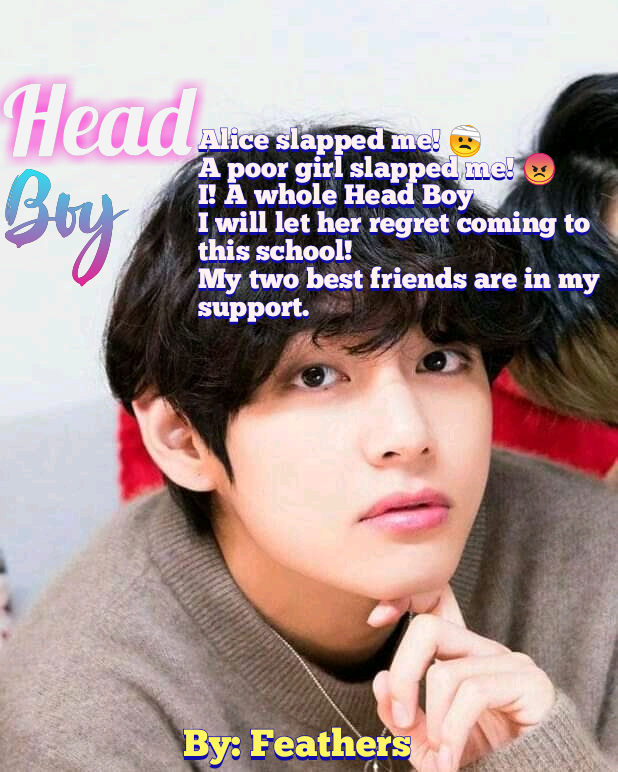 Head Boy.
Written by Feathers.
Chapter 9
Leonard's POV
My brother and I stood still as we saw the tiny lady that slapped Raymond.
Raymond whispered into my ear saying; "Find out what she's doing here."
I nodded and watched as Raymond and Donald walked to their dormiitory.
The girl stood still, she seems surprised
I walked to her and before I could speak, she greeted; "Welcome."
I shot her a look of disdain and smirked wickedly as I stare at her from head to toe with so much hatred.
"What are you doing here?" I asked her.
"Erm…" she stuttered and swallowed. "Well, I'm the newly employed maid, please don't let your dad fire me, I need the money."
That came as a surprise, dad had said he would get us a maid but I wasn't expecting it to be the girl we had been having issues with at school.
"You want to spend your four weeks of suspension here , isn't it?" I said but didn't wait for her reply as I walked to our beautiful and magnificent dormitory.
The dormitory that Raymond, Donald and I lodged is a large beautiful single room in the house. We all have our bed and spaces in that room.
I walked in and jumped on my bed, I was tired. I then remembered that I'm suppose to deliver what Raymond had sent me
"Raymond!" I called and he raised his head to me. He was reading one of his books.
Reading is passion to Raymond, Donald and I likes to read but not as much as Raymond.
"Concerning Alice James…she's the new maid." I said and I could hear sounds of rufflings from Donald.
He was sleeping but suddenly sat upright as he heard me speak.
There was a brief moment of silence, I was waiting for one of them to speak.
"Our maid is Alice?" Raymond asked and I replied with a big 'yes.'
"It can't be, I need her fired already." Raymond said and turned to Donald.
"Go to dad's study room and tell him that the lady he employed is troublesome." Donald nodded and as he stood to leave, we heard a knock on our door.
The three of us exchanged glances wondering if it was Mama Any. It couldn't be mama Any cause it's not even time for evening food plus she doesn't knock, she places a call across to our cellphone.
"Come in." I said and the door opened, an image formed and on looking, it was the tiny girl.
Raymond closed his eyes, I knew he was disgusted with her presence so I quickly stood, as I run in attempt to push her away, Raymon opened his eyes and said: "Wait!"
I paused in the middle of the room and waited for the next command of Raymond.
"Do you want to slap me again? " Raymond asked the girl.
"No, I came to plead that you shouldn't fire me, and don't expel me from school too." Alice said softly.
"I'll forgive you if you allow my brother and I give you a slap each." Raymond let out.