The Golden Boys. Episode 13
5 min read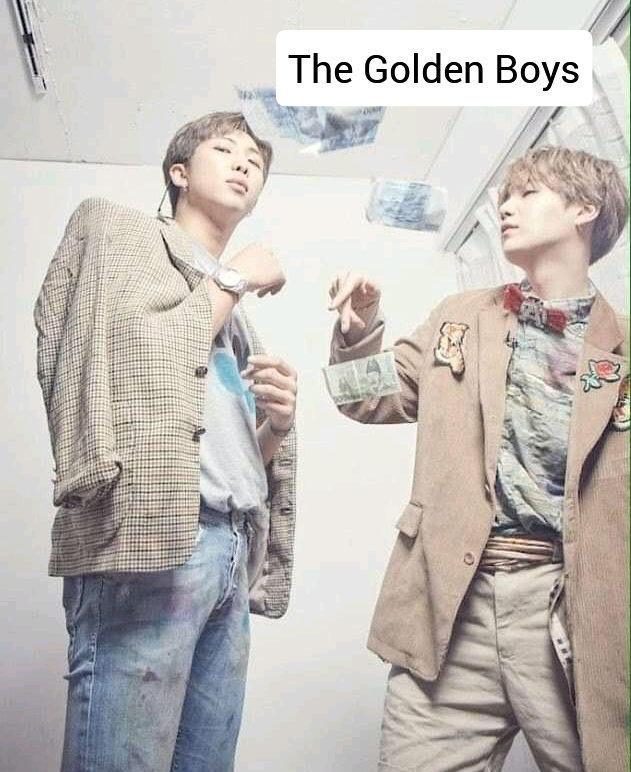 Samantha
"check out this pink boot an the black one, which one do you prefer?" I asked molly who lay on her bed watching me the whole time
"the black one is the perfect match" she said and I have her a happy Peck before turning towards the mirror to fix it on
the door to our room flung open and a pretty face girl walked in, I sighted her through the mirror and gasp on seeing it's Janet
"Janet!" I called running my eyes over her body
"hey!
your grandma actually told me your in here, let's get going it's almost 3pm
I don't wanna get struck in the back you know it's gonna be crowded" she said In one breath
"woah! you look stunning" she added and I smiled
"you are the one who's looking stunning here" I complimented
"I think am gonna be your judge since you guys are confused on who's more stunning" Molly said and we both took our attention to her
"I think you but are stunning but Kelvin is more cute than the both of you"she said sarcastically and earned an eye roll from me
"who's Kelvin?" Janet asked and I frowned
"her little Buddy
who happens to be brains cute dog"I said and she chuckled slightly
"come on Samantha!
we shouldn't go late" she said and I hurriedly wore my earrings and picked up my little purse
we both waved goodbye to Molly before moving into the sitting room to meet grandma and brain who were having a little conversation
"wow!
Samantha you look……I just don't know where to place you……..you look superb" he complimented and I blushed
"thanks brain,
brain meet my bestie Janet, she's the one who had gotten you the concert ticket" I said and turned to Janet
"Janet meet brain, my friend, tutor and neighbor"I said and brain frowned
"so am still a neighbor to you right?" he asked and we burst out
'it's nice to meet you brain
and I must admit, your more cute than she had told me" Janet said and brain tittered
"it's nice to meet you too and thanks for the ticket" he said plainly
"oh! please it's nothing" Janet said and my eyes fell on the black trousers and gray coloured jacket and boot he had on alongside a face cap
"wow!
you look……"I was saying when he smiled
"I look hot right?"he asked giggling and I frowned
"I wasn't talking to you" I Lied and he furrowed his brows
"who were you taking to then?" he asked and I rolled my eyes at him
"it's none of your business" I retorted
"let's get going" I said and we all made to move out
"you guys shouldn't stay long grandma said and we all nodded
"bye grandma"I waved at her as we walked down the road to get a cab to the city stadium where the concert is gonna be held
*
*
*
the blaring noise from invitees hit our ears immediately we got into the large hall
geez!
the whole place looked richly and elaborately furnished
securities where every where
it seems the entire city where in attendance
luckily for us, we had arrived early but the front roll had already been occupied while we had no choice other than to stand in the middle, the stage was quite visible from where we had stood
Janet kept smiling the whole time while brain kept a straight face
what's wrong with him?
"did you bring the shirt you want golden boy David to sign his autograph on?" i asked Janet who seems to be dancing to the soft melodious tune playing from the background
"oh! no
I actually forgot" she whimp like she wanna cry or something
"it's fine! you will make do with mine" I offered and her face brightened up a bit
"thanks Samantha!
how about you?
your gonna be left with none!
I think I have to bare and maybe go look for something I can purchase, so he can sign on it"she said looking bashful
"c-mon Janet
that's gonna be my own way In saying thank you for getting me a ticket, without you I won't be here
if I can't help the one I call my bestie, what sort of friend am I?" I rasp and she pulled me into a hug
"thanks Samantha you are so sweet" she whispered into my ears
"just as you are" I muttered and we both giggled
"hey!
look up ladies the show is about to begin" brain tapped me lightly on the shoulder and I took my eyes to the stage which already had bright shiny lights on it
the shadow of four boys cast on us the audience and the light shone back at them
screams and shouts of 'Golden boys' rent the air and I suddenly felt a banging headache
geez!
"we really wanna say a big thank you for honouring our invite, that shows how much you love us
and we the Golden boys are wanna say we love you too" the four boys said simultaneously blowing kisses into the crowd then gave a slight bow
"that's my boys" I heard brain muttered and looked up to see him beaming with smiles
Another boy walked In and the huge hall almost split into two as the crowd erupted in an uproar as Golden Boy David emerge
omg!
I think this is the very first time am setting my eyes on him and I must admit he's damn cute
he picked up a mic placing it on his mouth
"omg"
hold me Samantha I feel like am gonna pass out"Janet said with her hands dreamily on her chest
"good evening to you beautiful fans of Golden boys"he spoke into the mic and I suddenly went deaf and dumb
what the hell?
did he just spoke?
like, is that the sound of his voice?
omg!
he must be a fallen Angel!!
"take a look at Golden boy David!
omg! he just stare at me in the eyes" I heard a Lady whispered behind me and Janet rolled her eyes in anger
"I wanna use this song to appreciate my fans and lovers.
i want you all to know I love you all more than you can ever think of" he spoke into the mic and three ladies were rushed out in a stretcher
omg! is looks and voice alone is killing