The Golden Boys. Episode 9
5 min read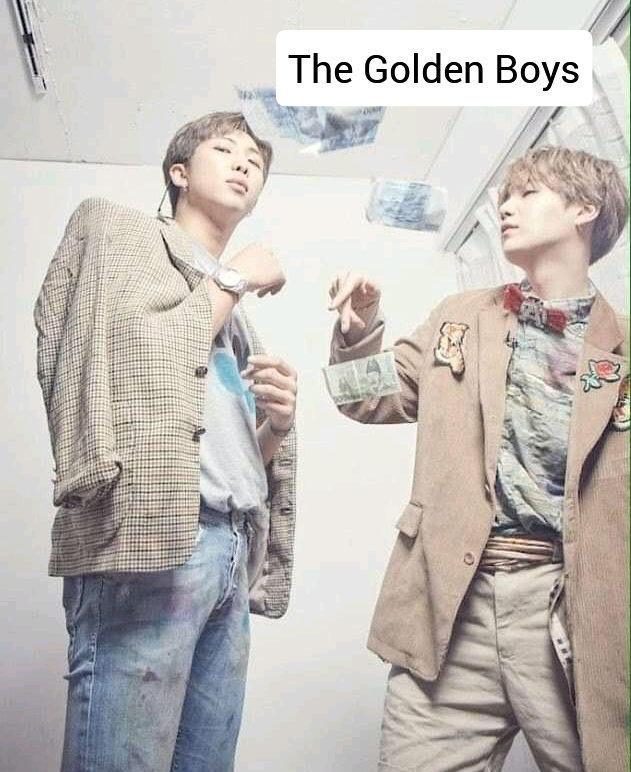 Samantha
"I won't be chance today Samantha, my mum wants me to accompany to the hospital for her eye check up" Janet said as we walked out of the class with our backpack glue to our backs
"yeah it's fine!
that means we aren't gonna be reading today?"I asked and she nodded her head looking sober
"am sorry Samantha!
if this hadn't come up we would have….." she was saying when I chuckled
"come of it Janet
there's no point being sad I perfectly understand
trust me" I said and her fave brighten up with a smile
"thanks Samantha" she said and we walked towards the school gate
school today had been damn boring and the worst awaits me when I get home
"you wanna take a bus home?" Janet asked immediately we got to the school gate
"nope!
am gonna walk home" I replied
"how about molly?
has she gone home already?" she asked and I nodded
"yeah!"
"alright then, why don't you take a ride with me?
my cabby will soon be here" she said and I smiled
"thanks Janet you just save me"I said and she chuckled
while we stood beside the gate waiting for the cab man her parents had actually hired for her to take her to and fro from school
"mind telling me about your Mr cute?"she asked and I frowned
"he isn't my Mr cute!
he's just a friend" I said and she tittered
"well then, I guess he isn't as cute as my Golden boy David" she cracked and I snickered
"keep day dreaming!
don't go fund yourself a boyfriend" I fired and she chuckled
"you too" she fired back
"to hell with guys
am not ready" I said and she snickered
"same here"
*
*
*
I walked into the sitting room and froze on seeing that jerk of a boy
playing with molly
what's he doing here again?
"hi" he called his eyes beamed on seeing me
"hello" I replied bash fully and Molly finally noticed my presence
"oh! thank heavens you are back" she said letting out a yawn
"see you later in the evening brain" she said walking towards our room
"and where do you think tour going Molly?
come keep your visitor busy!" I yelled and she yawn again
"am off to bed Samantha!
the drugs I took is having a sleeping effect on me there's nothing wrong in keeping him busy she's still your friend" she said and walked off while brain kept looking from me to her retreating figure
"where's grandma" I yelled
"she went for checkup" molly yelled back from our room
I walked out of the sitting room
I took my bath and dressed up in a simple gray coloured gown before heading into the sitting room with my further maths textbook.
surprisingly brain was still there with his cute dog, who won't stop barking
I pulled the centre table to myself and began working on my assignment ignoring his presence
I kept on solving and solving
cancelling and cancelling yet I couldn't arrive at an answer
geez!
what sort of lame ass subject is this?
came what may!, me and this subject can never be friends
"if you keep using same formula's for both, you won't arrive at an answer, use different formula's for the two equations then sum up your answers together, then you've arrived at it" I heard a voice
not like it was the first time I was hearing that voice but I could swear I had never heard it before, I sounds angelic and music like to my ears
I pop up my head to see brain squatting beside the centre table
"here lemme have it"he motioned to me and I gave him the pen his hand brushed into mine and I felt a tinge run through my heart
he focused on my book
he kept on solving and explaining before handing the pen back to me motioning for me to solve the other equation , which I did following the method he had explained to me
holy Molly!!
I arrived at the answer in less than 5 minutes
geez!
what a perfect tutor have gat!
"thanks" I said feeling excited
"your welcome" he replied going back to sit on the couch while i closed my books
"you seems to find further maths difficult" he said
"yeah! you just saved me" I said with excitement written all over me
"woah!
that's my favourite subject
I can tutor you in it if you don't mind" he said and I felt butterflies in my tummy
omg!
this is a golden opportunity
I won't be needing Janet in tutoring me again,
he seems to be a good tutor!
"yeah!
I won't mind
thanks" I said and he smiled
"I should be the one thanking you" he said and I felt elated
I feel kinda comfortable with him
"so when do we start the private tutoring" I asked and he chuckled
"whenever you feel like" he said and I inwardly screamed in excitement
"how about tomorrow?" I asked and he nodded
omg! I feel so excited
can't believe I was having an angel beside me all this while
"what's your hobby?" he asked
"my…" the sound of his ringing phone interrupted me
he pulled out the phone from his pocket and I peered into the phone to see 'Dad' as the caller
woah!
his dad!
he shoved the ringing phone back into his pocket and I was stun
"hey! your phone is ringing" I said like he doesn't know
"yeah i know" he replied plainly
"aren't you gonna pick it up?" I asked and he smiled
"nope! Samantha
it isn't important" he said and I kept mute
"so…
you haven't answered my question!" he said changing the topic and I took in a deep breath
"my hobbies are singing, writing, sleeping but my overall best is dancing" I said and he smiled making me blush stupidly
"well, let's just say my hobby is singing" he said
"can you sing very well?"I asked
"maybe" he said picking up his dog
"can you please sing for me?" I found myself asking
"maybe some other time Samantha, my dog looks hungry" he said moving out