Crazy Fake Wife. Episode 22
4 min read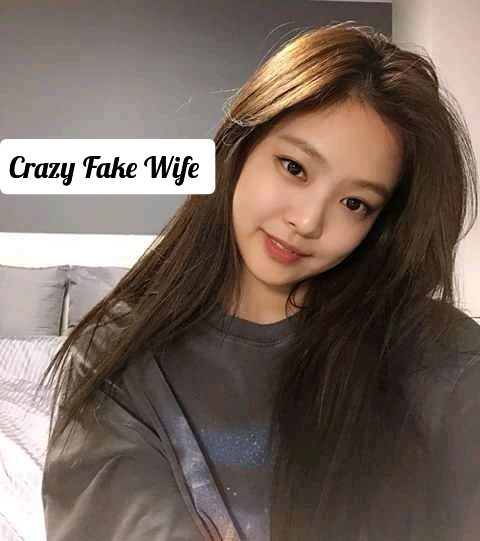 ????CRAZY FAKE WIFE
{Forcefully Betrothed}
EPISODE 22. {Meeting The In Laws.}
.
.
~TAMARA~
.
.
I gulp in as I stare out the window once again and he still isn't coming. I wonder what the hell happened to him? He usually isn't this late, he never comes back this late and I'm beginning to wonder what the hell is wrong with him?
I'm not actually worried about him but I know that this is so unusual of him and no matter how much I hate him, I still need him to do something for my family and I don't want him to die just yet.
After ending the call with Violet and getting even more confused about everything that's going on.
It hasn't gone beyond my notice that it just seems that something is going on between the two of them.
I know that I shouldn't be thinking about it cause I trust both of them very much.
Ethan is my boyfriend. He is the guy I'm in love with and violet is my sister from another mother.
They wouldn't even think of doing something like that to me but still yet, I just couldn't ignore the small things that are there.
The restaurant encounter that Violet told me about. Her knowing that I'm getting fake married before I even told her. Him and her disappearing from the hall. Then this. His voice.
I could recognize that voice from anywhere. It's Ethan's which means that it could either of two things.
It could be that everything I have been thinking about is true or it could be that what Violet said is true and I just miss him too much that I'm going fucking insane about it.
I let it a breath before staring out the window again and yet, there's no such of him.
I shake my head, why should I be worried snit him anyways? He can go to the damned hell for all I care about!
I walk back in and gently lay back on the bed, letting out a sigh as I hug the pillow to myself. I really do miss Ethan. I miss him so damn much.
I bring out my phone and dial his number but he doesn't pick. It had been like that since five fucking hours!
What exactly could be wrong with him? I'm getting worried with each passing second.
~VIOLET~
"I almost got caught earlier when you had called my name that you would be leaving, the bitch was fucking certain that it was your voice and I had to fucking hang the call or I would have mess up everything. "
I groan as Ethan entered the room and I follow suit behind him.
"She has been calling and texting and I'm just so tired of her. I want to give it more few weeks then I'm done wuth her. "
He sighs and I couldn't help the smile that makes its way to my lips as he says those words and I walk over to him, with a huge smile and climbing on top of him.
"I can't wait for that moment and after that, I don't care if she sees us fucking together. You are mine. "
I smile at him and he nods before slowly tracing his finger up to my thigh until I feel his thumb graze over my pant and I suck in a deep breath.
Staring up at him, he smirks at me before removing his hand and I groan, grabbing his hand and pushing my gown up. I pull down my pant a little and place his hand against my wet p°ssy that's begging so hard for him.
He chuckles and I groan softly knowing that he's torturing me right now and all the fibre in me wants him. I yearn and long for him so damn fucking much. I know it has only been few hours since we f°cked but I just can't get enough of him.
"Silly. "
He smiles at me again and I roll my eyes before forcing his hand to rub against me and I slowly push one of his fingers inside me, my eyes rolling to the back of my head as he turns me sharply and finally get rid of my pant before working another finger into me.
~BRYAN~
I groan before gently opening the door and staring inside the room to see Mara curled up on the bed.
I missed her so damn much today. There was too much with at the office that I had to stay in.
I walk inside and smile as o stars at her face, how can someone looks so beautiful. So innocent and acts so damn crazy at the same time?
I don't understand at all. She's the raw definition of perfection and though this marriage was to make her suffer the same way that I did and finally forget about her, I find myself loving her even more and falling more and more helplessly.