High School Romance. Episode 17
5 min read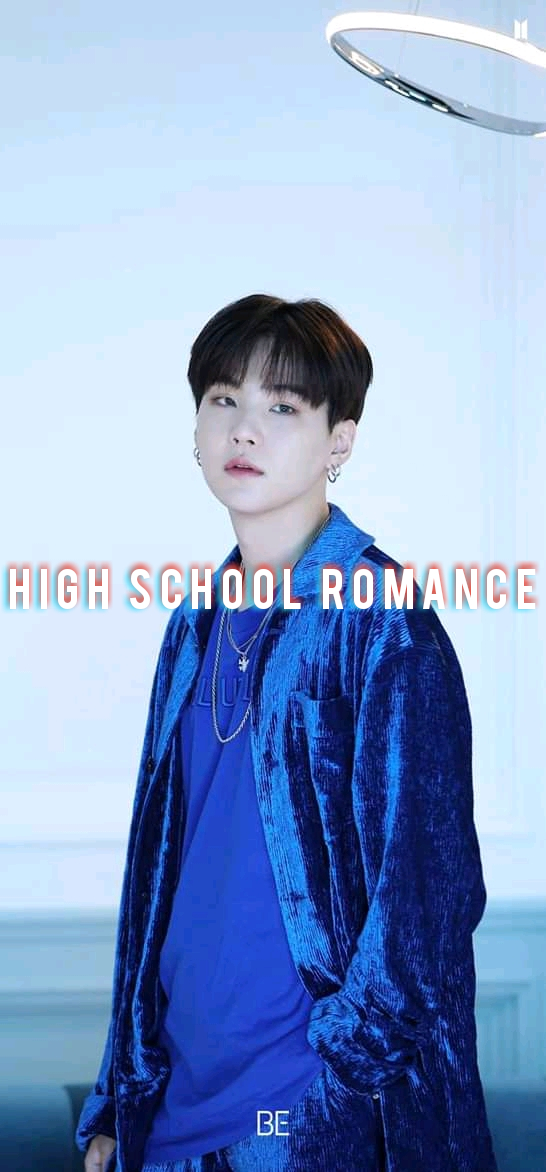 HIGH_SCHOOL_ROMANCE???? ????????
???? (#_in_love_with_the_rich)????
#Episode_17
.
.
.
.
(#Jimi_pov)
The students on the assembly ground arose with noise and I walked straight to the assembly stage to addressed them, I cleared my throat while staring at the four thousand and eighty six student, I spoke to them the way I use to do before I left them and they all claped for me, the assembly was over and I almost got frustrated by the junior students who never stop calling "" senior jimisola "" and I will have to wave to them like, a political leader, to respond to their greeting , I got to my class and most of the female student rushed me kisses and hugs, they were all disturbing me to tell them how royals international high school looks like, I told them every possible thing I could remember except from juliana and alisha, I was so shocked when one of those girls sitting around me asked ** did you see your girlfriend alisha ** I don't know what to tell them if yes or no, I told them I met her and they ask about our relationship status, I told them we are still good so that another girl won't take that chance to sneak into my heart, to cut the story short, days pass by days while months pass by months, but juliana never show her face to me, to be honest I really miss that girl, but I just have to let go of her, I know she would be happy with are wealthy boyfriend,
I was in my class that day when I saw some of the student staring at the gate, I stood up to see what they were looking at, but to my surprise, i saw Charles and some teachers, I came out of my class to know what they were here for, the students keep staring and pointing at them like a demi God, and he smiled wickedly when he saw me, I recognize that smilev, because he likes smiling like that anytime he is planing to do something bad, I walked to Meet them and I folded my hand, he looked at my face and he said
******
Charles – chill local champion, am not here for a fight, am only here to help you guys, where is your principal, tell him a student from the royals wants to negotiate with him
Jimi – follow me
****
I lead the way to the principal office but, I was so curious to know why he came here, he must be up to something really bad, we got to the principal office and he looked at the chair with disgust, he looked at the window and he called a student wearing a neat school uniform and he said *z I will pay you 50,000 naira if I can seat down on your back ** I look at the poor kid as he gladly accept the foolish offer though I can't blame him for accepting it, so many student are suffering from serious poverty, the boy did as he said and he sat down on him without even piting him, the principal came in and he greeted them with respect, I was so surprised he referred to Charles as sir, what so special about their school, he looked at me and he said ** pls excuse us **
****
Charles – no no let him stay,
Principal – ok, so what brought you here Sir
Charles – hmm, my dad wants his land , and he wants his money back
Principal – sir you can see we build our school on the land…
Charles – we don't care, he said he wants his money back and the land or else, he would close down the whole school
Jimi – what!!!
Charles – yeah
Jimi – no he shouldn't do this, this school is the only hope that the poor people in this town had, how would their children be educated,
Charles – maybe education is not meant for them, what's the use of giving these poor kids free education and only few of them make it, mr principal you could have been a wealthy man, if not that you are so stupid to give free education, anyway the school will be closed in two weeks time, inform them and let them go back to their dirty nest, close it your self and come to our school to start a new career or you will later loose in both sides, you will loose the school and you will loose our offer,
***#*
I couldn't believe what I heard, the principal was short of word, i know it a very though decision for him, but I have to do something , we can't just loose montosori high school just like that, I cleared my throat and I said ** can we speak to your dad, ** and replied me ** you meeting him will be big embarrassment ** I looked at him and I said
*****
Jimi – I think you guys are just scared
Charles – scared of what
Jimi – scared of we, I mean our school, cos we are more educationaly sound than you guys,
Charles -(laugh ) so you mean you guys are the best with your incompetent teachers,
Jimi – then let bet,
Charles – lets do an exam together, if we win you will close down the school while the principal will be giving nothing, and if you guys win, we would give you guys 39 billion to upgrade your school,
Jimi – sure
Principal – no jimi stop don't do that, we could loose the school if care is not taking
Jimi – sir, the money also gave a big role to play, sir these us the only opportunity we have, we got these sir
Principal – how sure are you, what if we don't pass the exam, so we will just loose it just like that,
Jimi – sir don't be a coward to these people, for how long would we take to stop being their slave, we can write this exam and pass,
Charles – (laugh) jimi you are just too funny (laughing) sorry sorry, are you guys an actor, does these looks like a super story, then sign these paper, (he collected a paper from his lawyer) sign these