High School Crush. Episode 30
3 min read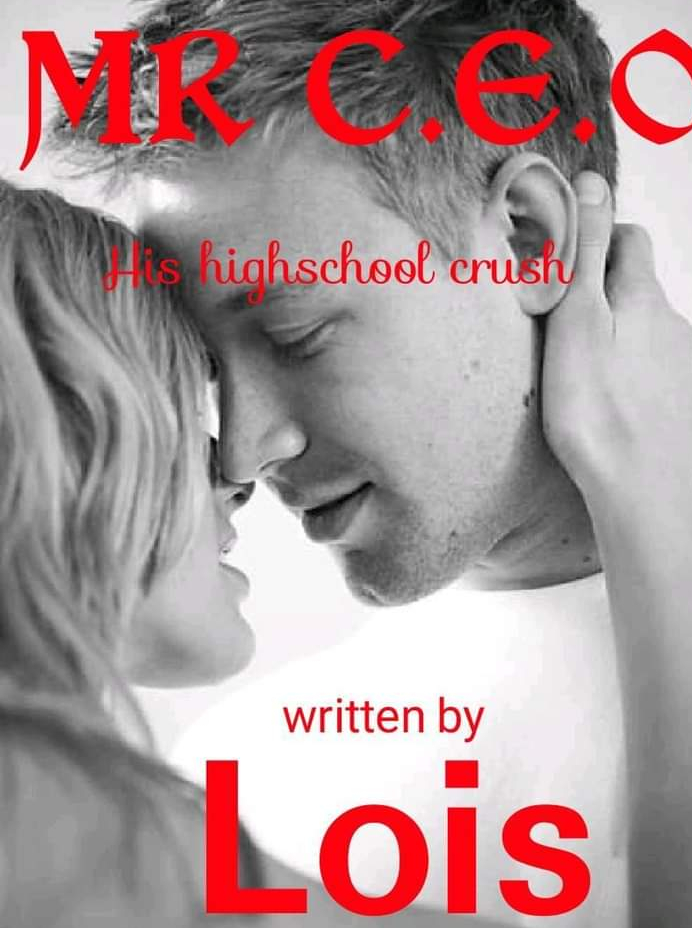 ???? MR C.E.O ????
????His highschool crush ????
✍️Writen by Lois ✍️
???? Episode 30 ????
???? Kim ????
"Want a lift" I heard a familiar voice, a voice I can't forget in a long time
I smiled and got in to my the face of my troublesome girlfriend, Sandra,
It's been quite long since I last saw her
"Hey princess" she grinned adding more speed to the car
"Just shut up and drive" I scoffed
"What are you doing walking alone at this time of the day and at this area" she asked with concern
"It's a long story" I said cutting
"Thank goodness I love stories" she grinned widenly
"Your place or my place" she asked
"Take right!" I said instead
"My place it is then"
"Atthh" I breathe in relief getting down fur the car and helping with few loads from her car to the house
"Now it's time for the long story" she yelled as soon as we entered
"I came to pay you a visit shouldn't you at least entertain me first" I snapped
"Oh puuulese I drove you here that's enough hospitality" she rolled her eyes
"I should have known your crazy self is still senseless" I mocked
"Ouch! That hurts"
"Who cares"
"Now explain what happened, you don't look happy" she said staring at my face and I heaved heavily
"Well I got pregnant, damien got mad I didn't inform him, because I well thought he was cheating or playing with my feelings" I rushed my words
"Whoa whoa slow down there girl, what are you talking about?, Are you guys in a relationship?" She asked
"Oh I forgot you didn't know" I said
"Yeah I didn't" she said angrily
"How would you know when you are busy with your hunk and never have time for me" I replied and her face fell
She asked what happened and I explained in details of how I eveasdrop his conversation and I thought he was playing with my feelings and all that but only ended up receiving a hard knock from her
"Ouch what was that for" I whined
"That was for being a stupid a*s" she snapped.
"I didn't know, I jumped in to conclusions" I replied
"Yeah you are stupid, every relationship requires maturity and trust, you should have confronted him on the issue and not keep things from him" she yelled
"Am sorry Mom" I mock and she gave me another knock
At the end she drew me to herself and comforted me, though constantly raining insults on Damien for leaving me behind
"What are your next plans* she ask
"Staying here as long as I can till I can finally face him" I replied
"That is another bad decision" she replied
"That's what I want at least fur the next two days" I said finally lying on the couch
My eye lids feel heavy and in no time I had drifted into sleep
???? Sandra ????
I stare at her face as she slept soundly, she likes Making bad decisions
What if damien moves on because of her stupid thinking
I have to do something about this and fast,
*Ahh" I squealed when I got an idea but first my boyfriend is coming over tomorrow I need to tidy up
I went to pick a duvet inside and covered Kim with it before I went to continue my work
???? Damien ????
*Aish" I ruffled my hair angrily
This is the second day now and I can't find Kim
I shouldn't have left her, I was just to angry
"You are the biggest fool ever seen" Claire said walking in
She's been here since daybreak, and she has been raining serious abuse on me since she learnt what I did to Kim
"You should have at least brought her home first but no you left her because if your stupid anger" she yelled
It pains her Alot that Kim's missing, her personal gist buddy and and blames is on me
I went to my pouch account sat terribly lost and hurt
This is something I regret, I shouldn't have left her now I can't find her
To be continued….
Someone should tell Damien that Kim is alright o???? before he kills himself