Brown Skin Girl. Episode 1
3 min read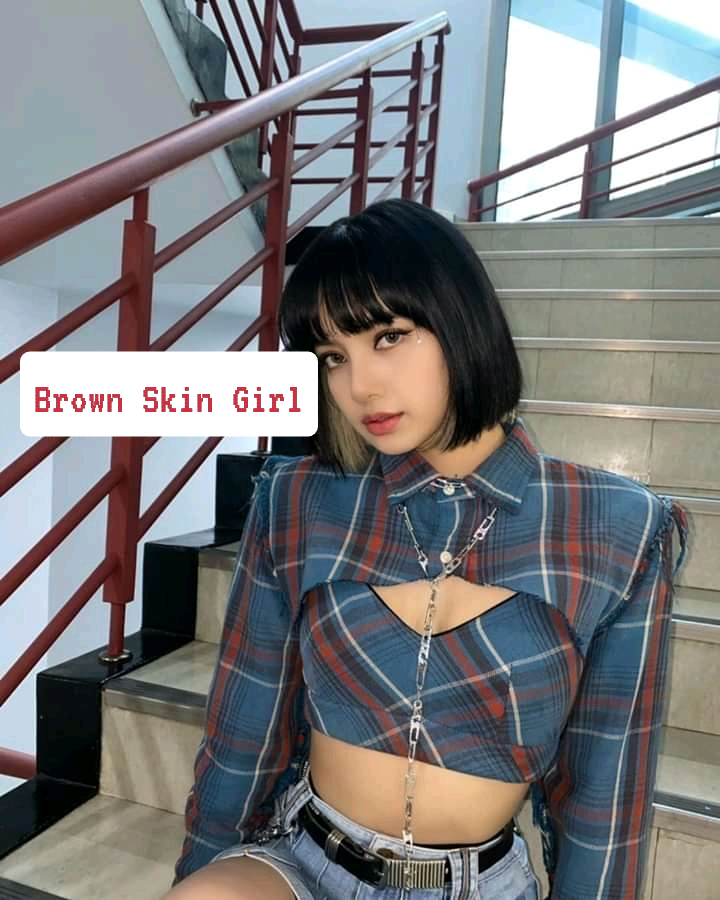 BROWN SKIN GIRL(my crazy girl)????????????????????
????????She's troublesome and crazy but she's still my girl????????
????????????????EPISODE 1????????????????
????????????Mr Morris's p.o.v????????????
My name is Mr Morris Gilbert ,well am a billionaire ,my wife's a Nigerian while am an American and we have a daughter Skylar ,she's 10years old .
this is not one of the good times in my family ,well am at the hospital right now waiting for the doctor to come out of the operating room ,she was involved in an accident.
the whole family is devastated ,even my wife's family is here.
minutes later the doctor came out ,he removed the mask from is nose and sighed before bowing his head down.
"his my wife gonna be okay doctor?."I asked worriedly.
"am sorry sir but we lost her ."he said and walked away.
my head started spinning ,hot tears had filled my eyes.
"why did you leave me Erica ,you promised and what am I gonna tell Skylar ?."i said crying bitterly.
"None of this would have happened if Erica listened to her mother ,you and your family took my Erica from me."Erica's mom said hitting me on the chest.
my daughter sat down close to me and used her palm to wipe off my tears.
"don't cry dad,why are you crying ?,mom's fine."she said
I really pitied her,i couldn't tell her that her mother is no more.
"Morris it's okay and besides we have to plan a befitting burial for her ."my mom said
I stared at my daughter and she reminded me of her mother,those sexy eyes and long lashes ,long curly black hair,in fact she has all the features of her mother.
"you people won't take my grand child away from me cause am taking her to Nigeria."Mrs Tina said as she held Skylar's wrist.
"but she's my daughter too."I said
"what do you think your doing Tina ?,she's also my grand child ."my mom said and also held Skylar's wrist.
"am taking her home."Mrs Tina said and dragged her hands.
"No she's staying here ."my mom said and dragged her left hand.
they kept pulling and shouting,Skylar started crying and ran to me,she hugged me tight and sniffed.
"Daddy why's grandma's fighting over me?."she said
"well sky your gonna go stay with your grandma for the time being and when your old enough ,I'll send for you okay."I said and she nodded.
"but dad I don't wanna leave you and where's mom?."
"am sorry sky but your Mom's in a better place and I don't wanna leave you too but it's for the benefit of everyone and you know we can't fight over you."I said and she nodded and wiped off her tears.
"be a good girl to grandma okay and don't forget that Daddy would be waiting for you" I said and her grandma carried her.
We all left the hospital and went home.
The maids packed up Skylar's
things and she was ready to go.
"Don't worry Dad,I'll call you everyday and I'll be a good girl" Skylar said and hugged me tight.
Grandma carried her and walk out,while the driver her luggage.
"I Can't believe you would let her go" my mom said glaring at me.
" it's for the best mom ,Skylar shouldn't be seeing me like this everyday" I said and stared at her mothers picture and hot tears slide down my face.
My mother caressed my back,I hugged her tight and cried on her shoulders.
"Why did Erica leave so soon mom?.I told her not to go ,but she wouldn't listen" I sobbed.
"It's gonna be fine son,you have to be strong for Skylar's sake" my mom said and I nodded.
"And besides they are other women out there that would be dying to get married to you" my mom said.
"I don't think I can ever get married to any other women ,that's how much i really love Erica" I said and sniffed.