High School Romance. Episode 8
6 min read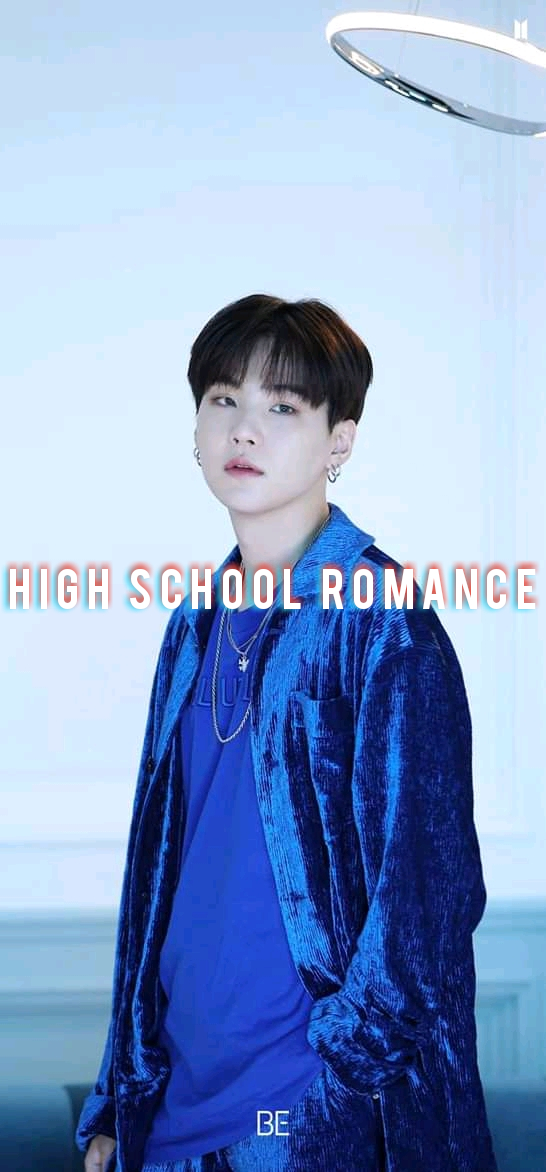 HIGH_SCHOOL_ROMANCE???? ????????
???? (#_in_love_with_the_rich)????
#Episode_8
.
( #Jimi_pov)
She hugged me and I was shocked,, everybody looked at us including Juliana, she dragged me out from the restaurant and she took me to the restroom, she pushed me to the wall, and she said ** jimi what's your problem **, I was totally confused and I was lost of words,
*****
Alisha – (almost in tears) jimi is it because i was only testing you, that why you choose to go for that spoiled brat,
Jimi – we are just friends alisha
Alisha – what kind of friend is that, Jimi I warned you to stop associating with all this wealthy people, you can't trust them, she will just put you into trouble and dump you like a trash,
Jimi – (frown) but Juliana is very different from others, even from you,
Alisha – what did you mean by that
Jimi – do you know my house, have you ever been to my street,
Alisha – (frown) nope, you know I can never come to your street because the street road is irritating, I can't just bear to pass by all those dirty gutters and smelly trashes,
Jimi – hmmm, then she is totally different from you (walking away)
Alisha – (she hold his hand) jimisola am so sorry, you know I so much love you, I can't let you get hurt,
Jimi – (smile) oh really after what you said to me,
Alisha – (she faked a tears) babe am really sorry, pls pardon me,
******
Before i could say a word she dragged my head close to her's and she placed her soft little pink lips on mine, she totally got me, i mean she knows my weak point,
I couldn't resist the kiss so i had to kiss her back, we kissed passionately for a few minutes, before she said something that surprised me,
***thaAlisha – (holding jimi's shirt cape) babe I want too join your team,
Jimi – (smile) you are welcome
Alisha – I want us to win because I need just 500,000 thousand naira, for my pedicure
Jimi – what!!!! That is half of the grand prize money, you need that huge money just for a pedicure,
Alisha – yes now, you can take the rest of the money, shebi it just me and you,
Jimi – no, Juliana is in the team too
Alisha – what!!! , I don't like that girl, she might ruin everything for us that day, she is just a rich brat who can't do anything , I don't want her on my team
Jimi – she needs the ???? trophy badly, alisha, please try to understand
Alish – who cares, I just don't want her Jimi, pls now, let her go, at least I don't want her to ruin our relationship this time,
Jimi – ok
Alisha – (she rough his hair) thats my boy, see you tomorrow,
Jimi (he waved at her while smiling) bye dear,
*z****
I smiled as I watch her walked out of my sight, I thought to my self, ** am I insane, why will I be willing to give the sum of 500,000 thousand naira to a rich girl just for a pedicure,
if I keep the money with me, I might open a shop for my mother and, feed the less privileged with the remaining money, what should I do now, should I give her or not, maybe I should just give her so that she can be happy with me,
if the money is what I will sacrifice to make her love me again, I will do it, I cut off my thought when I saw Juliana resting her back on the door, I smiled at her while she frowned at me in return,
(#_Juliana_pov)
I frowned my face at him and he gave me one of his cute smiles, I felt like smiling back at him, but I couldn't, I walked straight to him and he looked at me and he said, ** Juli are you okay ** I nodded my head in respond of yes, he looked straight into my eyes and he said…..
*****
Jimi – how long have you been standing there,
Juliana – (she rolled her eyes) since you ve been kissing,
Jimi – oh, you don't look okay,
Juliana – (frown) Jimi I said am fine
Jimi – (smile) ok there is something I want to tell you, I don't want you to take it in a wrong way, I had no choice than to…….
Juliana – (she interrupted) you dont need to say it, I already know what you want to say, am not gonna stop you from going back to your ex, am still good with that
Jimi – that's not what I wanted to say
Juliana – so what,
Jimi – am so sorry you are out of the team
Juliana – Jimi you are joking right,
Jimi – Juli am not, please I want you to stay out of the team ,
Juliana – (screamed) are you serious, no no no Jimi you can't do this to me, you know how bad I need this trophy, I don't need the grand prize, ok I will pay you to join your team
Jimi – Juli am sorry, you will have to give me a little space, my girlfriend is back and I can't bear to loose her again,
Juliana – did I do anything bad to her, Jimi please don't do this
Jimi – excuse me am going home
Juliana – (weeping ???? ????) Jimi she is using your weakness, she is up to something I can feel it,
Jimi – I know you can, but am left with no choice than to disqualifie you from the team
Juliana (crying) but we have been practicing together for these competition, where are you even going to get the money to prepare for the stuff you will buy,
Jimi – (smile) I don't know yet
Juliana – I can give it to you, just let me stay in your team
Jimi – I will rather take a loan, am going to borrow money with my house,
Juliana – no no no jimi you are being blinded by love,
Jimi – i had no choice
He walked out on me while I stood there crying helplessly, I called his name but he never looked back,
I walked outside the rest room with tears, I couldn't control it as it rushed out of my eyes, I ran to my class and I took my bag,
I looked at it and I brought out my car keys I was about to enter my car before I saw jimi's bicycle on the floor, it looks like a car hit it away from the packing spot, I knew if i live it there another car might damage it,
I droped my bag on my car bonnet and I ran to pick it, I move it to the packing spot, and I saw jimi looking at me from a far distance,
immediately I saw him tears roll down my cheeks and I walked to my car,
I entered and I drove off from the school, I was driving and crying at the same time, I got home and I almost hit the gate man out of anger,
I don't know why I was heart broken, I don't know if it is because of the competition or alisha, I never knew I was gradually falling in love with jimi,
I ran inside and I went upstairs to my room and I threw my bag on the table, and I sat on my bed and I took the picture I collected from him and I smiled while touching it,
the tears in my droped on it, I quickly clean the tears on the picture for it not to get wet,
I was about to stand up before I had my asthmatic attack as usual, I started gasping for while I dragged my self on the ground to the table,
I lifted my hand to take my inhaler in my bag, before it fell to the other side, I think my time is up,
because I knew nobody was home to help me,
I looked at the picture in my hand and I placed it on my chest,
every thing went blur in my very eyes and my sight fade away